yuka02 sent me her pictures from the meet last night, so I thought I'd post those too since they show the later part of the meet and some outfits that weren't photographed so much by
glass_bubblegum and the rest of us.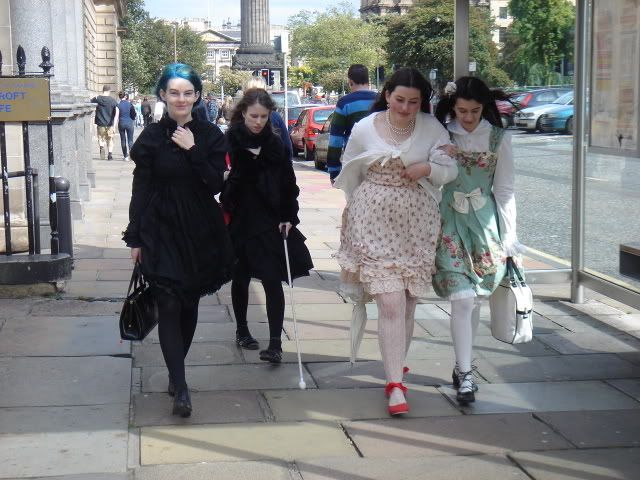 Windswept lolis are windswept. And exhausted, by this point.
veilchenblau
had gone on ahead to grab us a table at TGI Fridays.
Attempting to cross the road.
-----------Sometime later-------------
Fed and watered and sufficiently rested, we headed to Jenners, a department store. Where we found a giant lego model of Thomas the Tank Engine, hero of many a loli's childhood. By this point
glass_bubblegum
,
skyblue_pink
and
squishy_plushie
had all had to go home as it was getting pretty late.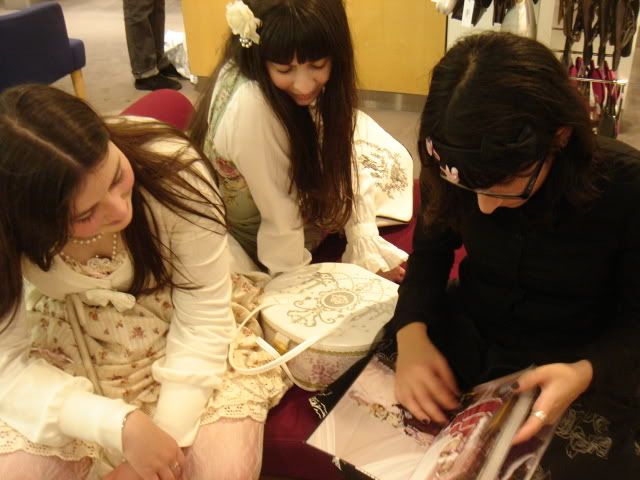 Then we went to the shoe department. While
veilchenblau
was trying on wacky grey/mustard shoes,
malice_in_alice
broke out her copy of the Gothic & Lolita book that was published recently, and we all gathered around.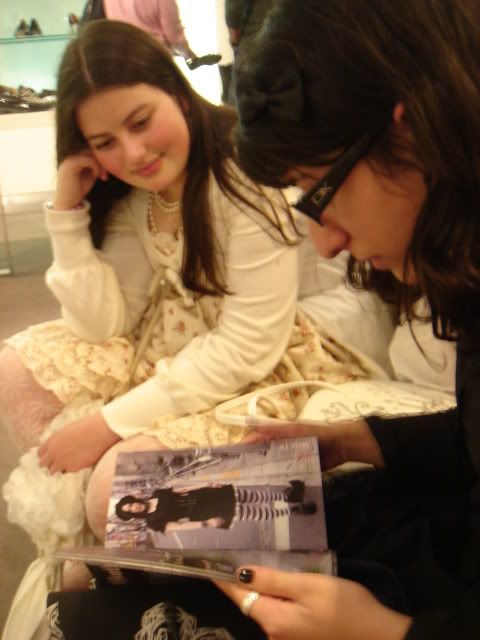 Reading lolis are reading.
Indulge me for a moment while I squee over how awesome my new handbag is :P.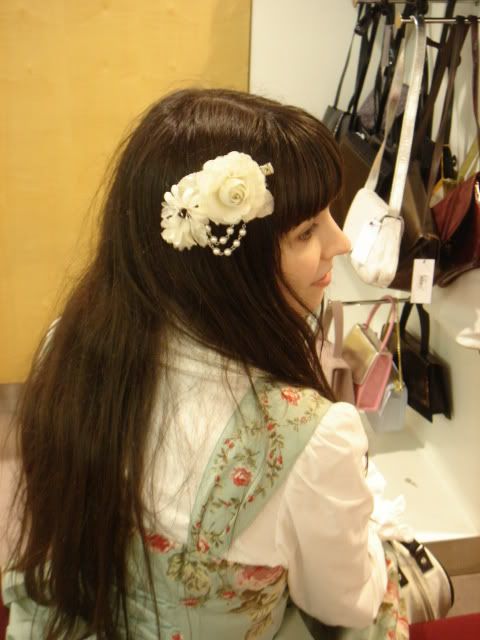 a_solitary_soul
's Victorian Maiden corsage is beautiful *_*.
Shooooooesies!
malice_in_alice
is wearing some awesome, Moitie-esque Demonias, and I'm wearing some incredibly comfy Gola ones that, I suppose, are technically trainers (!). You'd never guess, would you?
Finally a proper picture of
yuka02
, who sewed her fantastic kodona shorts and mini top hat herself. I think they look really cool with her military-esque jacket.
After a bit
veilchenblau
joined us on the comfy sofa. We probably pissed off the shop staff tonnes :P.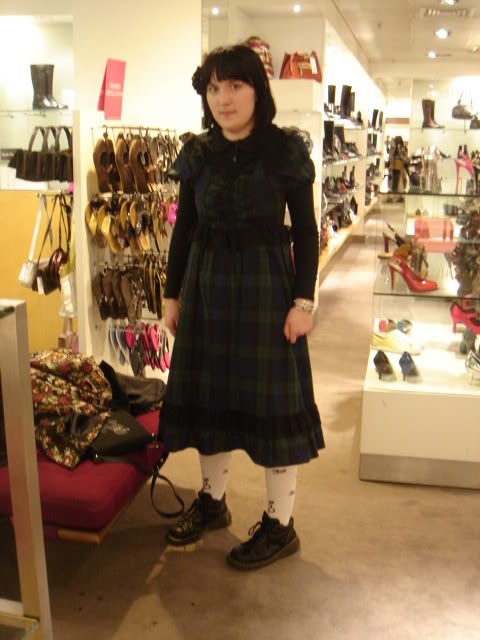 Here she is again. Wish we'd gotten a pic of her in the strange-coloured shoes.
malice_in_alice
and I have an arse-smackingly good time with some mannequins. This got us some seriously weird looks for some reason :P.
Then, up to the sewing and knitting department.
a_solitary_soul
and I were tired so we sat down at a convenient table and read knitting books.
veilchenblau
, on the other hand, bought some wool.
yuka02
, our extremely well-dressed kodona. It's nice to have someone dressing boystyle instead of constant frills :).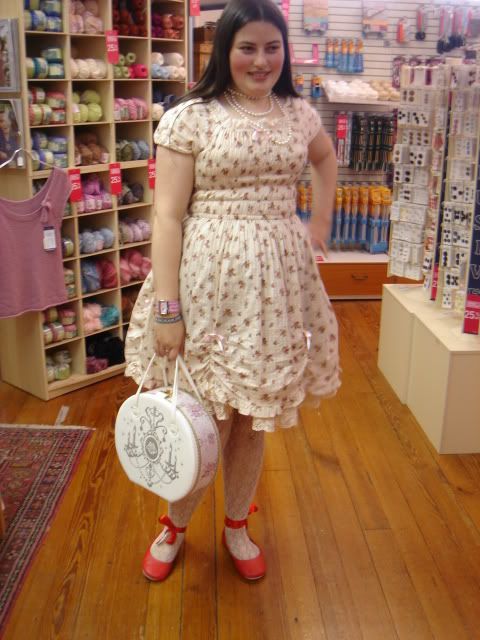 Me. I have no idea how to caption this since there's not much going on.
malice_in_alice

. She really suits the gothic lolita look, imo :).


Crossposted to
uk_lolitas.