I just got my hair cut so that I have a fringe, so I'm really excited that my mini tophat now looks a lot cuter on... hehe. So I wore a silly frilly outfit today and I look like a circus escapee or something. XD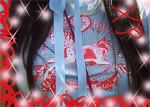 (I am bad at making these little preview pic things...)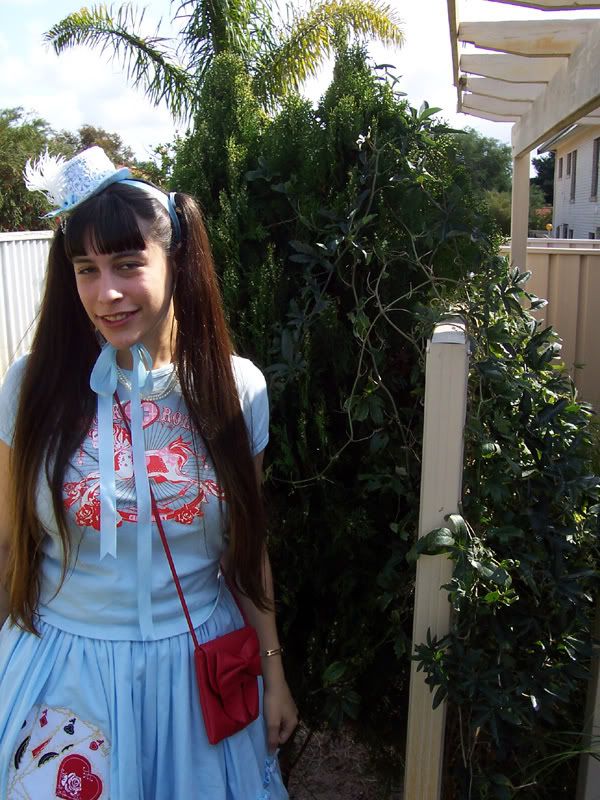 Me in the back yard trying to get a photo of myself with the auto timer.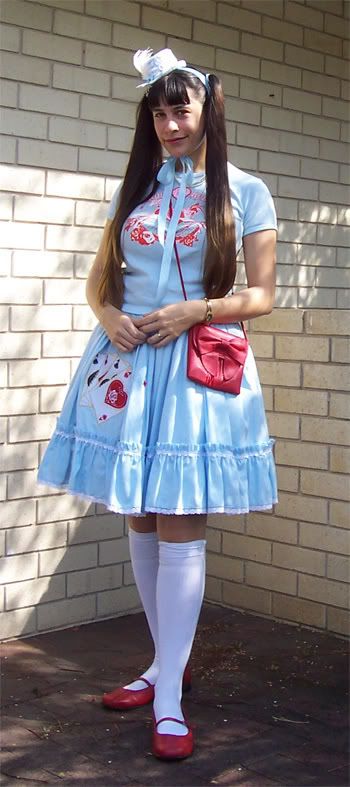 Another auto timer photo. My husband came home from his bike ride and saw this so he offered to take some pictures at the park down the block.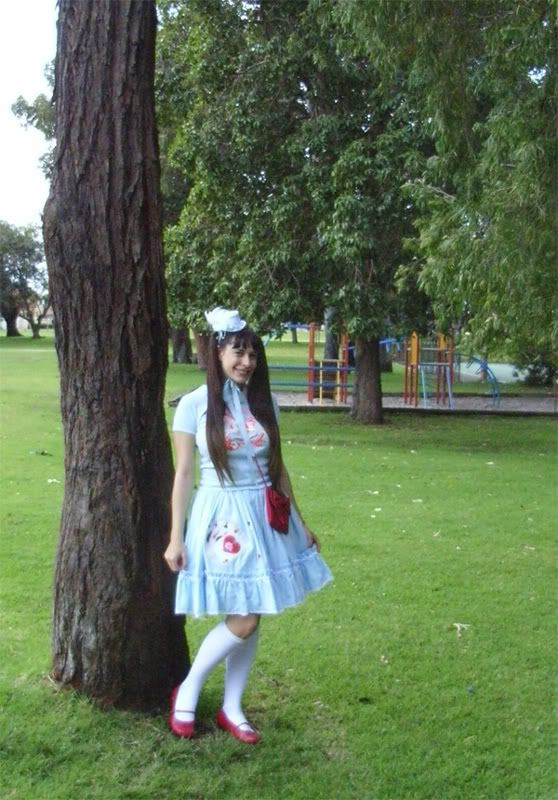 It starts out normal. Standing in front of a tree.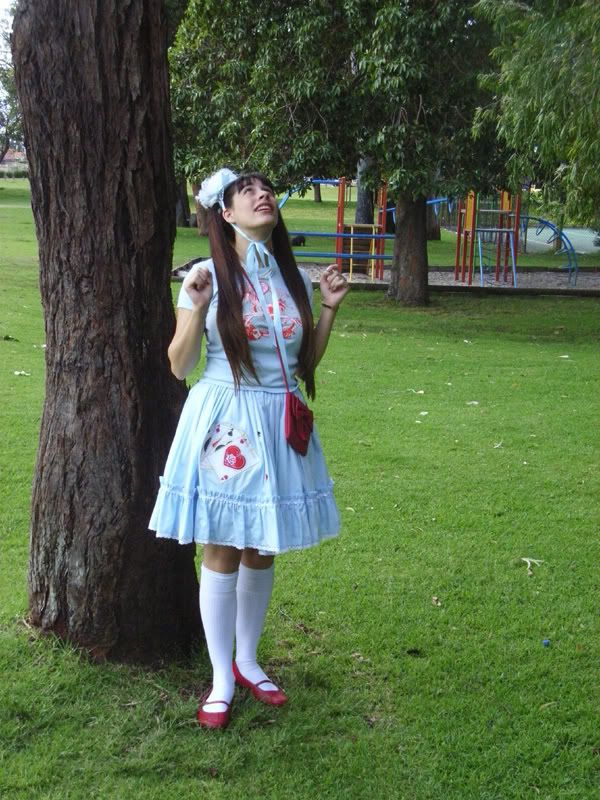 My husband was looking at the leaves so I was trying to figure out what he was looking at.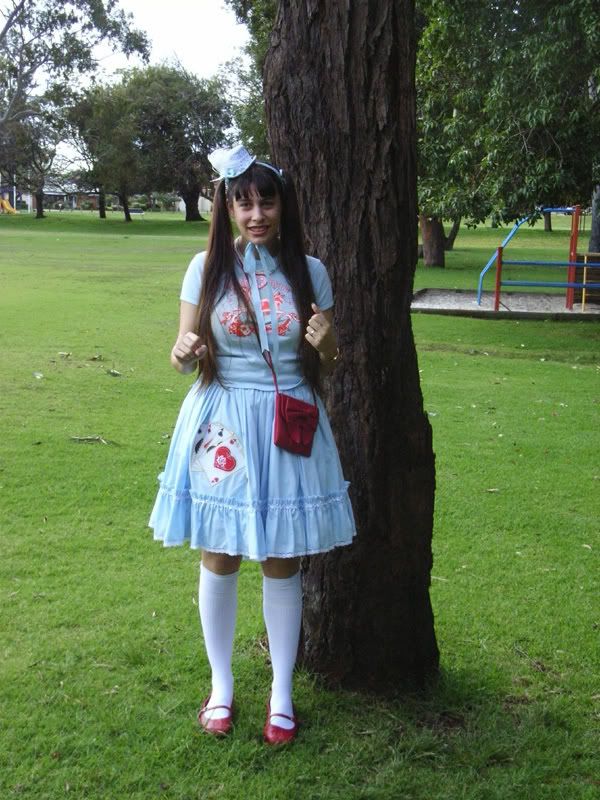 He told me to strike a pose. As you can see this caused some problems. I'm not very good at posing for pictures... sadly this was the BEST one! I think I'm a lolita busdriver or something. XD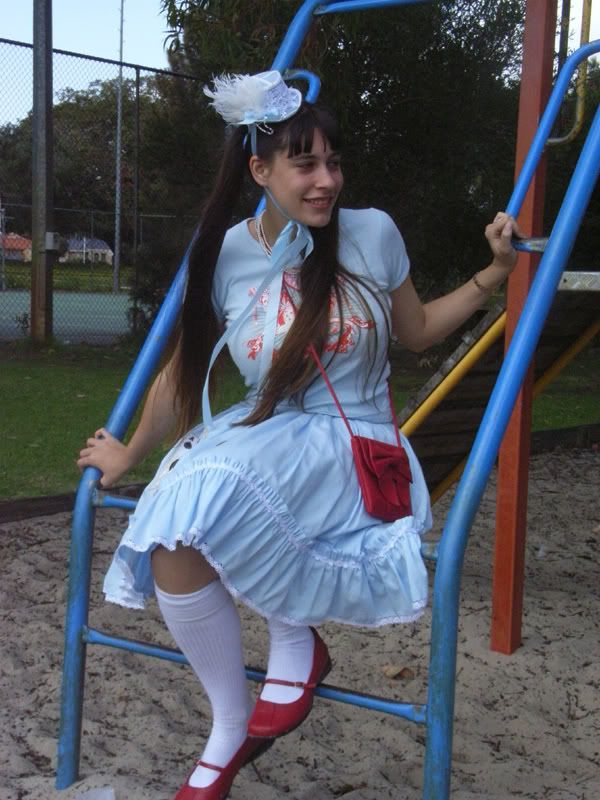 There was a little playground there.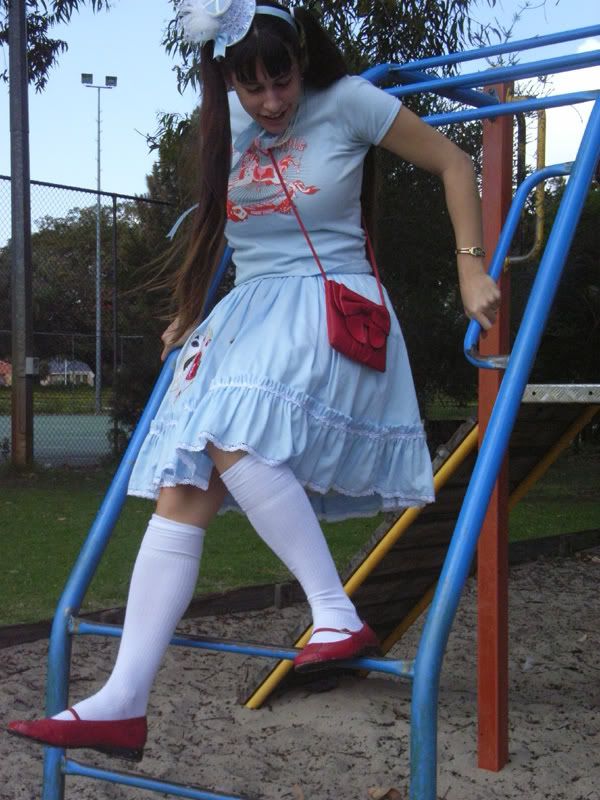 Serious feats of acrobatics going on here!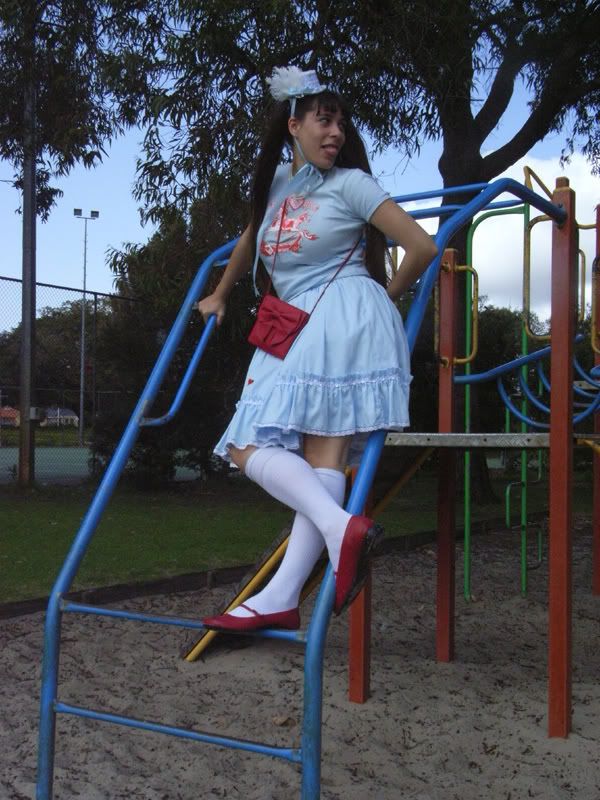 And check out all my grace and elegance. I don't remember what I was sticking my tongue out about but this picture made me laugh.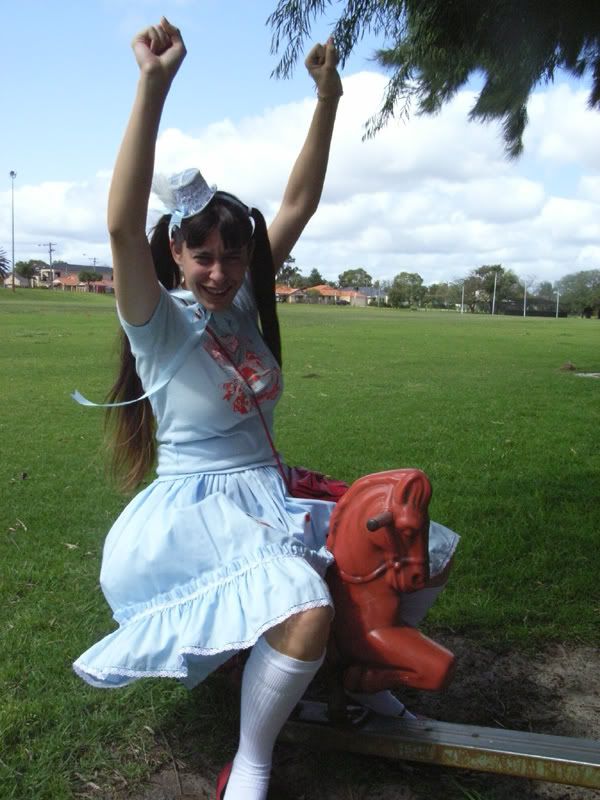 There was also a horsey! XD I am excited (and possibly confused?) by this fact.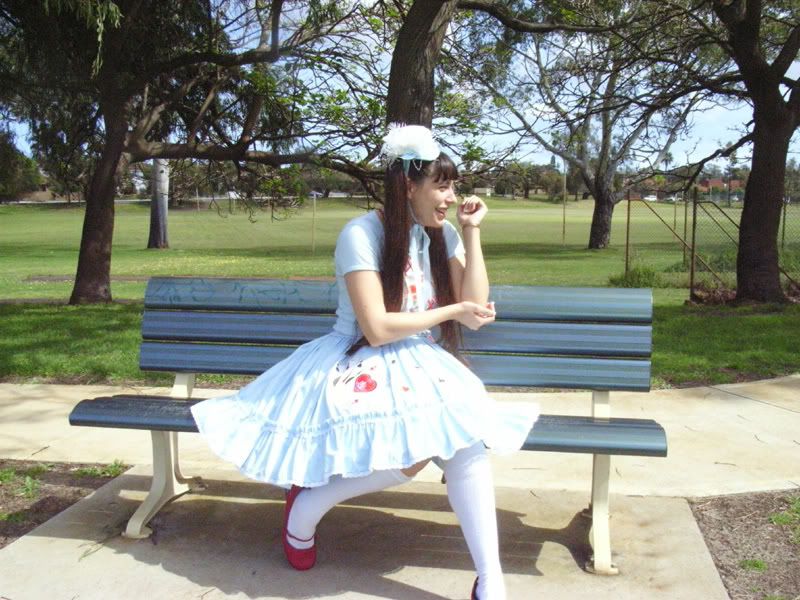 There was a park bench by the bouncy horses. After my amazing acrobatics on the playground you'd think a park bench would pose no problem... but I managed to bang my elbow on it.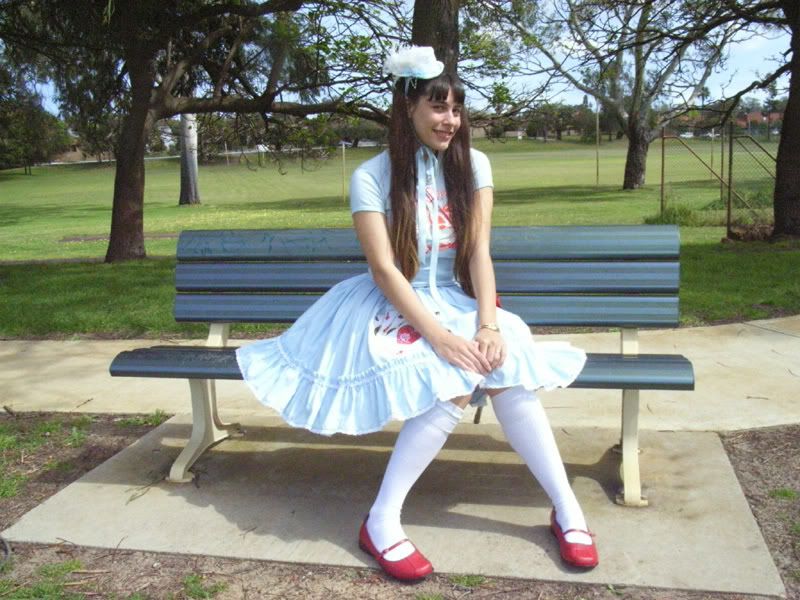 And finally, a nice shot. ; )

Outfit was...
Shirt, skirt, and tophat: Candy Violet
Necklace, socks, shoes, and purse: offbrand from local shops
Petti and bloomers: made by me