Tuesday was my birthday so I loli-fied myself for school and dinner!





It was meant to look like I was attacking with the meter stick but I have a habit of grinning. Stupid grin! DX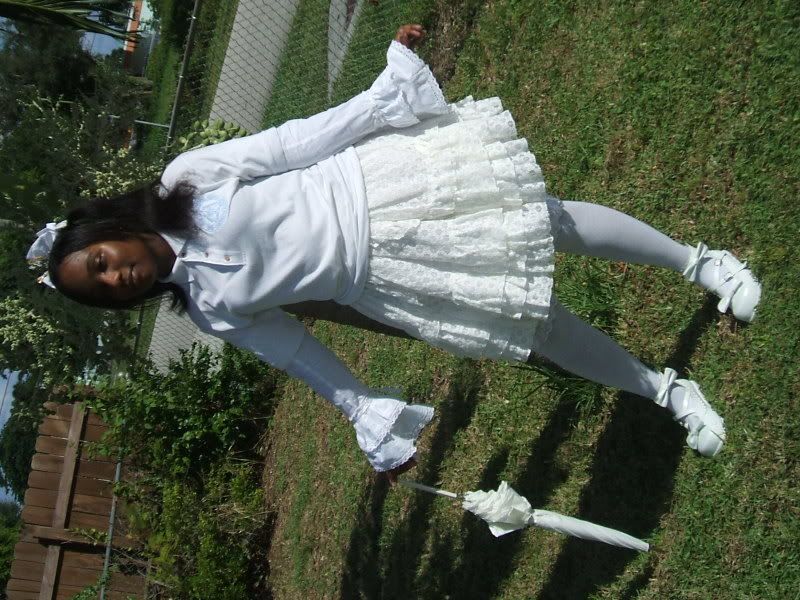 My school requires that we wear our polos to mark our academies everyday. So, in order to not have to take a trip to the office to call my mother and go home (which would defeat the whole purpose), I pulled on some detachable sleeves and went off.




Ignore that shadow. For the sake of my health I stood under a tree. The sun's so hot in Miami!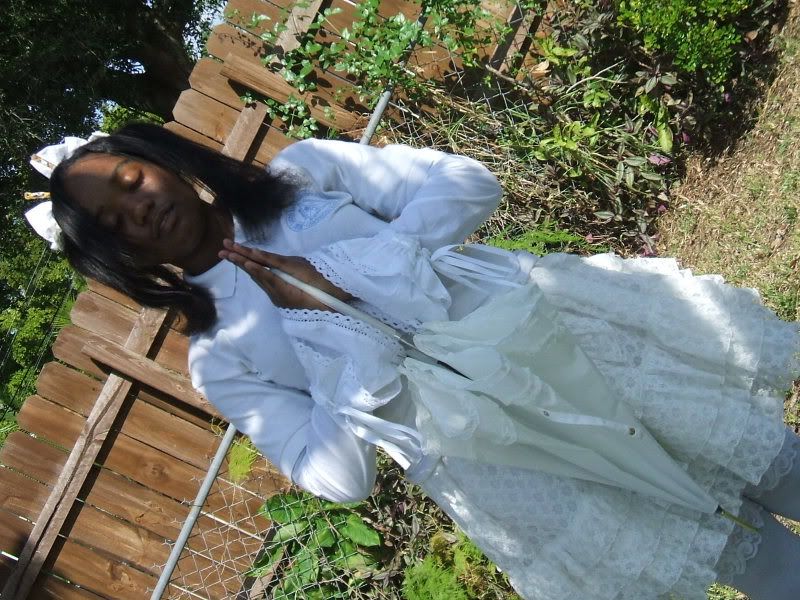 I pray for peace on Earth and more brand.




Grrr. I mah shank you wit mah parasol!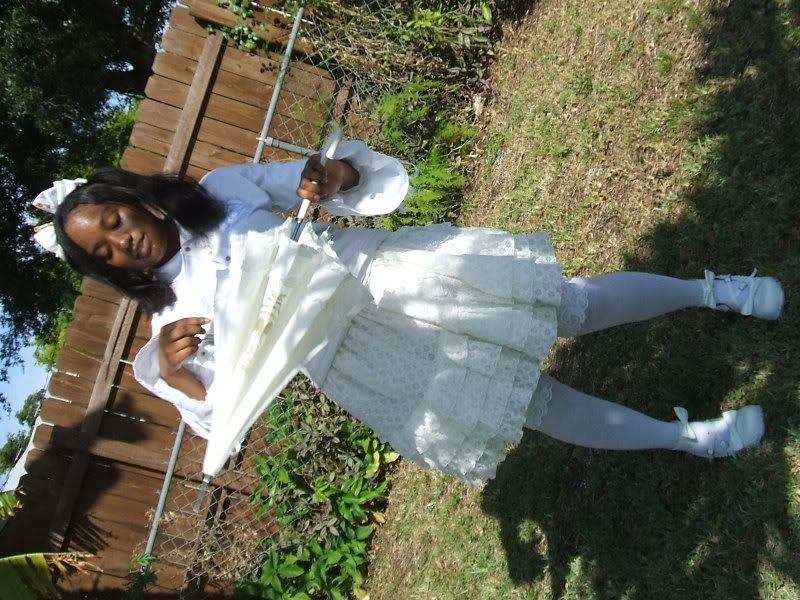 Now, how do you work this thing again?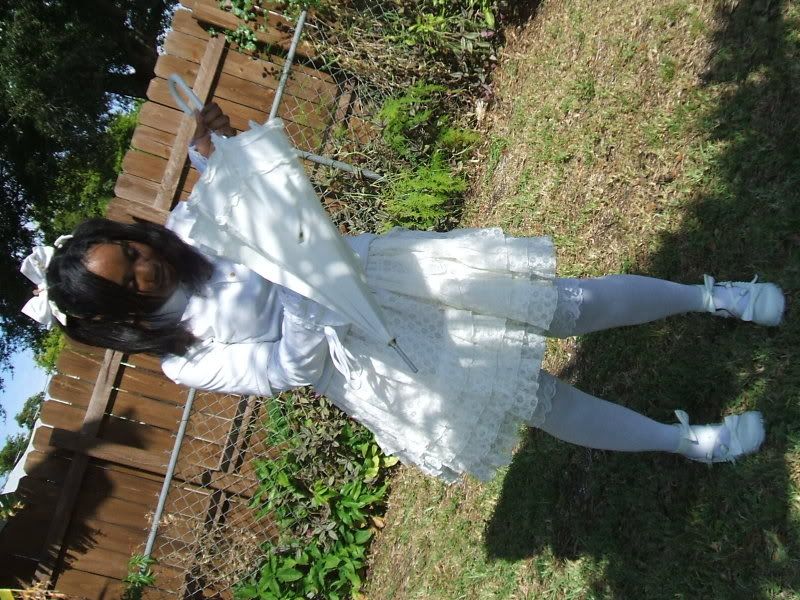 Wait. I got it. I've almost got it. What am I doing again?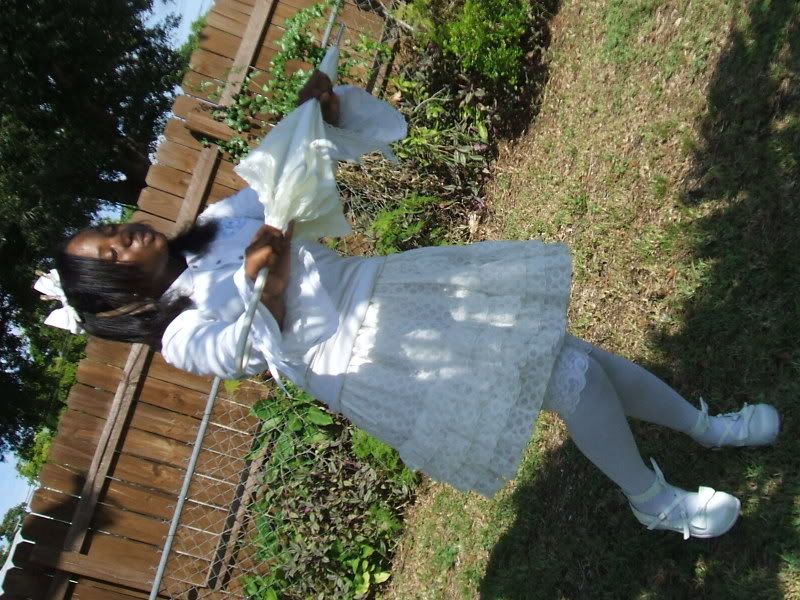 Well, since I can't remember how to close it. Let's do a little dance instead!




I have the power! /random He-man reference




So, a bit later, I gussied up and took some pictured outside before dinner. Recognize the sleeves, anyone?




It was much cooler and the sun wasn't blaring but taking pictures with a parasol is still fun, right?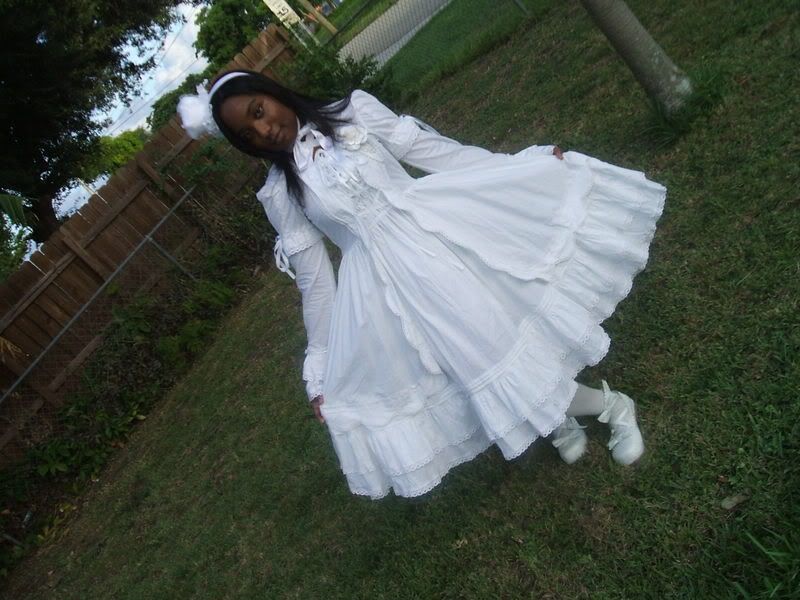 I love curtsying. I really don't know why but it's so much fun!




Not only is curtsying fun, but bowing is as well!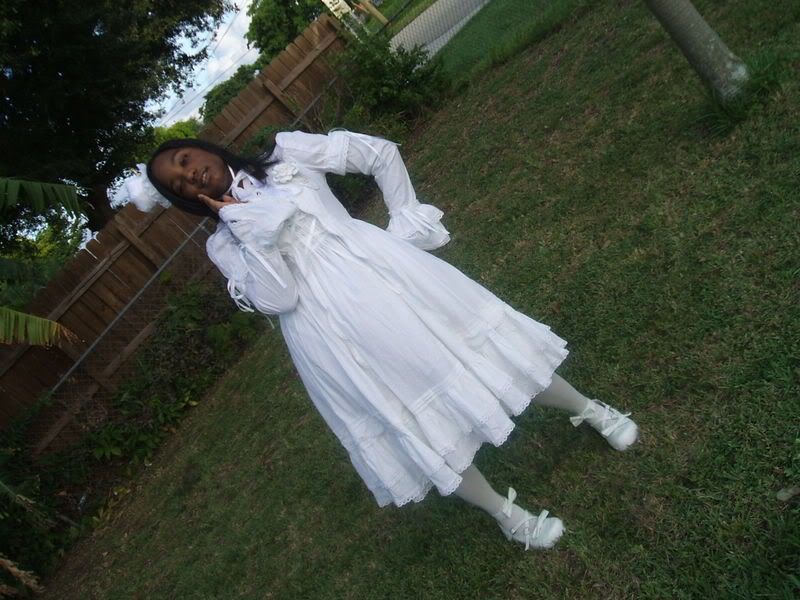 Hm... I wonder what I'll have at dinner?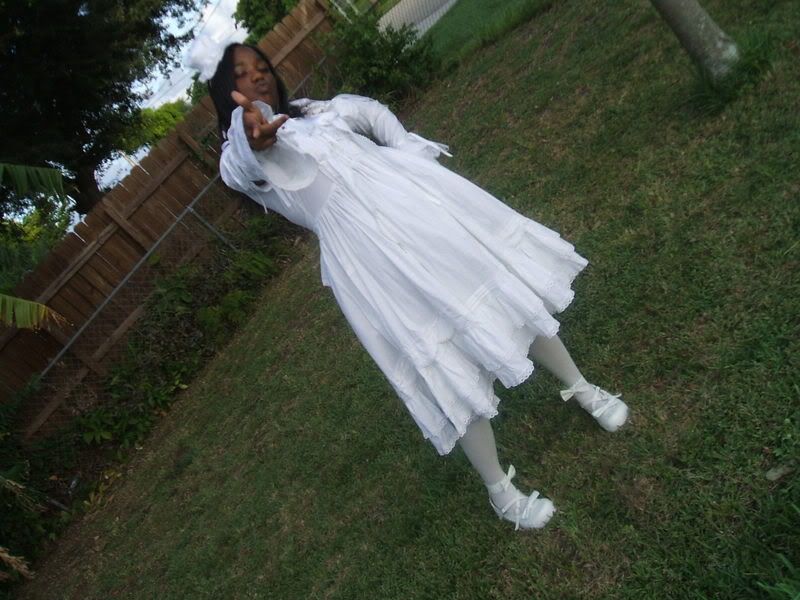 Bang bang! You're dead.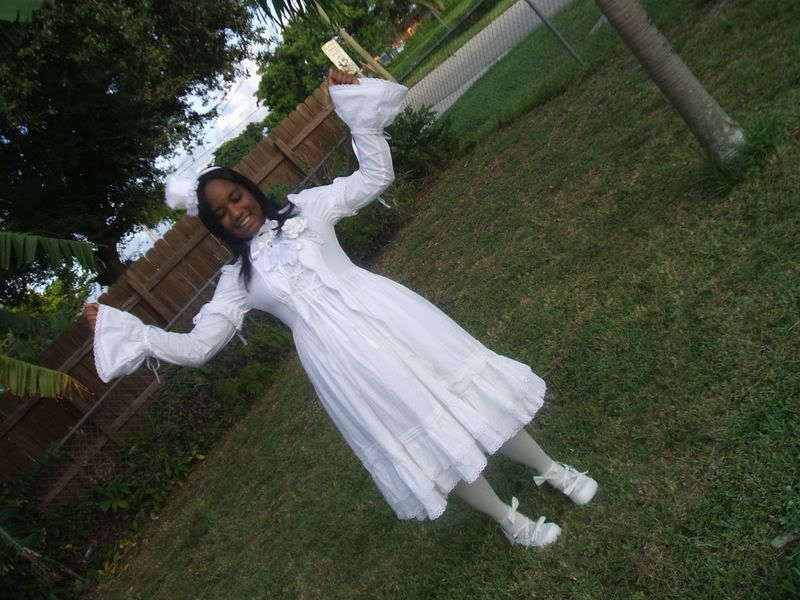 I was going for more of a "Whee!" expression but it came out a bit painful.

After taking pictures, we headed off to North Miami to a Japanese restaurant because I <3 Japanese food. Well, mainly udon but it's all good.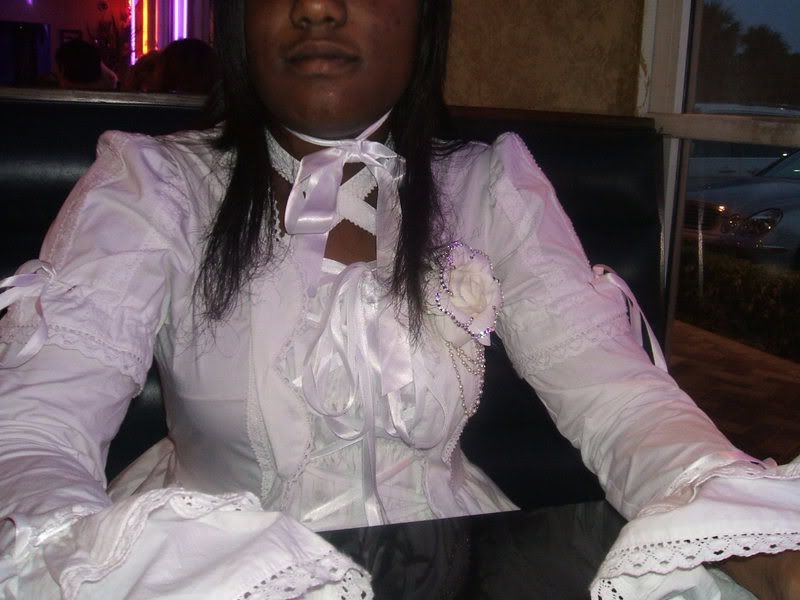 While we were there, my mother was taking pictures like crazy and she decided to take a close up of the top of the OP.

I had lobster but my mother forgot to take pictures before and took them after. Lobster shells and not very rori or sightly but tiramisu is!




Why is there a chopstick stuck in my tiramisu, you ask? Well, since we didn't have any birthday candles on us, we stick in a chopstick and voila!




On the way home, we stopped at Walmart and got two mini cakes and candles. Wut? Walmart cakes? Yup! And they were good too! Yes, I was really sleepy in this shot.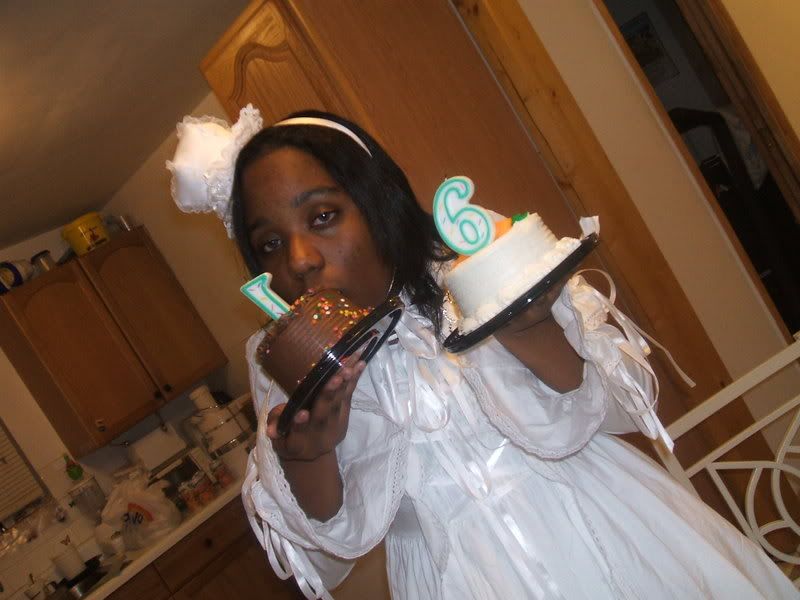 Me eat cake! Nom nom nom.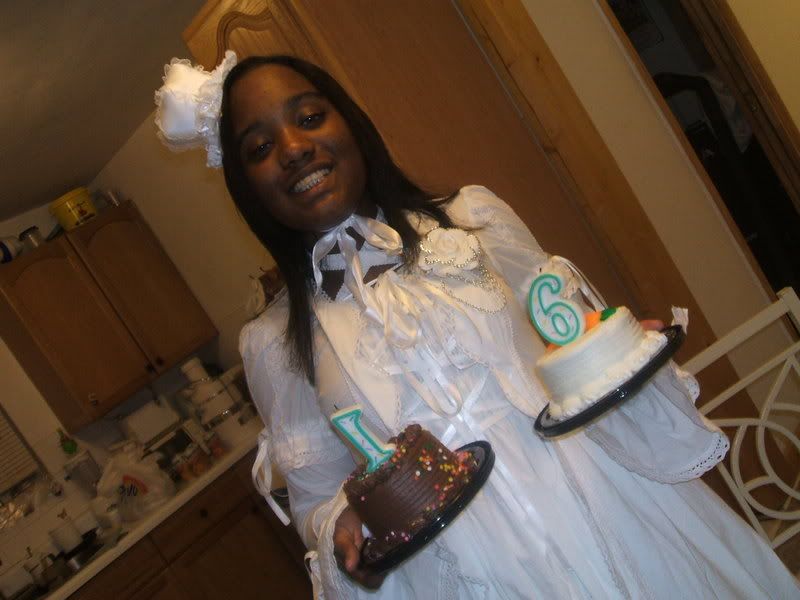 Thank goodness I held the cakes the right way. Just before taking the pictures I was like, "Wait. I'm not 61!"

And, that's it. My first picture post. I'm not sure whether to be excited or not. I was going for a Shiro Hime Loli kinda thing but I'm not to sure if it came across right.

Outfit breakdowns:

Number 1:

Shirt: Off brand. xD
Sleeves: F+F
Skirt: Meta
Socks: Off brand
Shoes: Montreal
Parasol: Meta
Bow thing in hair: F+F (It's one of the pin-ons from my OP)
Hair ties: Baby

Number 2:

OP: F+F
Socks: Baby
Shoes: Montreal
Crown headdress: Meta
Corsage: Baby
Parasol: Meta
Bunny Bag: Off brand