As it is September now, and "September" means "the Official Autumn" for me, I wanted to have a gothic/classic lolita-photoshoot. Even that I'm actually a devoted sweet lolita, I felt like I had to do something little darker this time. So here is what we, me and
visual_ichiko
, got.
A twin pose!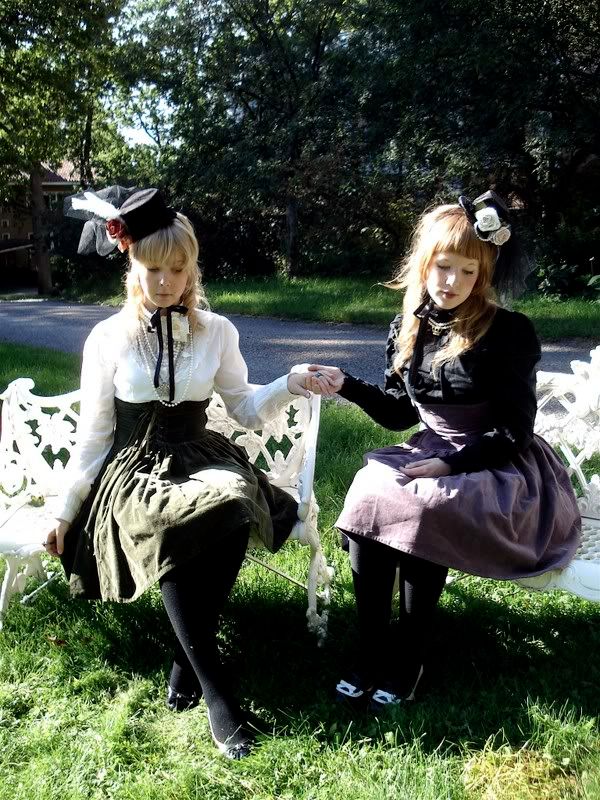 "MTV's 'Wanna come in?' goes 'Mana come in?'" -_____-'
Reetta is balancing balancing balancing~!
A close-up of my face :D
... and one of Reetta, of course!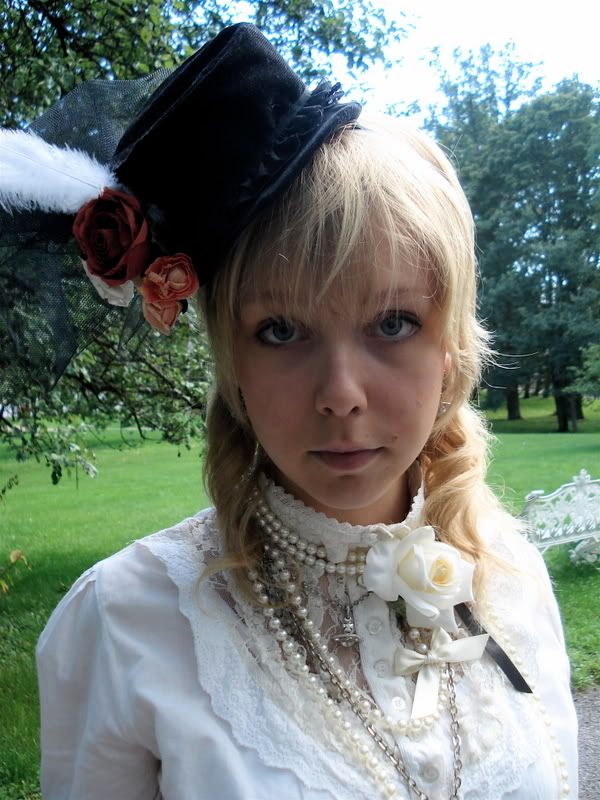 My outfit is all hand-made, except the shoes indeed and the necklace is from Jesus Diamante. Reetta's outfit is hand-made too, but her blouse is from a random store and all those necklaces are mostly from Vivienne Westwood and Jesus Diamante (I guess o__o!).
Thank you for looking!