So I got a Baby LP through Yahoo Japan (because I needed one)
and I am sooo happy with it. . . but. . I got this blouse. . .And I have no idea what to do with it~!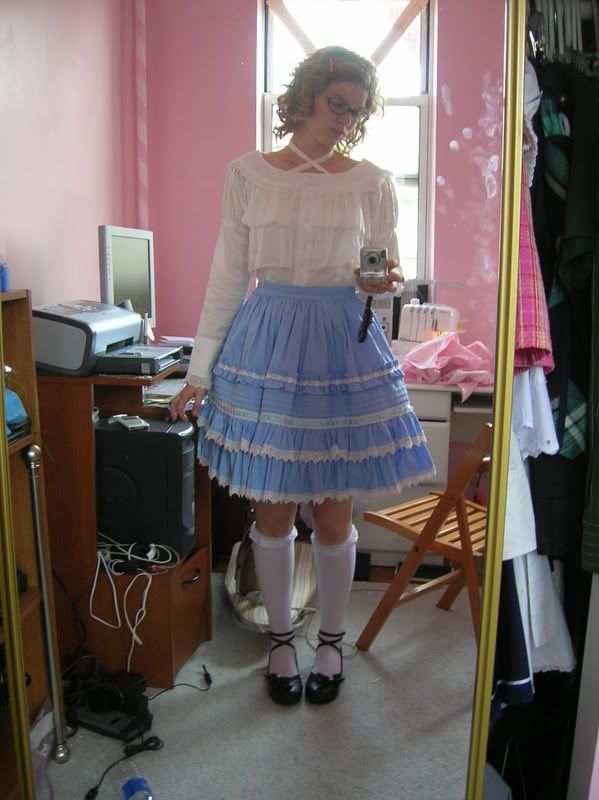 I love the neckline. . and the sleeves are perfect. . . but WTF is with those weird un-hemmed ruffles on the front?! (actualy they go all the way around. . and just have the general effect of making the wearer look huge)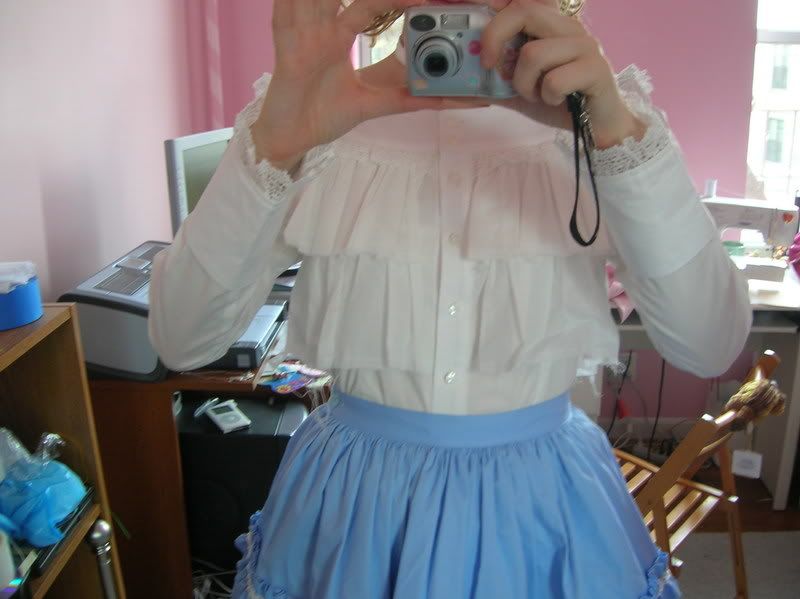 I don't get it. . .
My question is this: what should I do about them? Should I remove them (I can do that but it'd take alot of time and effort) I could hem them shorter so they wouldn't look so raggedy. Or should I just make myself a high waisted skirt to go with it?
I'd really like to be able to wear the blouse with more things, because other then those weird ruffles I'm in love with it, but I'm wary of altering Baby (I've altered meta stuff before though and it came out fine)
And now here's me messing around with some of the other things I go in my package from crecsent and trying to figure out that blouse.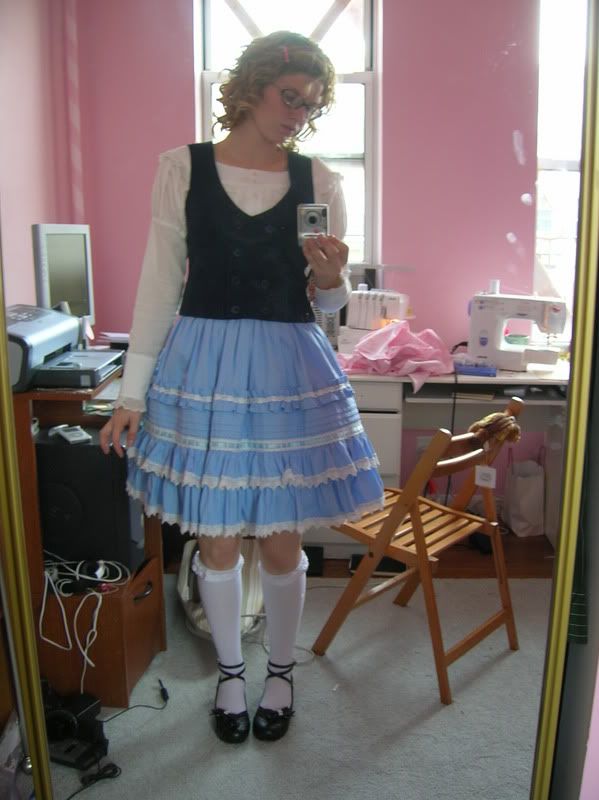 I think the vest makes it worse. . . . (nevermind that there is nothing else navy in my outfit . . .)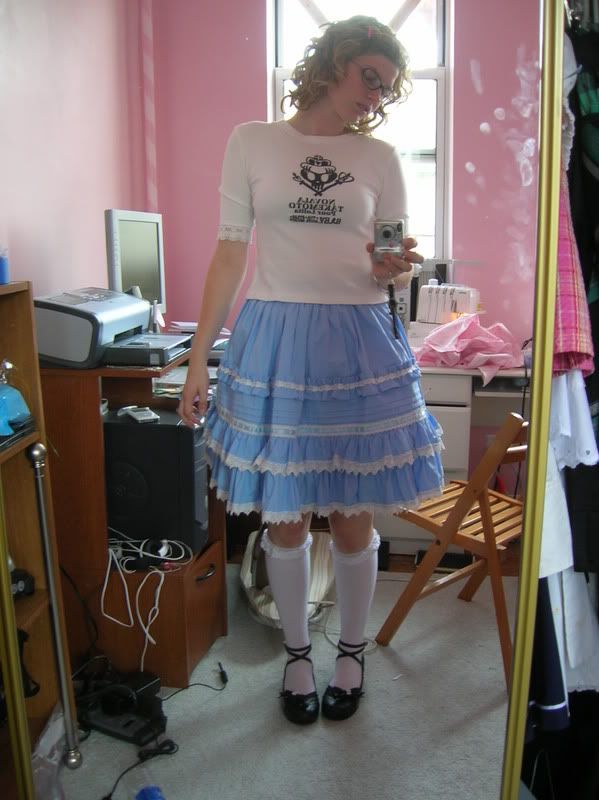 Now I have a skirt that fits high enough for this cutsew~! Yay~!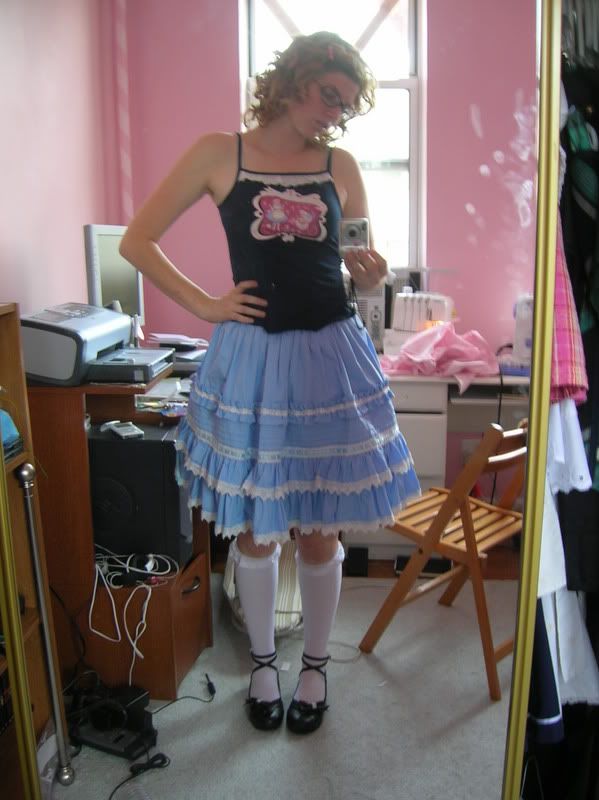 And what I'll be wearing for the rest of the day~! (while I make myself a corset O-o so I don't feel so fat in this skirt)
Thanks for your help EGL~!