Hello Ladies and gents its been a long while since I have posted.
For those who don't know (and I'm assuming its the majority xD) I was the first place winner from F+F's last design contest (back in Oct) and I am here to share with you what I received.
And also a few random pictures from Disney's Pirates and Princess Parties :D

*slightly image heavy*
*picture of the dress on added*



This was the design I entered.




I kind of figured that that materials i asked for would take a little longer to find so i was patient with them, plus yaknow it was free.
Well I received it today and here is what I got.




The words.."Rejected Mary Poppins" come to mind
Also forgive the blurryness.




the base dress is save-able and the sizing was perfect, so no complaints there. I was sad to see that what little of the detailing I had wanted was poorly slapped on and exactly what I feared would happen. They're this ugly reddish/orange, annnd the caplet is off white lol. Needless to say I am headed to JoAnn's this afternoon, to redeem my poor neglected baby.

I'm sad because I was let down after such a long wait, but happy because it is an easy fix, plus it was free, and one can never complain with free!

And now, for your entertainment needs, I present...random images from WDW pirates and princess parties....

I fail at posing xD


annnd a random picture I snapped with my boyfriend on the people mover. I just like it o.O



floats and stuffs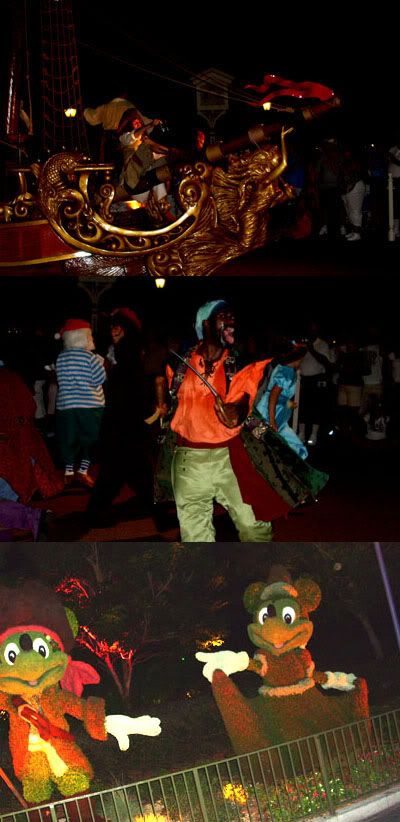 this is for giggles...