ok, so im trying to put together an outfit, and i love this dress, but it has sort of a punk-y quality to it, and i'm not big on punk-loli. but i still want to give this a try just because its a nice change. so now i'm having trouble accesorising it. i think with my hair the way i had it, with the cross, stockings a shoes it looks WAY to much like cosplay, specifically Misa from death note. it hardcore reminds me of her. maybe its just me. what do you think? please be totally honest with me, i really need you guy's input/ criticism/ critique. w/e!



BTW! im REALLY sorry for the no makeup face, and fairly poor quality photos, its late and i didnt have my good camera on hand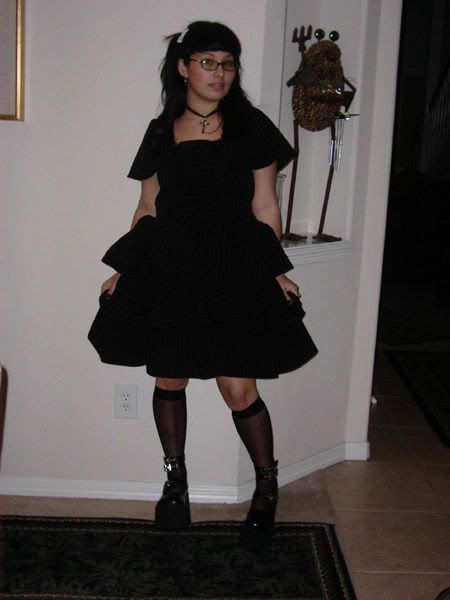 all together- sorry sorry sorry- i'll definetly have make up on when i wear OUT! i promise!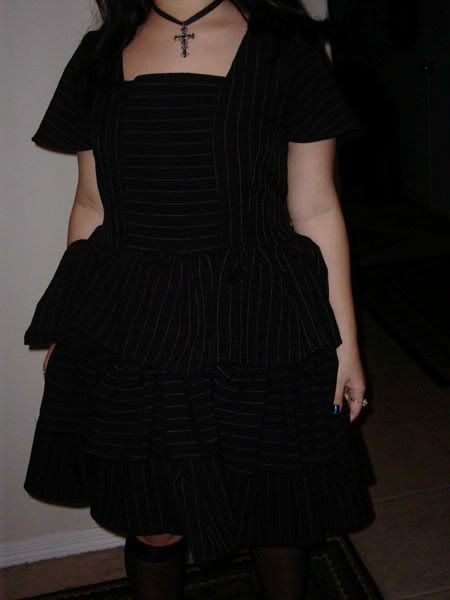 you can see the pin stripe a little better here, low light+ bad camera= not very great detail
stockings and shoes, do they look more punky or cosplay-ie. . . or worse? 0_0
yeah, love the dress. . . . but i cant seem to make it look just right
thanks for the help!