My last minute meetup was clearly a bit too last minute (sorry). Instead it turned into two friends (Kegan & Cinnie, who are both lame and w/o livejournal names) coming over to my place, raiding my closet and us going out for a photoshoot together.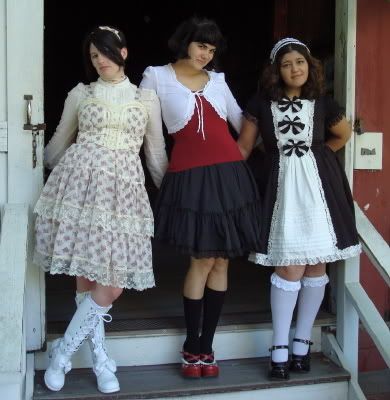 We started off at Lisa's Tea Treasures in Santana Row. The food & tea was actually very good and more than enough to fill us all up :)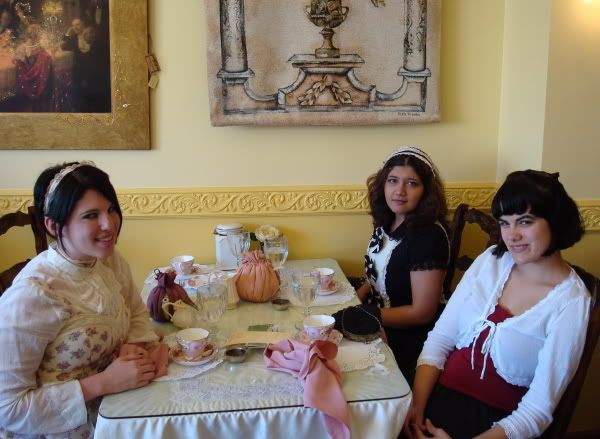 Yum, desert time. Kegan is known for always wearing very dark punk/goth stuff so I thought it was cute & amusing that she chose to wear a sweet lolita outfit.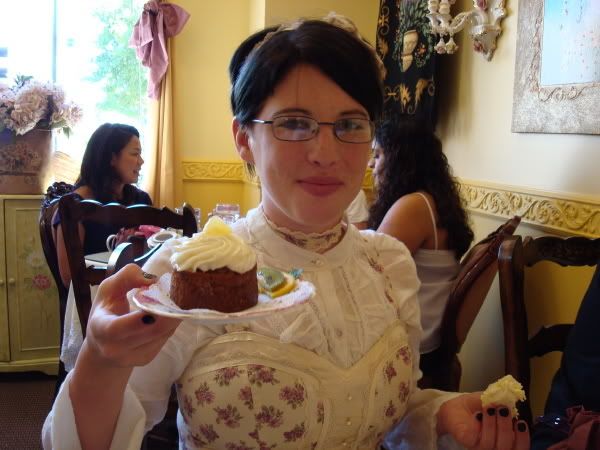 They had lots of cute stuff I wanted to buy but I resisted.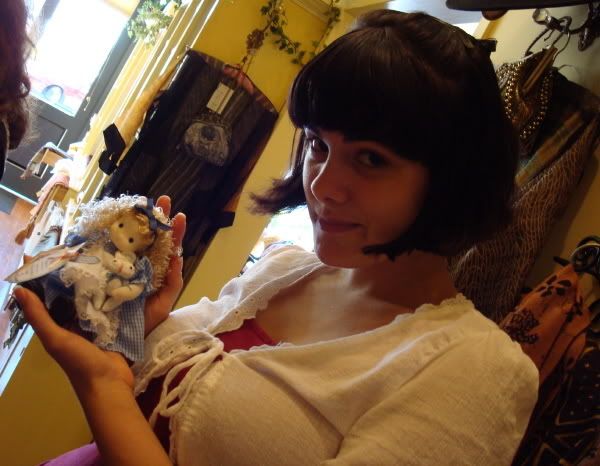 Then it was time to check out the Winchester Mystery House across the street.



Where we are quickly distracted by an arcade, because we're dorks like that.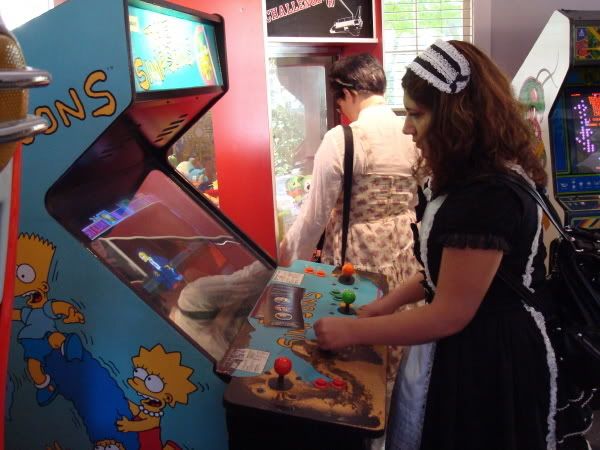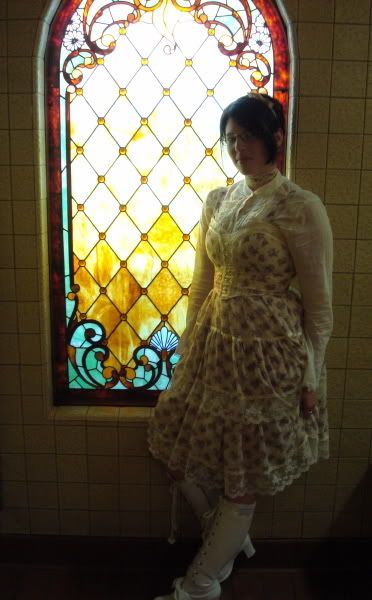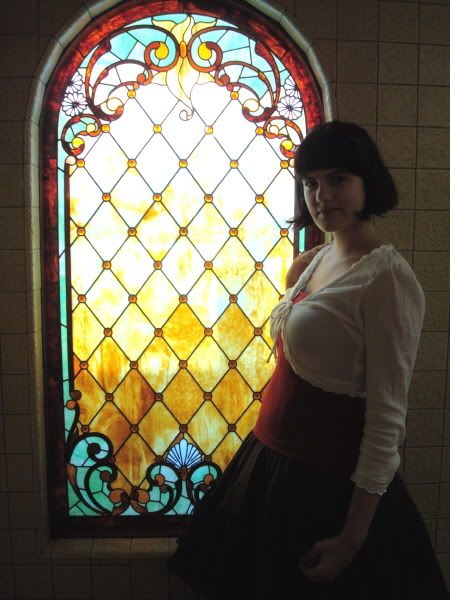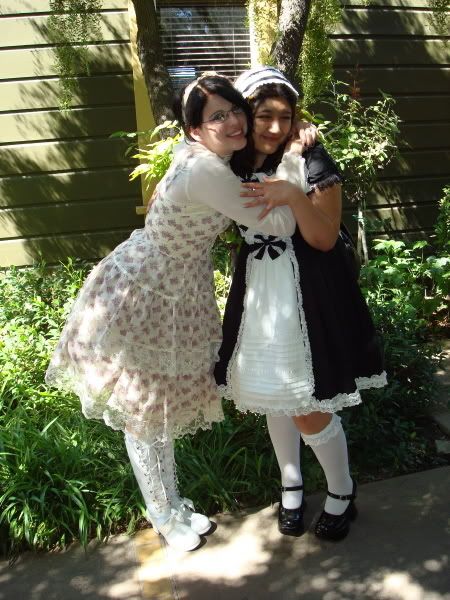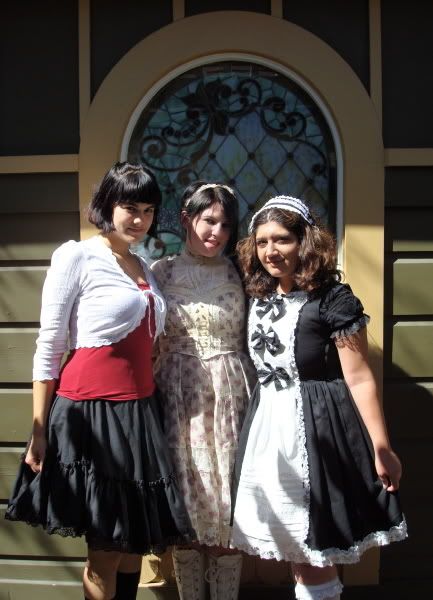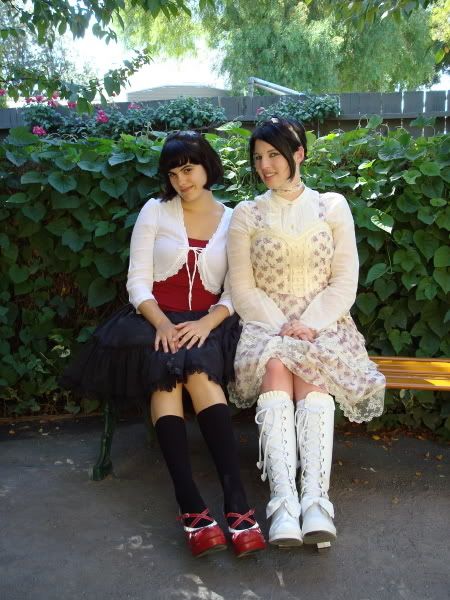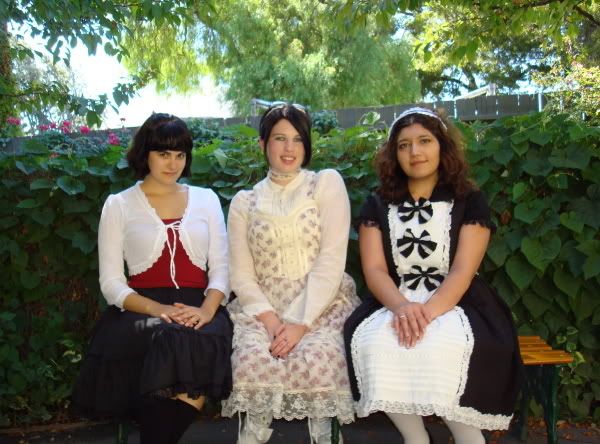 Showcasing the horseshoe?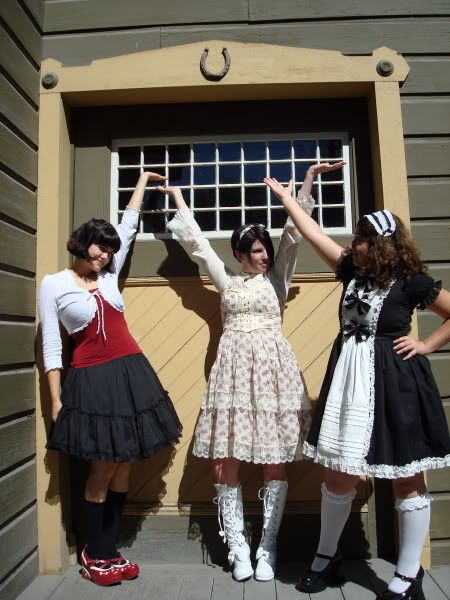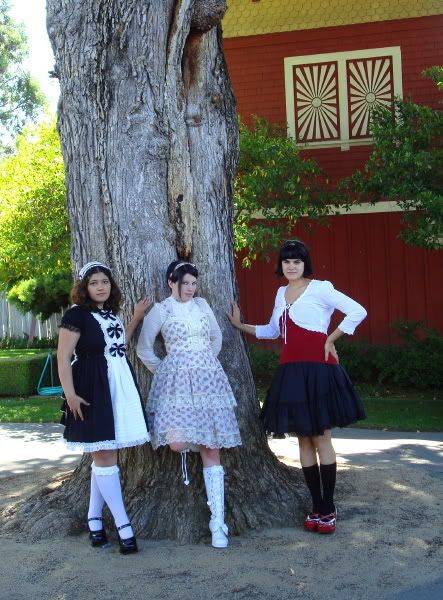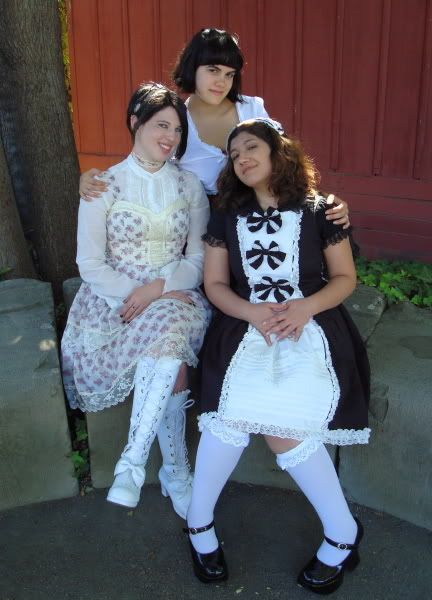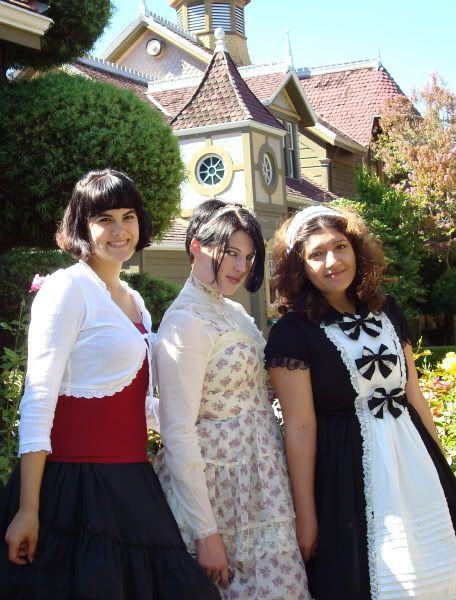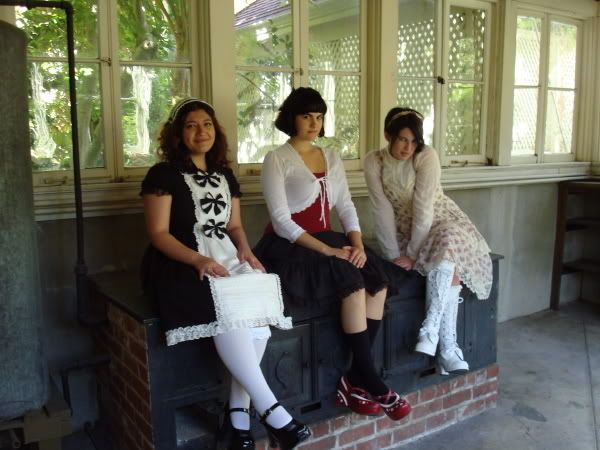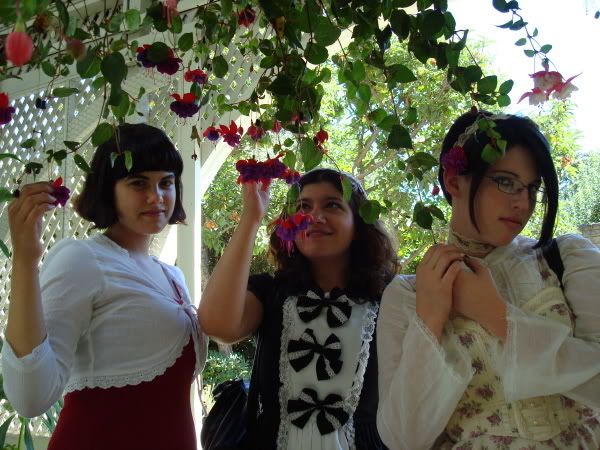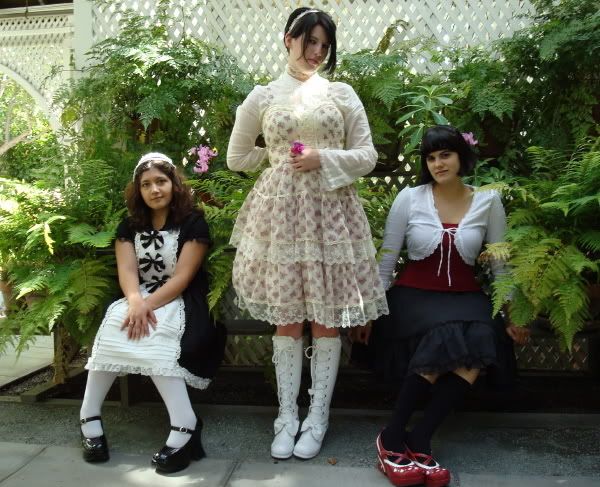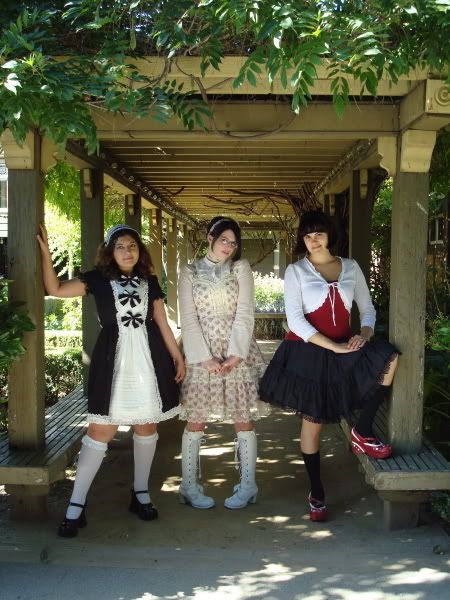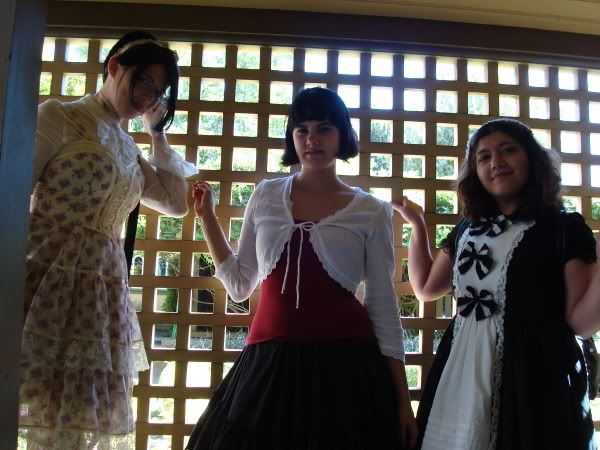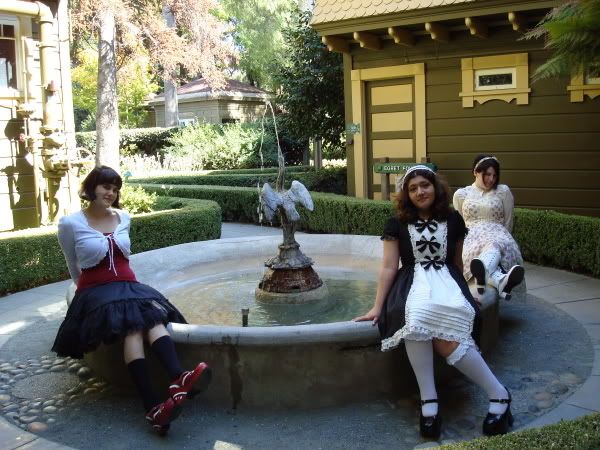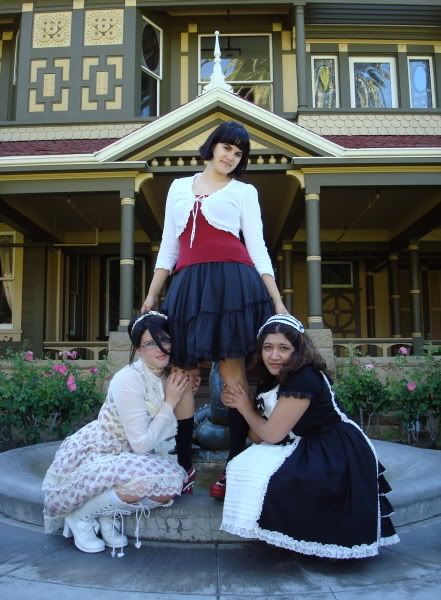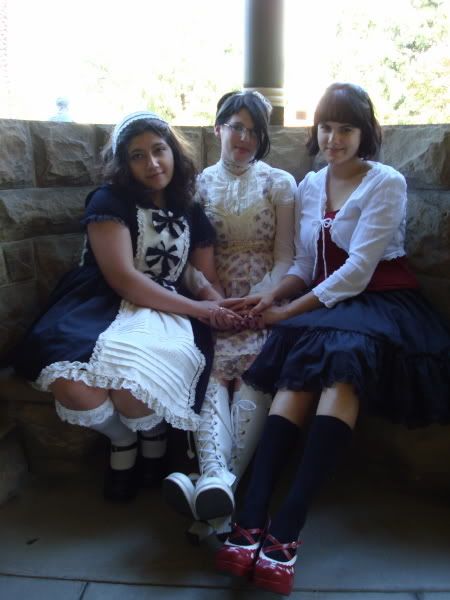 And of course Jerry was there to be our driver/photographer/purse holder :)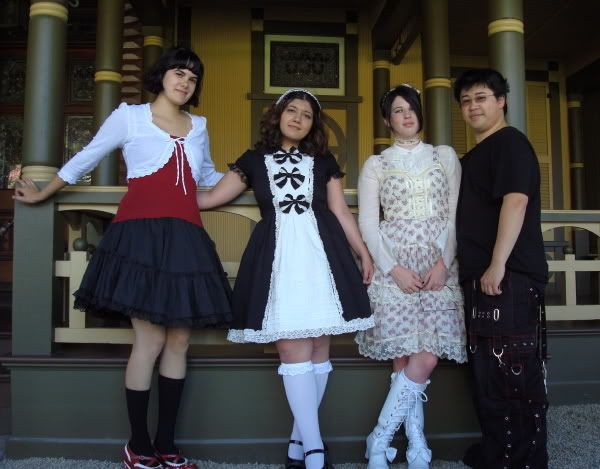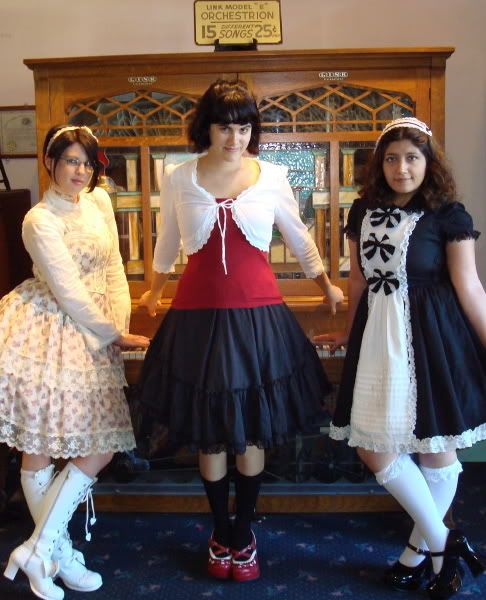 Outfit breakdowns in case anyone was wondering-

Kegan-
JSK: altered Gunne Sax
Headband & choker: handmade
Blouse: offbrand, from Kohl's
Boots: Fan Plus Friend

Cinnie-
JSK-Innocent World
Headpiece & sock toppers: handmade
Blouse: K-star
Shoes: off brand

Me-
Bolero & tanktop: off brand, from Kohl's
Skirt: homemade
Hairbow: from Claire's in Japan
Shoes: Montreal

There are a lot more pictures over on my personal journal if anyone was interested.