Ohaiyo Gozaimasu Lolita's
I would like an honest opinion on my new BtSSB jsk

I have no doubt that I love it to pieces but,
I have felt that I am getting old for amaloli op.
I feel this way from time to time.
I am 32(33 in October)and a mom of an 8yr old boy.
I was seriously thinking on selling it
cause I do not think I would wear this often as I would
if it were a cutsew and skirt cordinate.
I hate getting older(>_<)but,
I LOVE THIS PRINT IN MINT.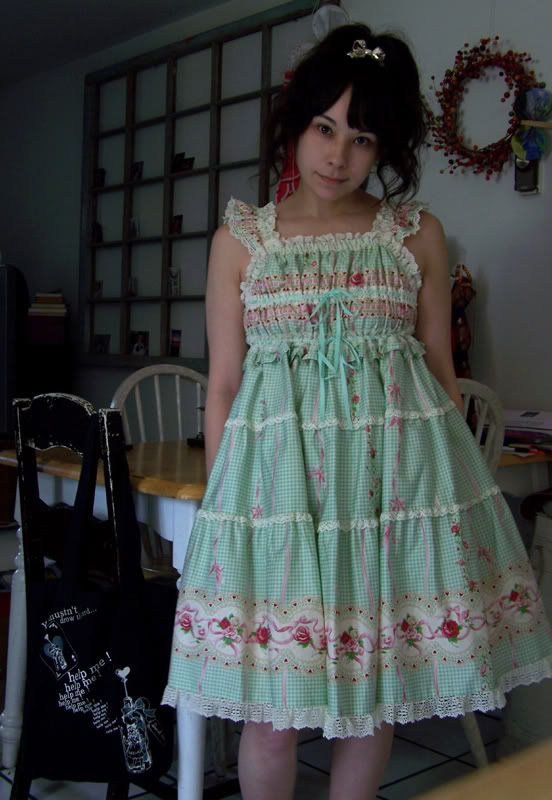 If anything...I was thinking of buying this in the skirt.
edit:
WOW...I did not think I would get so many responces.
Thank you ALL for the wonderful compliments.
I actually was hoping for more bad comments so I could sell it and not feel sad about it but,
(^O^) I guess I will keep it (^O^)