I am in need of assistance please. I purchased a BTSSB white bonnet: pictured below recently at Otakon for a great price and i am now trying to figure out what kind of outfit i can put with it. I am a clueless noob with this so please bear with me.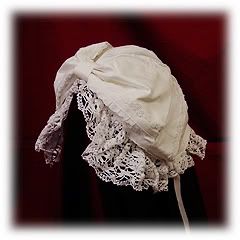 i am unfortunately not the correct size for Baby's clothing but if any of you could give me a style direction it would be most helpful.
Thank you for your help.