Hello! I'm new to Lolita fashion, so I'd like to share with you my first effort. I have no branded Lolita clothing, but I very much like the looks from Baby the Stars Shine Bright, Victorian Maiden and Metamorphose Temps de Fille. I'm looking out for Lolitas in my area (Vancouver, Canada), so please drop a line to say hello if you live nearby.



My little friend Noogie keeps me company.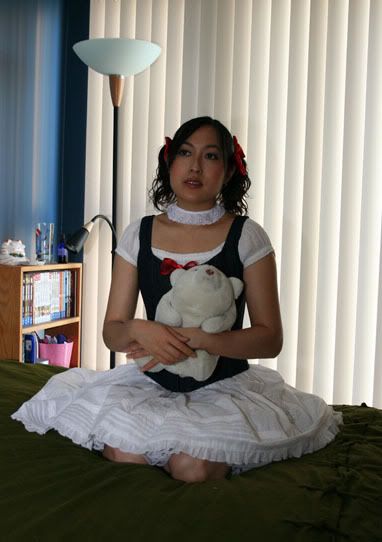 My favourite parasol...purchased from a lovely shop called Caça (like Japanese for umbrella).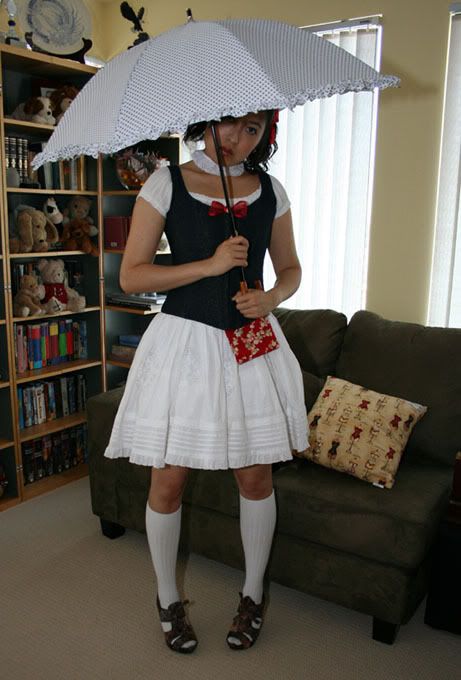 I'm a little tired...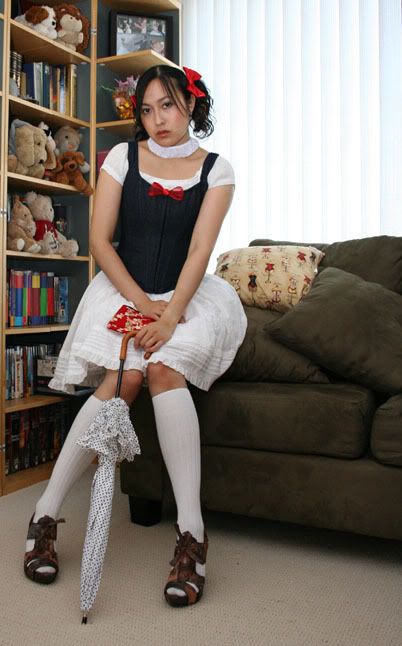 That's it! I hope you all enjoyed my little contribution. I have no Lolita style clothes (but I believe Lolita is first a state of mind), but I will continue to work harder to become a beautiful, kawaii Lolita-chan like all of you! ^_^