Ok this is really to thank
ugly_kitties for throwing such an awesome meet up today~! I had alot of fun talking to all the NYC lolits ^_^
I'm sorry I had to leave early and I hope I get to hang out with some of you again soon XD




I was part of a group order with
amanikitty
(who was nice enough to hold onto my things until I moved up here) and today at the meet up she brought me my new JSK + other stuff. Thank you too! You looked amazing. Those boots were so cool with the Ice Cream JSK~!
but. . . anyway. . to make my post less of a waste of time here's a picture of my new JSK!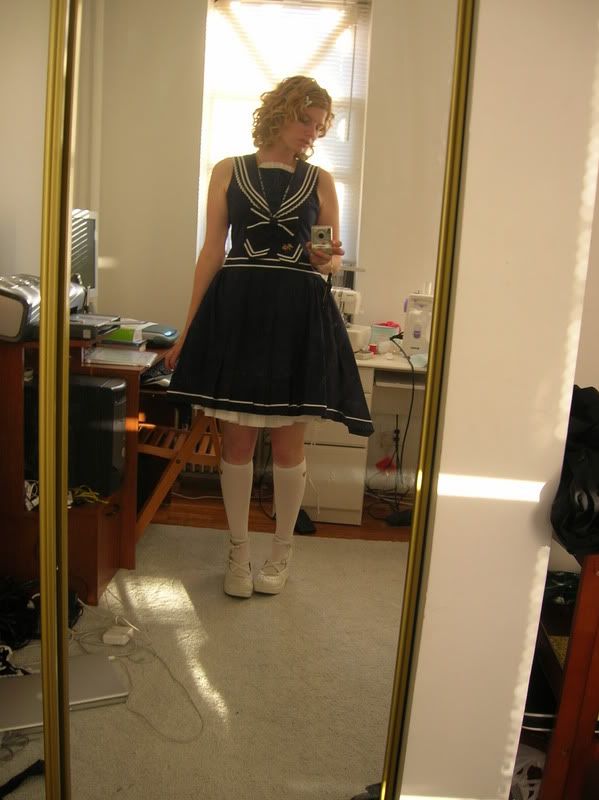 Don't mind my messy just moving in room.
or my petti sticking out a the bottom of my dress.
. . You can't see too many of the details but I am simply beyond words happy with this JSK. I'm just having a little trouble figuring what kind of blouse to wear underneath it. Any suggestions?
I'd post a picture of what I wore to the meetup. . but that's what
daily_lolita
is for!
Plus. . as the only light blue loli a tthe meetup I got my very own picture when we divided up by color XD
thank you~!