WHERE: Chelsea Market (9th ave bet. 15th and 16th, closest to the A/C/E trains)
WHY: Today's rain will make for a muddy lawn tomorrow! Not at all ideal picnic conditions, LEAVE YOUR FOOD AND PICNIC SUPPLIES AT HOME.
WHEN: 2pm, do please try to be on time

Since the picnic is essentially canceled, we will be meeting at Chelsea Market and eating from their bakeries instead. PLEASE DO NOT BRING OUTSIDE FOOD. I don't know that the market would take kindly to it, and I'd rather not take chances.
pierraxryuka, unless something goes horribly wrong, will be our photographer; please cooperate with her if she asks you to do something!

After we are done eating, we will all of us pile onto the train downtown to Astor Place and SoHo for shopping that I think out-of-town lolitas will particularly enjoy. Jimmy of Trash & Vaudeville loves lolitas, by the way.

After that I assume most girls will disperse back to their home states or far-off boroughs lol, but for those of you still standing,
yuki_dragon (who is staying with me as usual) and I are considering going to see Stardust in theaters. Anyone who wants to join us is welcome to do so, of course! :D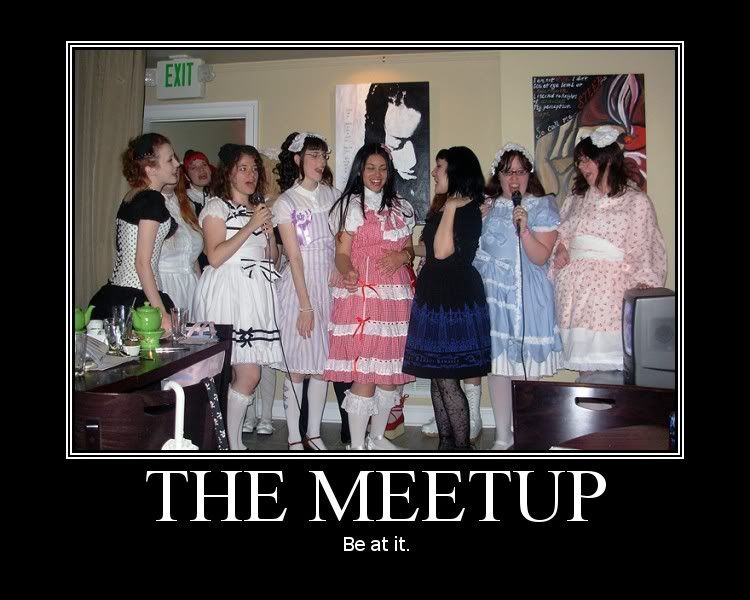 x-posteeeeed