Quite some time ago, my friend
insomniel posted some of her designs of Disney princesses in EGL-type variations of their costume. So last June (a while back I realize) when we were hosting EGL panels at A-kon, we decided to use her Cinderella and Snow White designs to create our own costumes. (Yes, costumes. I'm aware that these are *costumes* that are only *influenced* by EGL, so don't worry about informing me on that point.) I thought people might be interested. While we (and the panels!) were well received at A-kon, we were so busy we didn't have time to take any pictures, so we took some recently in the ridiculous heat and humidity- since she's left for Pharmacy school, this is our last lolita endeavor for a while!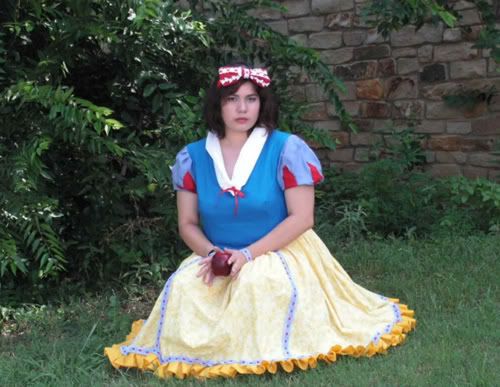 Snow white and the ruffle of eternal sewing.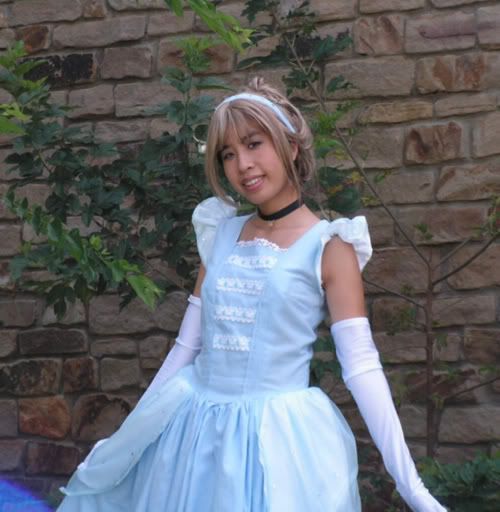 Cinderella is cute as a button!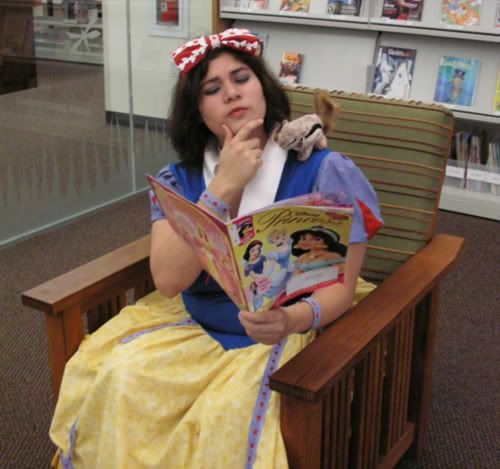 We met a little girl at the library who was excited to see us, but also really shy. Her mom caught us in the middle of this picture and asked if we were doing 'research'.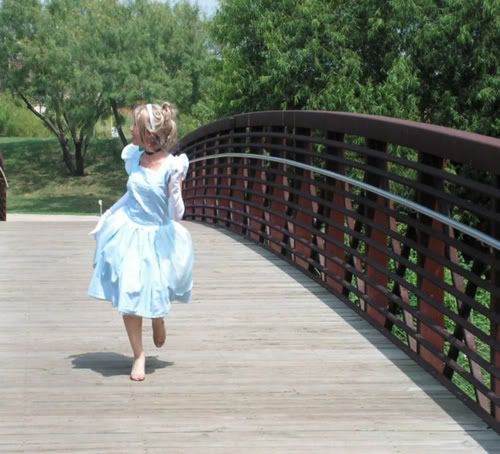 Run Cinderella, run! It's almost.. um.. noon!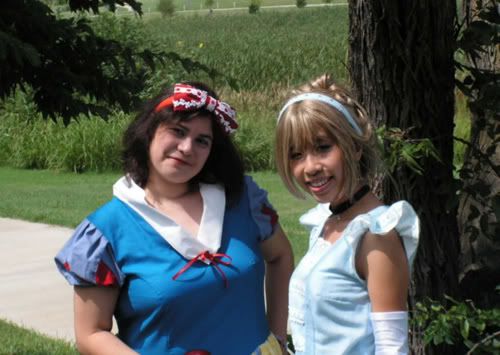 A nice little old lady (thankfully sans basket of apples, ribbons, or combs) was passing by and took this picture for us.

Well that's it (aside from the silly pictures at the grocery store of Cinderella holding mops and sponges...)- hope you guys are at least, mildly amused. :)