Hey everyone. I will show you some non cosplay stuff!! :D Lol.

On friday, the Michigan Lolitas had a little meet-up for a big thing. A free public screening of Kamikaze Girls. We gathered at a local Japanese restaurant (Sadako, lol the ring XD) and ate a quick delicious meal.



Yes it was good.
We then headed off to our movie (we were like, 5 minutes late XD.
After the movie, we went outside and were swarmed with "nice costumes", "Cute outfits!", "where did you get those?" and "That store actually exists?"
It was rather funny because to us, that movie is just like oh yeah, I buy from that store all the time. But to other people, it is like a fantasy because it is in a movie. It is strange to think about it from others perspective.



The group!
me,
pictishlass . Brittany, (LJ name? I forgot D:). Michelle, (LJ name? I fogot again XD). Sarah,
aruiteru . Karen,
xxcoldrealityxx



Now for some more depressing stuff. Also on Friday, I received my Baby ice cream JSK: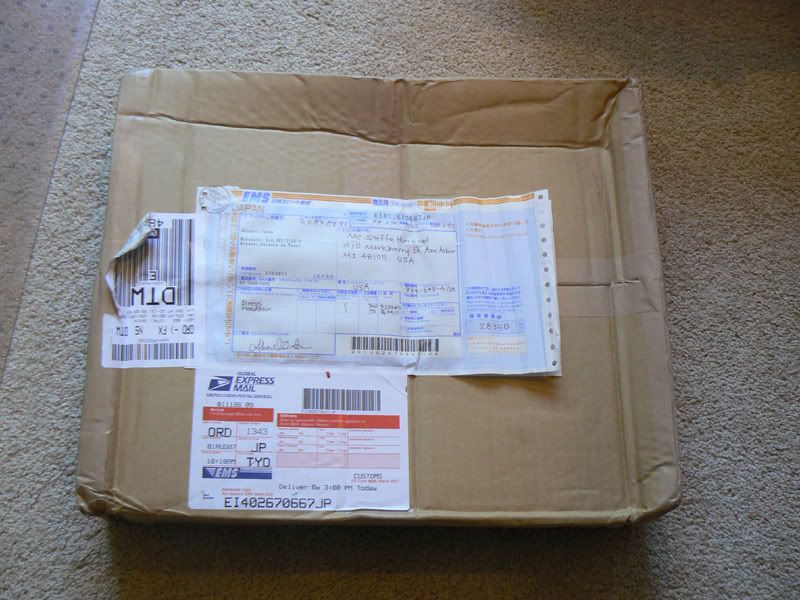 Everything looks fine, except for this:


If you can't see it, the criss cross neck straps are not sewed in at the same place. One is sewn about an inch from the normal strap, while the other is sewn about 3 centimeters away.
I wasn't very shocked to see this error though, as many of Baby's clothes have parts that art handmade. I did e-mail baby though to tell them about the defect.
I don't want to return it because I have already worn it, and I feel that would be kind of rude XD.
Has any one else had a similar problem?

BONUS PICTURE:


My boyfriend only has to deal with me for 6 more days, so he will do most everything I ask. Even though he doesn't look very happy to do so XD. Haha</div>