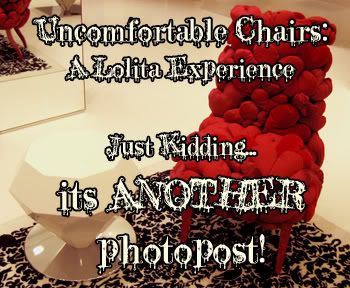 Well, after our plans for the EPIC MEETUP* got changed
telephone_eater and i decided to romp around NY for a lolita day.



*IF YOU PLAN ON GOING TO KINOKUNIYA FOR THE EPIC MEETUP THIS UPCOMING SATURDAY, THEY HAVE NO BTSSB, except for a Charmy Kitty Crown, a piece of jewlery, and some scepters. When I asked one of the employees about it, he said "Try again next month."*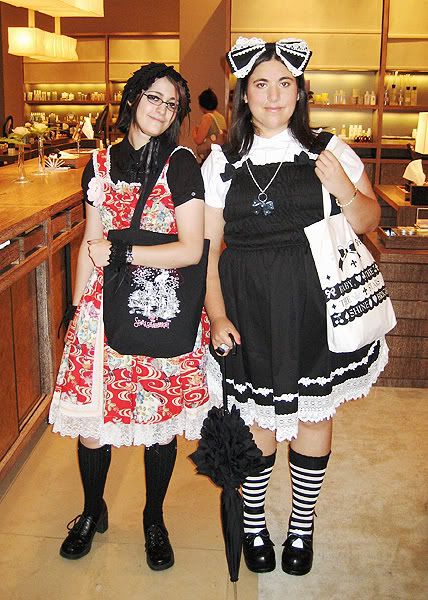 telephone_eater
on the right, and I on the left, hanging out in Takashimaya, also describing to the very interested makeup artists what we were wearing. (They immediately requested pictures and nailed the name of the fashion, right off the bat: Gothic Babydoll...without ever having seen it. Not to mention requested we come back seasonally to show them more outfits.)
Note our sappy poses.
We decided to head into Saks after raiding Kinokuniya and the Japanese Sweets store and found the very loliable chair that makes up our photopost thumbnail. It is located in the Moschino section (They had pink and white polka-dot ruffled umbrellas, but were the price of three brand ones.)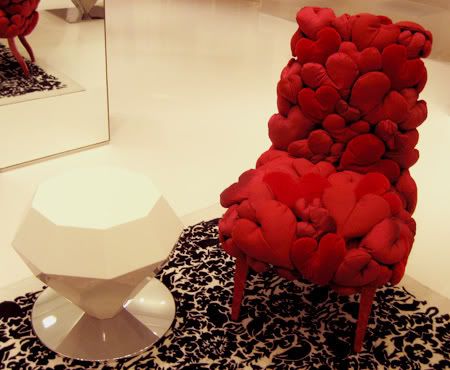 TIME FOR FOOD! ... NOM x 3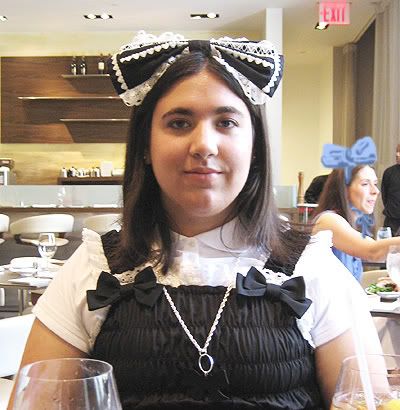 telephone_eater
sitting and about to stab me, and some L3eT PH0t0$H0PP1ng 5k1lLs 1!1!1one!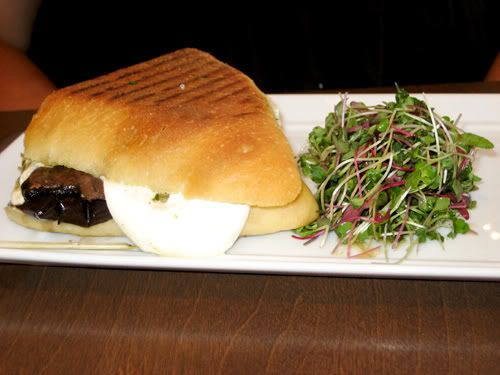 Her Panini...of God knows what.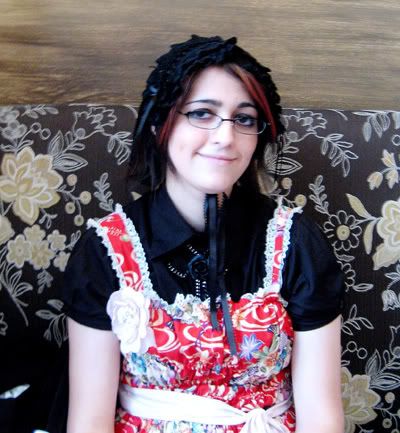 I got booth!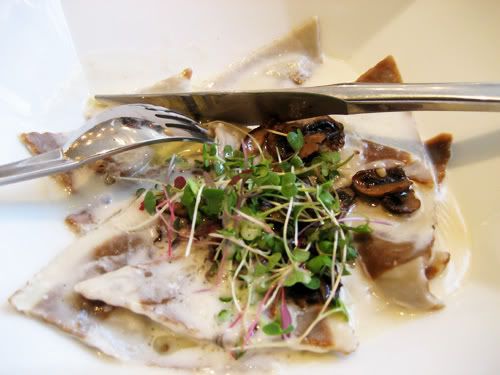 And my mushroom ravioli XD
CHEESECAKE BEFORE!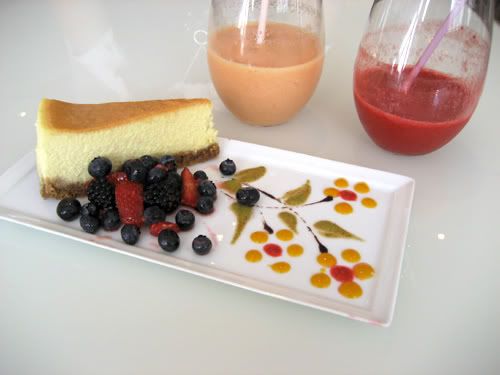 Cheesecake After...
And because we still wanted more dessert: Strawberry Cream Crepe Cake <3
Because H&M's huge mirror is awesome: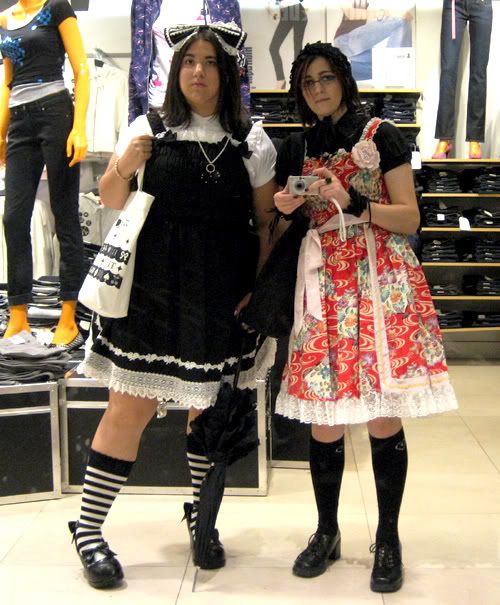 Obligations must be fulfilled: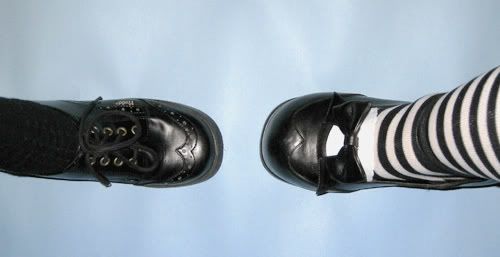 And, the outfit breakdowns:
telephone_eater
's outfit:
JSK- BTSSB
Blouse- Non Brand
Socks- BTSSB
Headbow- BTSSB
Jewelry- Non Brand
Bag/ Tote- BTSSB
Shoes- Demonia
Parasol- BTSSB
My outfit:
JSK- Metamorphose
Blouse- Non Brand
Socks- Juicy Couture

Headbow- Non Brand

Jewelry- Non Brand
Bag/ Tote- AatP BTSSB
Shoes- Mudd

Wristlets- BTSSB
Bonus Story-
While we were walking outside of St. Patrick's Cathedral, we passed by the corner closest to AX and H&M. While doing so, a random elderly man was drinking a smoothie, and upon seeing us, clasped it between his hands, and with every ounce of strength in his body, crushed the cup, lid and straw with such force that it flung into the air and narrowly missed our clothing. He didn't seem strange UNTIL WE PASSED HIM, and looked as if he wanted to throw the damned drink at us terribly bad.