So after three long days at AFO in Central Florida it has all come to an end today. I actually came home early so I was able to upload the pictures. Well onto the cut!


Alright this past weekend was the Anime Festival of Orlando and in Florida and the Lolita's that came made the weekend most memorable! There wasn't many of us (that weren't in "cosplay" Lolita -_-;) but it was enough for fun. So onto the pics! Oh and I'm not great with LJ names (or real names for that matter -_-;) so correct me if I'm wrong or if you see yourself but no LJ name.

Day 1: Friday

This was the day that my Lolita panel was held on. Sadly there is no pics of the panel because I ended up making my boyfriend hit the buttons for the powerpoint. Though as amusing as it was to see people glare because I said cosmates was of inferior quality and that I thought that Mana sucked , it was overall really good.

The first us of to meet up because I needed to get my IW socks before my bf noticed I had spent more money on Loli -_-;:
From left to right:
My friend
azaelian, me,
lotusx, and
xpolkapunkx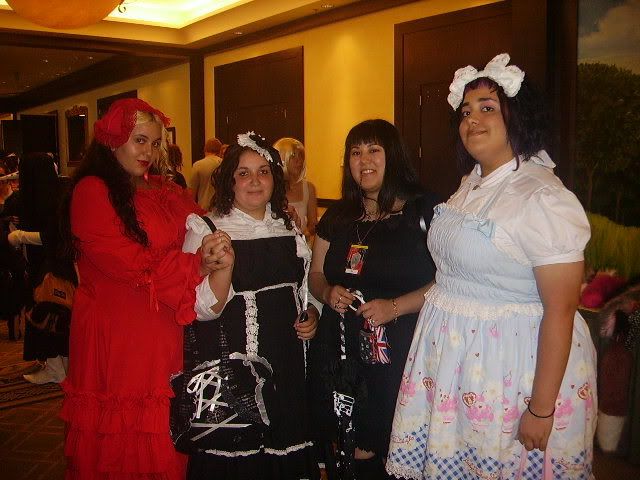 Snape threatening my friend with "You must not spoil HP for others at the con!" (because that's what she was doing!)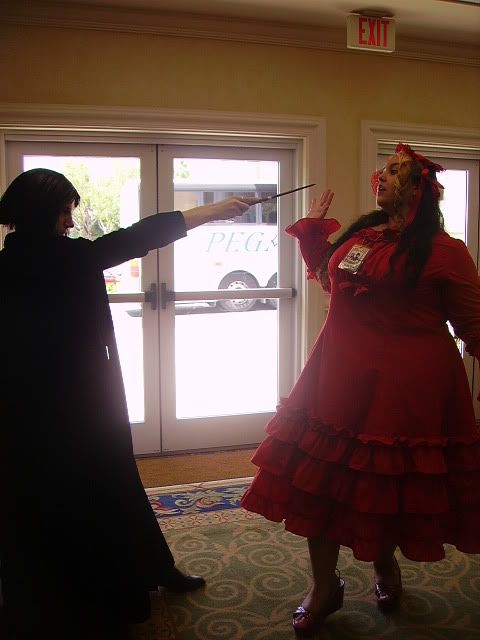 Then the panel came and one more came to join us! I hadn't noticed her eyes were closed until the next day.

azaelian, Me,
designwonder,
lotusx, and
xpolkapunkx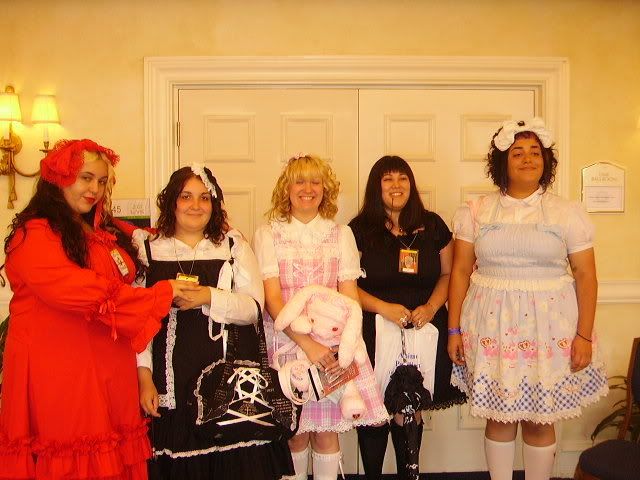 Sat:
I meet a very wonderful Lolita who I invited to eat with us later on. She was a little scared to be posted here but I thought she did an amazing job! She didn't give me an LJ name so if you're here please tell me!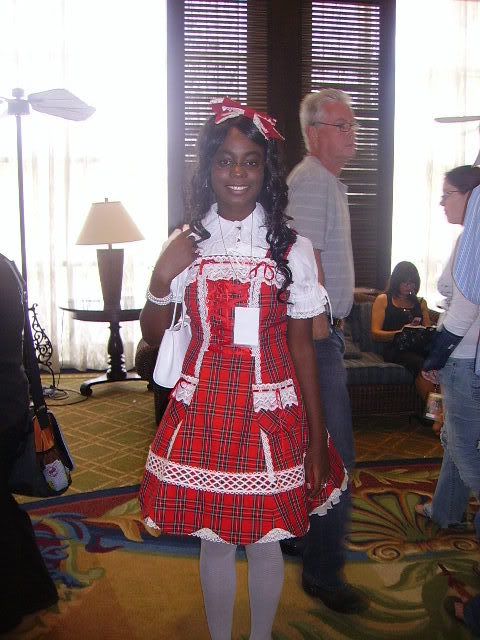 Then I found two Loli's taking pics by a mirror and I asked them for Lj names but again didn't want to give them (maybe I look weird and people get scared to give it to me):


Then I joined the pic with my own parasol: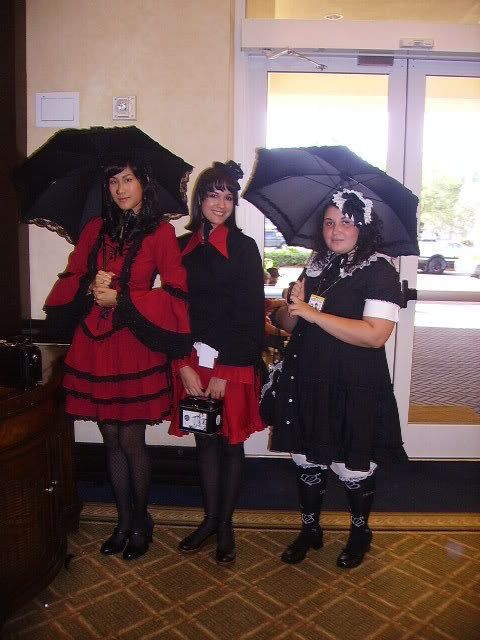 After I went to take Karate lessons from the original Green Power ranger Jason Frank! I loved his expression when I told him the parasol just wasn't enough to keep smelly con people away!
Me attacking
azaelian:


Her attacking me:


Then me with the power ranger and my weebo pose (he still looked at me slightly off and even made me give my bf my parasol for the pic XD):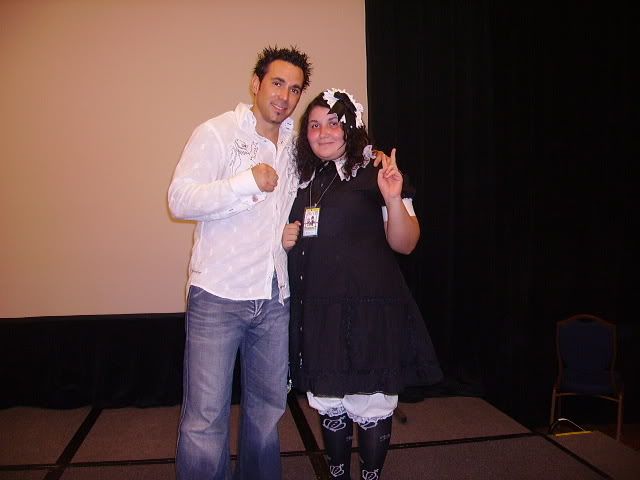 I had to take a pic with this person and show them love for having the balls to do this at a con: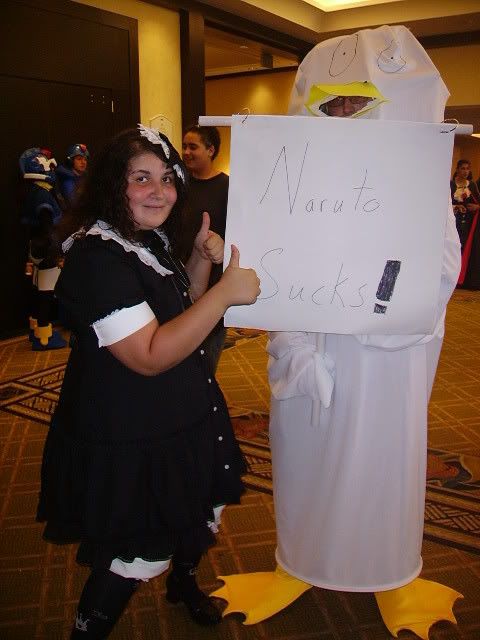 Then we meet up and went to eat at Perkins. We somehow ended up getting ballons animals done while there:

lotusx and her purple cat: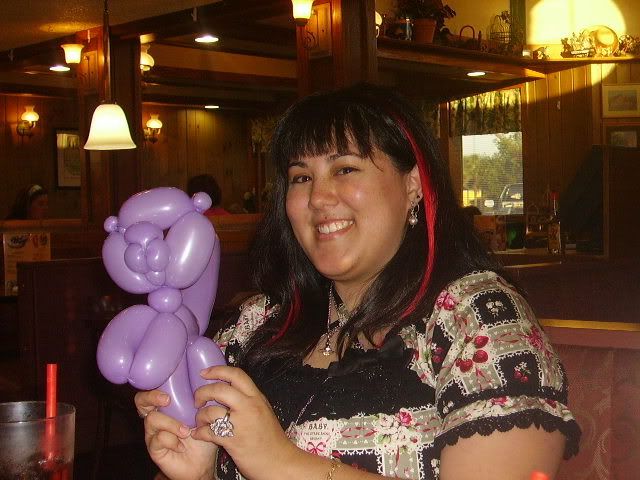 designwonder and her "poodle" (the girl said she know how to do them but its obvious she didn't):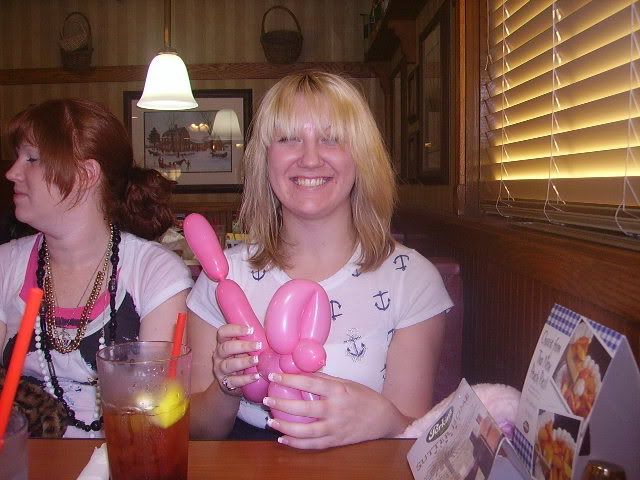 The Red Loli got a sea horse but she was smart enough to cover her face with it:


Me with my white Parrot (though you can't tell):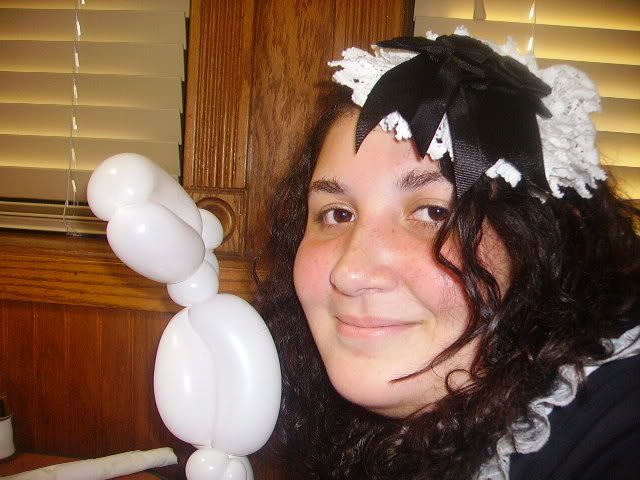 We decided to take pics outside but we had to do it twice because no one seemed to be able to say brand at the same time XD and our ballon animals needed to be displayed well:



On Sun only two of us went Loli so we toke a pic together before departing to end the most marvelous weekend: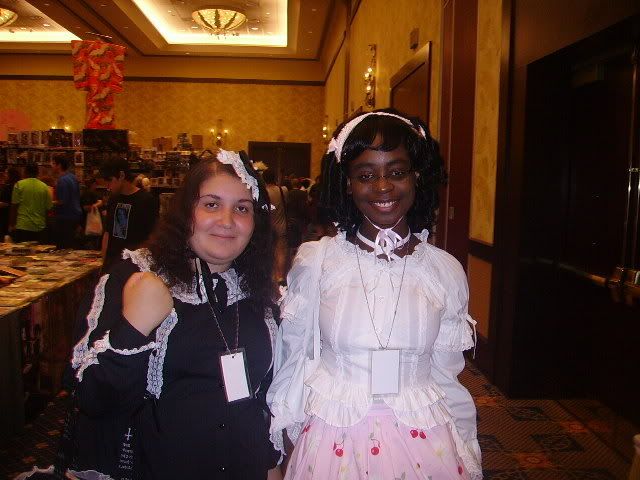 Well that all people!