riona_chan & I had a photoshoot with a photographer, my boyfriend also was there and also took some pictures:
(due to resizing the pictures the quality went bad)
Pictures of the photographer will come later when I get them all.

It was a hot day, modeling is hard! Yes it really is! Standing with oneasy shoes on oneven places and stuff.
But still it was a fun day and a fun exspirience.

photographer working.

lolita's in their own little world
Doll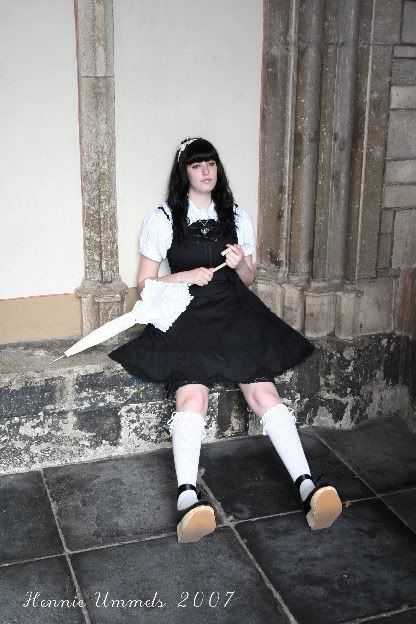 focus
knock knock...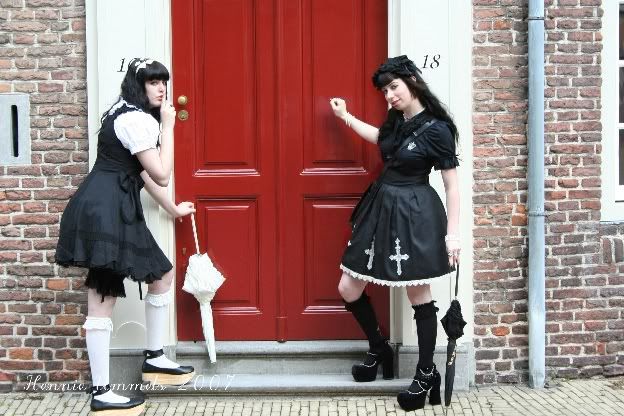 Here we are trying to remove some dirt with our umbrella's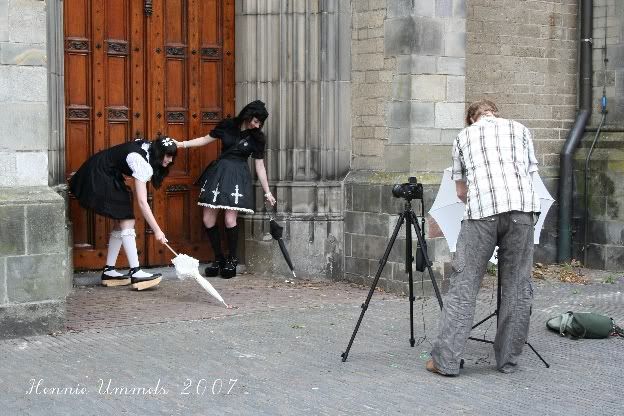 our palace?
the princes on the pea
and then we found a nice chair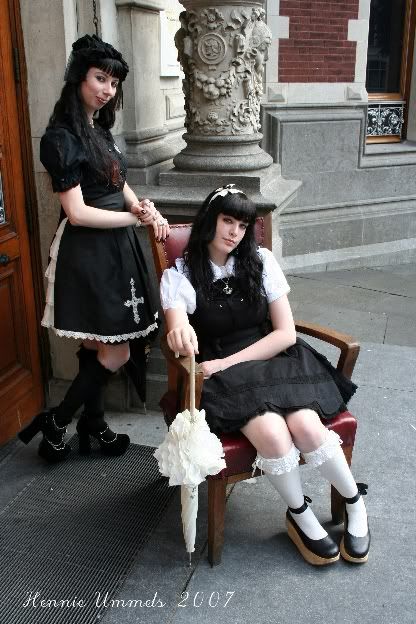 -xxx-