The weather was typically Scottish today, but that didn't stop us from having a kind-of sort-of picnic.


This is what the weather looked like outside, so we decided to go to
kvlt_kitty's flat instead. Besides, there was also some kind of hippy mountain biking fest going on in the Gardens and they had a godawful singer on an acoustic guitar. :S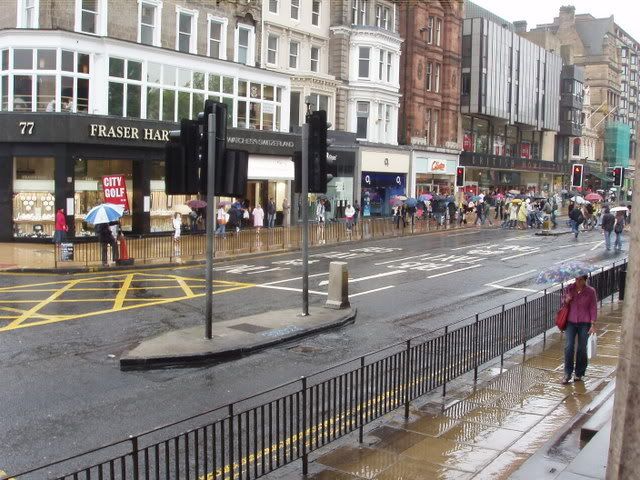 A rough guide to our food. It was tasty.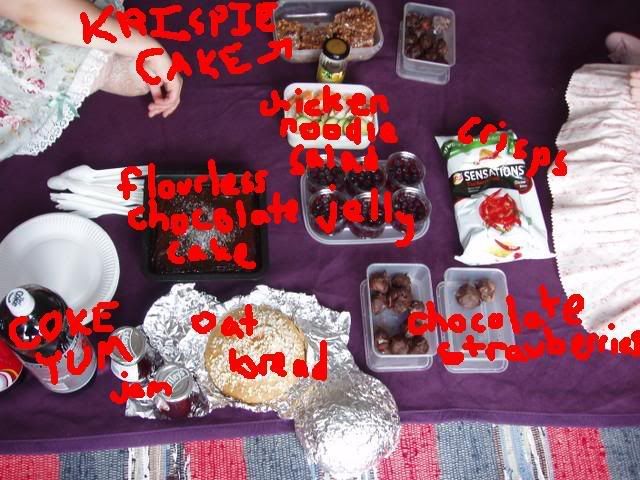 We were going to get a pic before chowing down, but I got to the krispie cake first.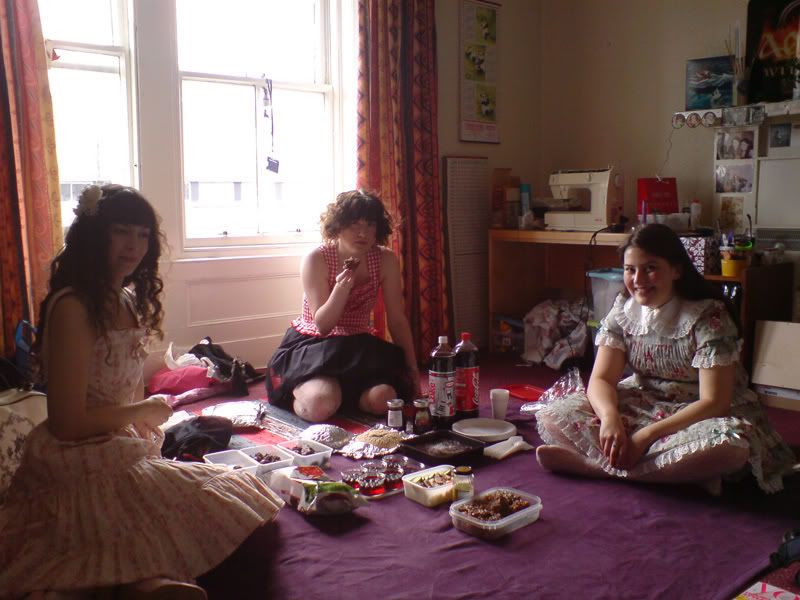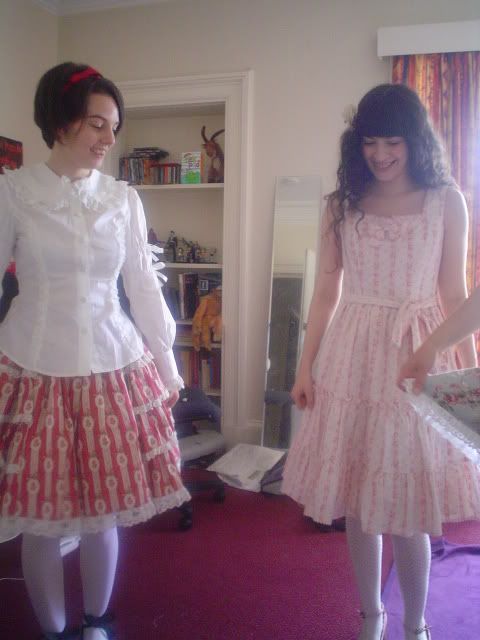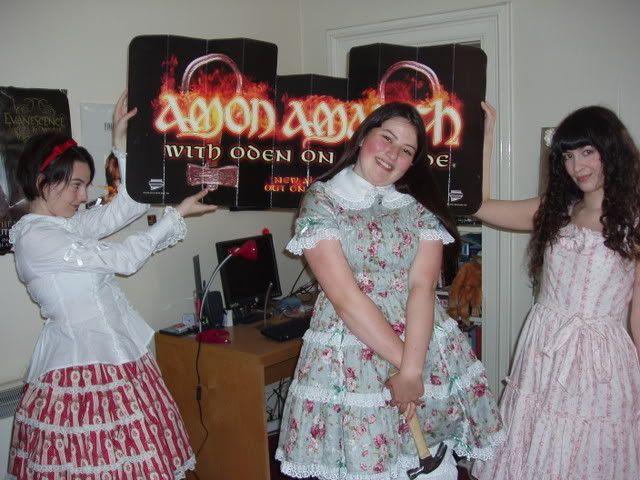 kvlt_kitty is a metal loli.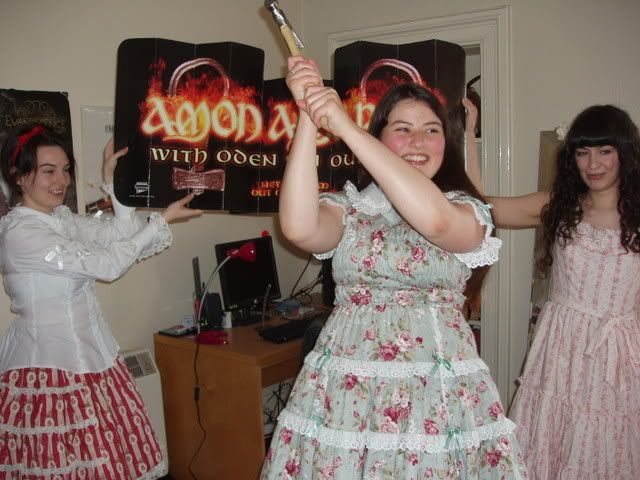 Fear her war hammer!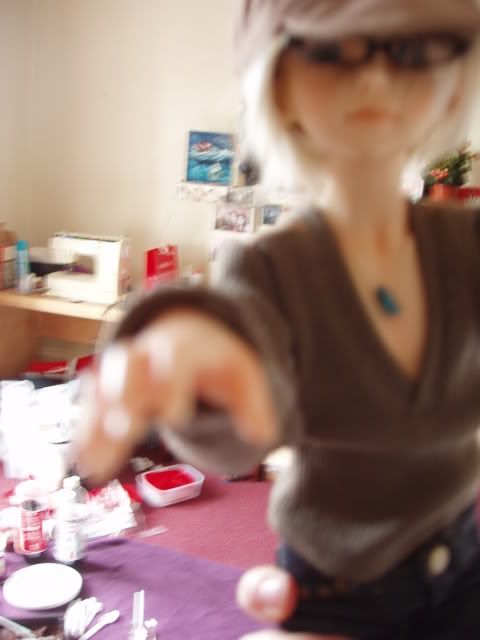 kvlt_kitty's doll LRB eats souls.

One day, I'll run off with LRB. Maybe not today, maybe not tomorrow. But some day.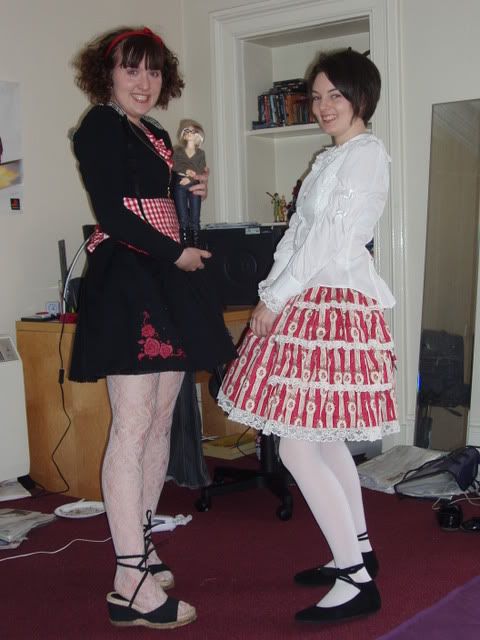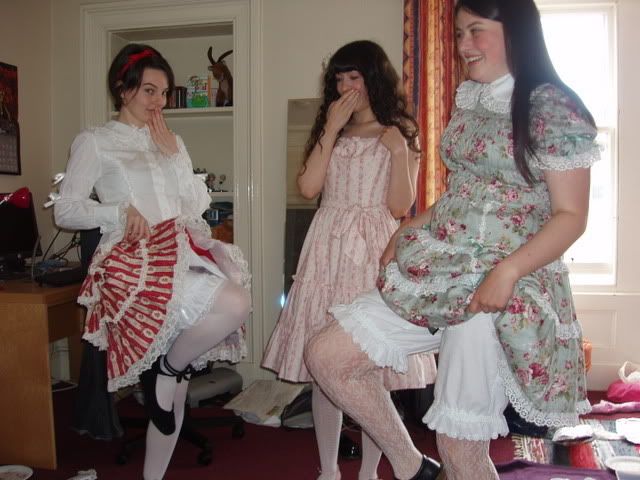 You didn't think you'd be able to get through this thread without seeing some bloomers, did you?

Obligatory shoe post.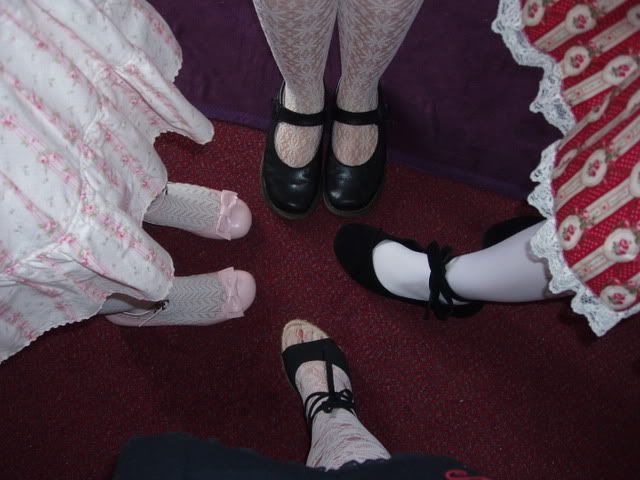 The weather finally brightened up a bit (a lot), so we went outside to take a couple of photos.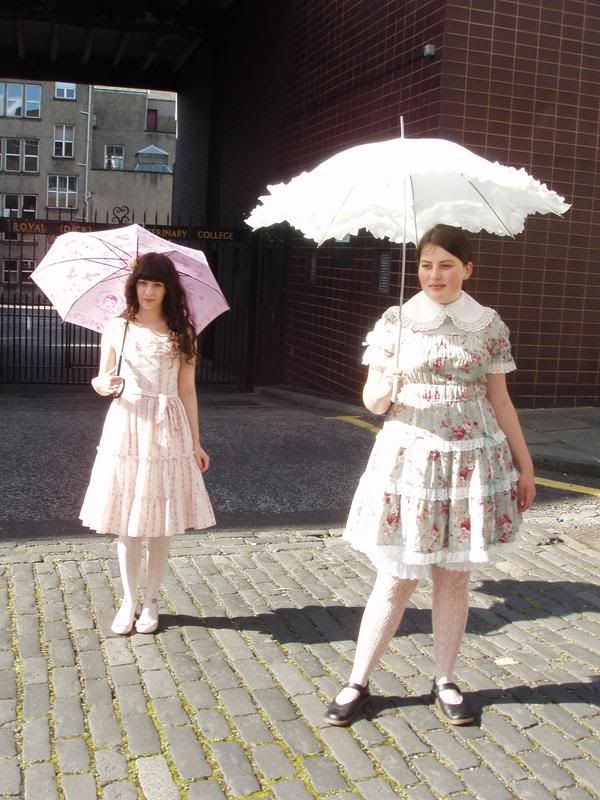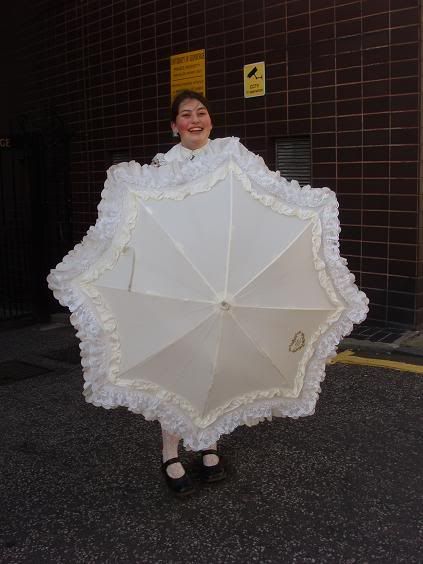 Yes, that's
kvlt_kitty hiding behind a parasol.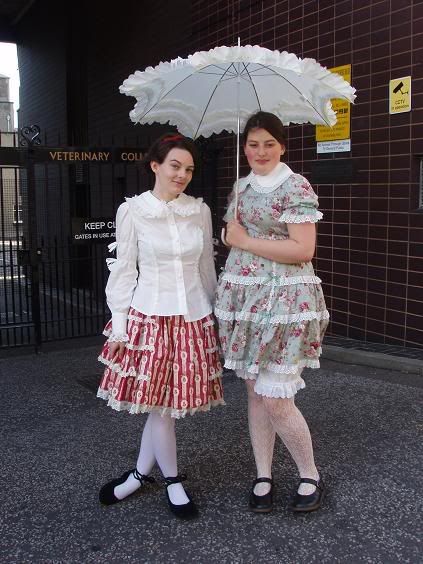 Dancing or something like it.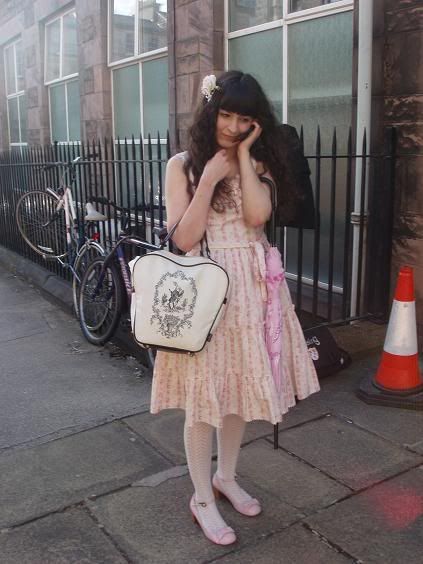 Lol,
a_solitary_soul uses her keitai. Cho Japanese-su desu.


kvlt_kitty was going to put the traffic cone on her head but decided it was a bit minging and so didn't. You just don't touch anything off the streets of Edinburgh without having a good immune system. :P



Parasols are so awesome.

We got a series of pictures in front of the different colored doors of the flats. Just for something vaguely arty.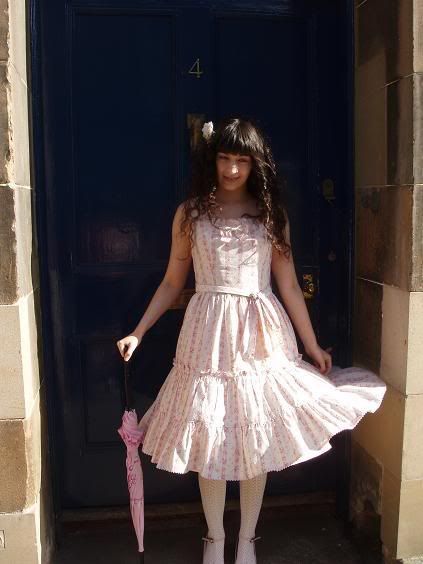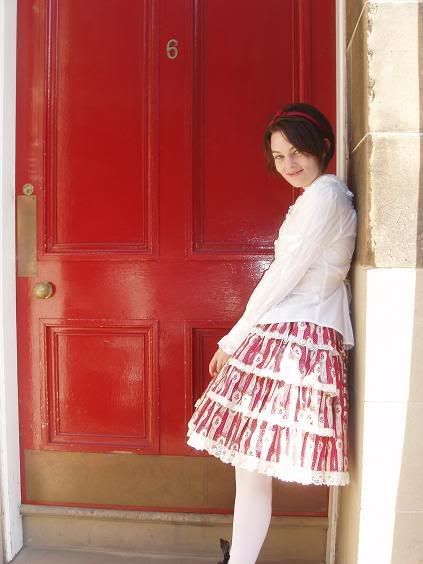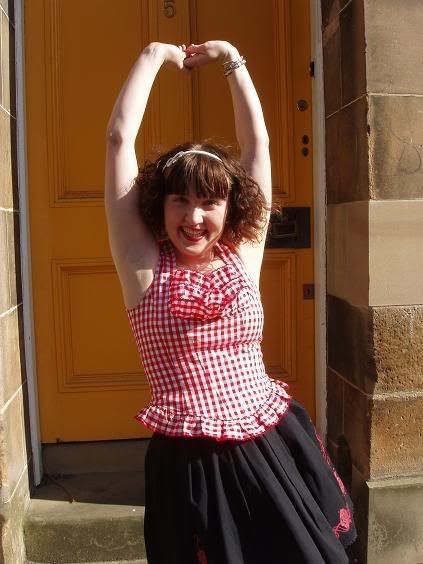 And here's a strange pose by me. D:

Here are some portrait shots for a couple of accessory and hair closeups.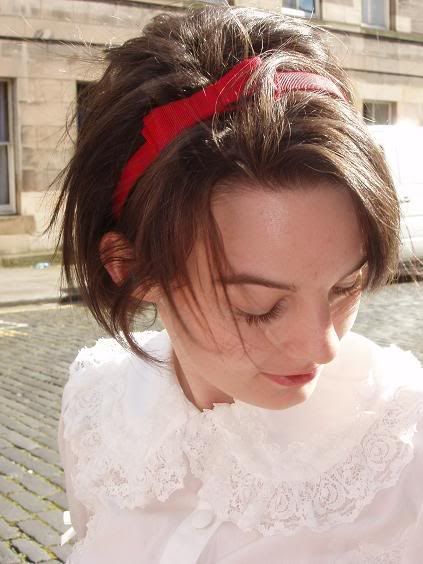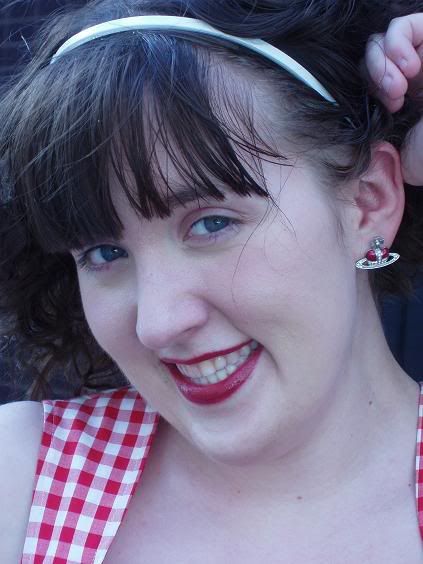 Haha, I look like a Texan housewife while pimping my new favorite earrings.


a_solitary_soul wanted this picture instead of the one we took outside. Pickyyyyyy~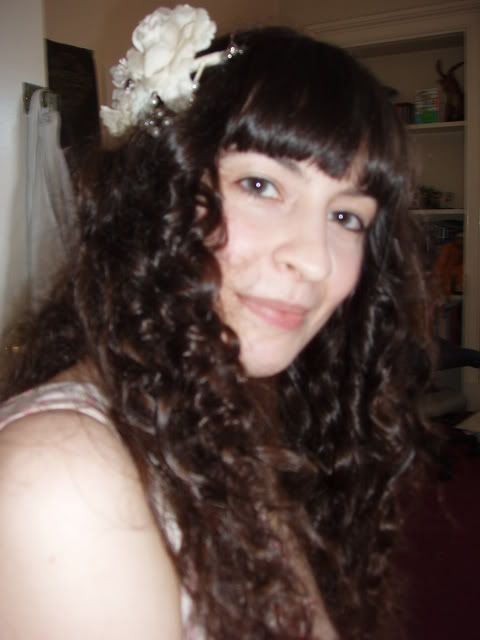 Hope you all enjoyed!

Outfit rundowns:


kvlt_kitty
OP: Innocent World
Shoes: DM
Parasol: BTSSB


a_solitary_soul
JSK: Beth
Shoes: Innocent World
Corsage: Victorian Maiden
Parasol: Anna Sui


skyblue_pink
Blouse: Meta
Skirt: Meta
Shoes: Office
Hairband: Somewhere on the high street


veilchenblau
Bustier: Jane Marple
Skirt: Meta
Hoodie: Beth
Hairband: Claire's!