My little sister came along to Japan carrying my OLD baby skirt. It`s been so long I BARELY even remember having it XD


I decided to take photos wearing it, though it`s REALLY hard to see detail on a black loli skirt indoors.


So there once was a princess that lived by herself.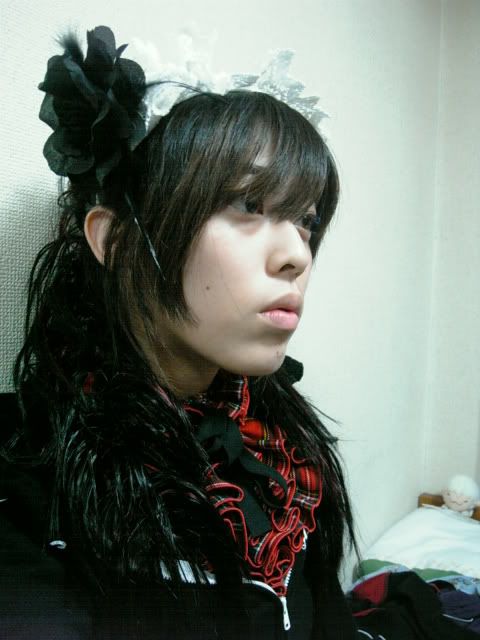 Her parents neglected her and she wasn`t a happy girl, so she never became the sweet princess she was meant to be.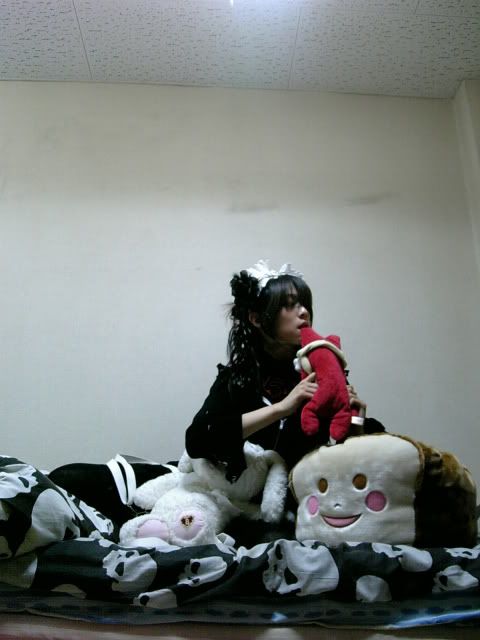 Her lonliness was to be taken care of by countless numbers of stuffed objects.
However, as they never talked to her, she was still a bit lonely, and developed a chewing habit.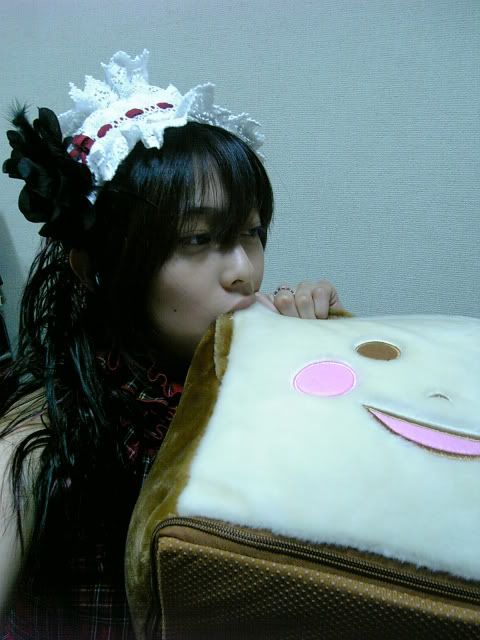 She slowly chewed through all the stuffed animals but her precious bunny, and had to move on over to the stool.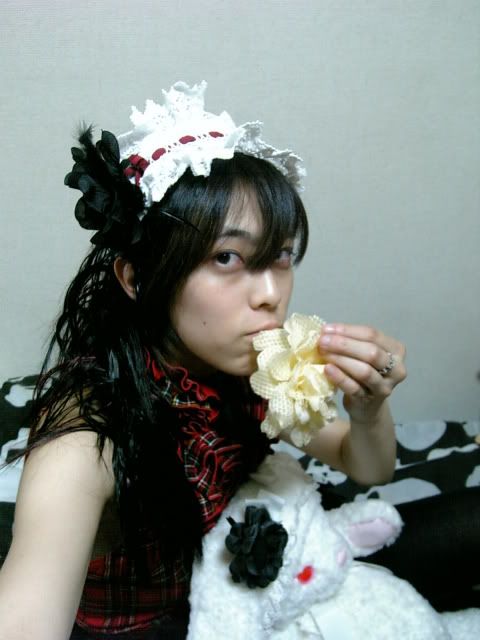 Eventually, she finished through the stool and was left to chew on flowers, and after those...she was never heard of from ever again :X (Because I couldn`t come up with a good finishing photo :X)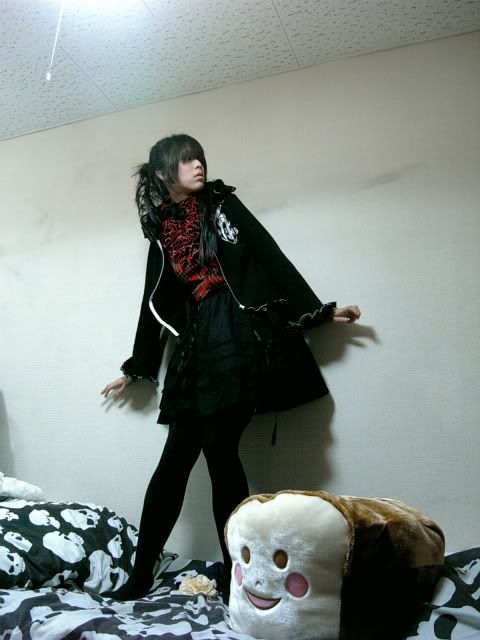 Outfit/Items rundown:
Skirt: Baby the Star Shines Bright
Top: Na+H
Hoodie: Putumayo
Bag: Baby the Stars Shine bright
Kachusha-Headdress: Selfmade, I think I`m going to sell it.
Socks: Mighty Soxer
Hair Extension: Pricilla Rope Wig
Corsages: Kinari+Black feathered from 100yen store @_@ , Bunny wearing a Claire`s hairpin
Big Bread stool: Swimmer
Red bear plushie: Fumofumo-san
A question:
The headdress was something I meant to finish a LONG time ago but never did till today.
At the moment I`m not planning on making any more of these.
I`m planning on selling it, how much would you be willing to pay? Note that it`s probably going to be a one-off item.
The total cost to make this was about *edit* 2500yen */edit*
Lace quality photo (Unfinished: has red ribbons on the end now X_X):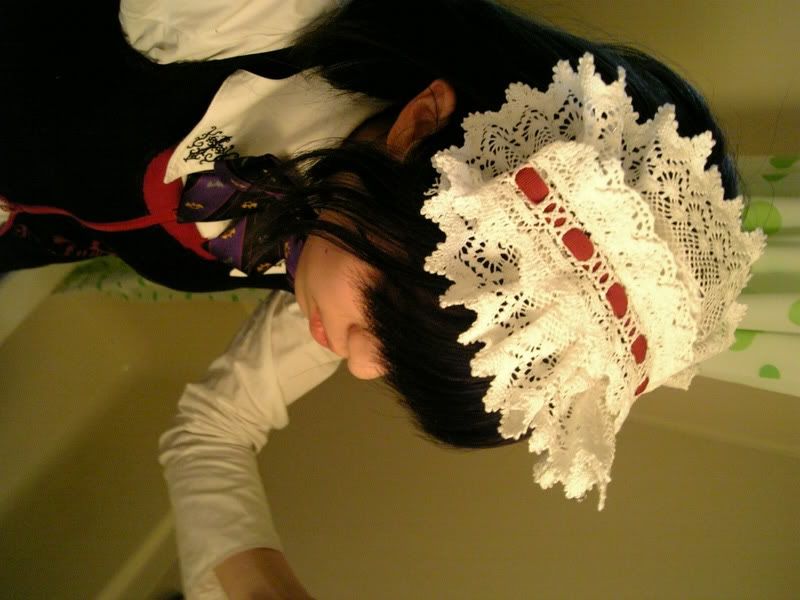 It is wire-based inside to prevent the headdress part from flopping.
You can switch the headband to a different color (it`s currently pink because I couldn`t find a white kachusha) of the same width easily.