-I used LJ seek and came up with nothing, so I figured I may as well ask. . .


++Does anyone know anything about the quality of Anna House shoes?++

They just put up some cute new styles and I want a pair!
But I want to know what I'm getting into (though you can't complain about the price)



A friend and I passed by Toys R Us on the way to the movies today (go see Ratatouille . . it was adorable) and we stoped in for a sec.

I found these: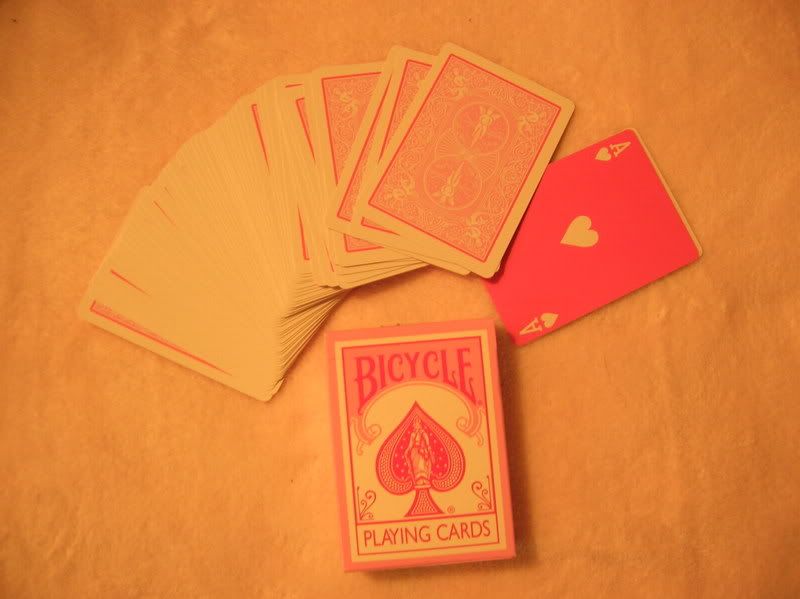 All pink ADORABLE playing cards! (they are not orange. . .it's just 1 am here. . so it's my lamp)
The backs have the traditional Bicycle pattern but in a delicate light pink. . while the faces of the cards are all bright pink! it's so cute!
I'm bringing these to my next meet up! Loli go-fish.
Speakign of meet ups. . . I know most of you are at metrocon if you are in Florida. . but I thought it might be fun to go on a little outing to Whitehall, the Flagler house. They have some adorable Rococo inspired rooms and they have a fantastic high tea!
I'm goign this monday around 1pm. . .so if anyone would like to meet me and a few friends there let me know!
(It's just 3 of us so far. . .and only me from
egl
so it's not a huge thing at all. I know you Loli's at Metro are having a blast!)
I have this tote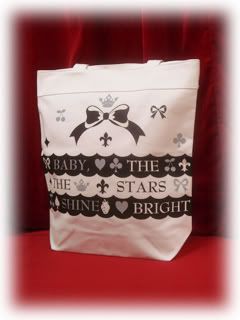 it has no tag on the inside with care instructions. . . and It needs washing!

What should I do? I was thinking of washing it by hand to make sure it didn't lose any of those cute little sparklies.


thank you
~Taicho