kvlt_kitty was sad about missing the last photo post we did, so
a_solitary_soul and I went out and got some pics with her today.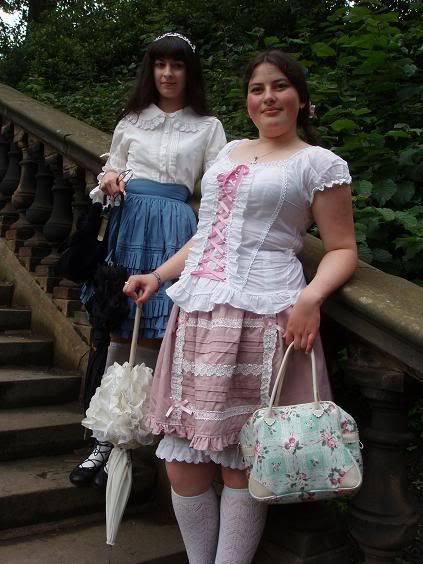 I think that's a monument to Robert Louis Stevenson even though it looks more like a grave, but either way, I told them to act like mopey teenage goths posing in a graveyard. I'm not sure they entirely got it down, though. :3



Skipping... and getting raised eyebrows from the people on the benches behind me. If we're going to be dressed like retarded Victorian children, we might as well act like it.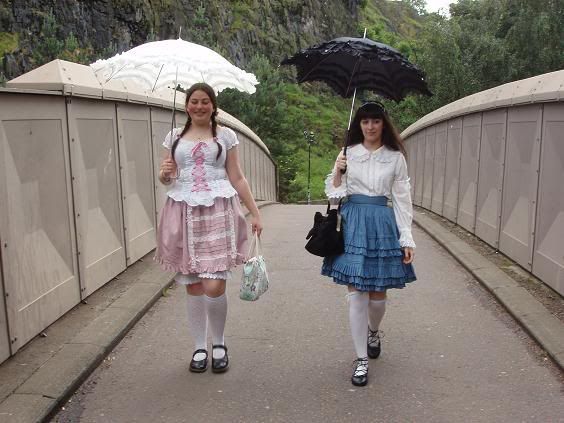 That bridge leads over to the Castle I think. Or the carpark at the base of Castle Mound. I've lived here for two years and still don't know where it goes.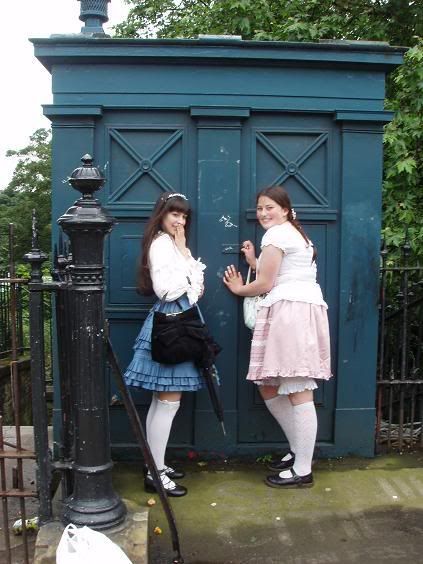 In front of an old police box, which is obviously the Tardis (shoutout to all you Dr. Who-litas).

Partial Outfit Rundowns-

a_solitary_soul
Blouse: Beth Victorian Maiden
Skirt: Juliette et Justine
Bag: Victorian Maiden


kvlt_kitty
Blouse: Off-brand (Logo)
Skirt: Innocent World
Hairbows: Innocent World
Bag: BTSSB

I didn't wear lolita today, but if you want to check out my outfit, it's in the Jane Marple community over here.