Yeah, yeah, I know. I just thought I should post because I've gotten something that I don't think anyone else got.


Now, most of the things I got were the usual so-so. Antique white bloomers (anyone interested in buying?), white pettipants, the black shirred OP (anyone wanna trade for red? not likely), aaand...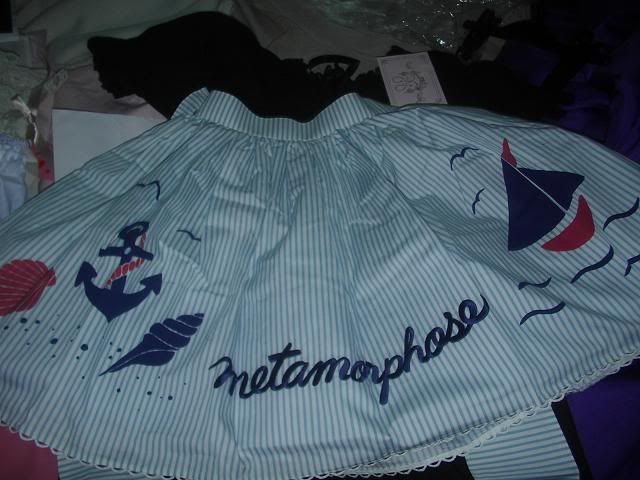 This little beauty! I didn't even know they made a skirt version of it! I was going to sell it, but I just love it SO much that I think I will have a tailor make it larger with the extra fabric from the back ties.
And, you all know I love sailor loli, so this is just so awesome for me. :D