Yes it has almost been a month, but better late than never, eh?
DISCLAIMER:
I was put in charge of making the photo post so all horrible WoW jokes are mine in their entirety. If any of the captions don't make sense, just tell yourself it is a pathetic computer game reference and pretend I said something about MOAR RACE or "kawaii desu ne?". Thanks.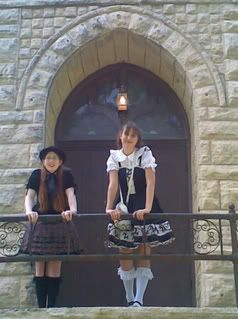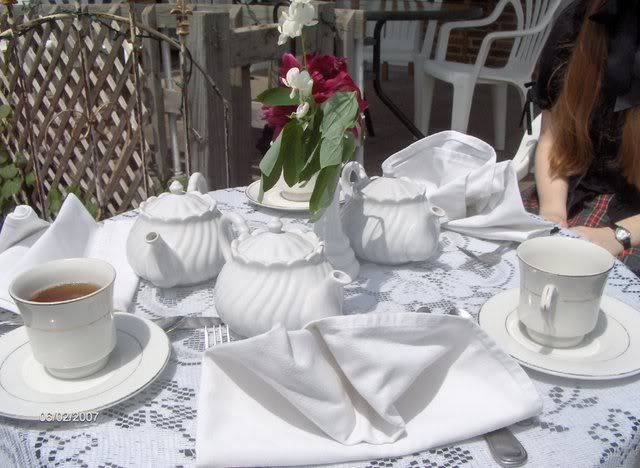 First off, some lunch at the Red Brick Tea House.
Some delicious tea and apricot wraps for the girls. A mushroom sandwich for David. Strawberry soup for desert. Delicious! Then we head down to the attached garden for some photos. Without the Fan plus Friends armband, David looks like a punk Jehovah's Witness.
No loli hairstyle for me, I am lazy.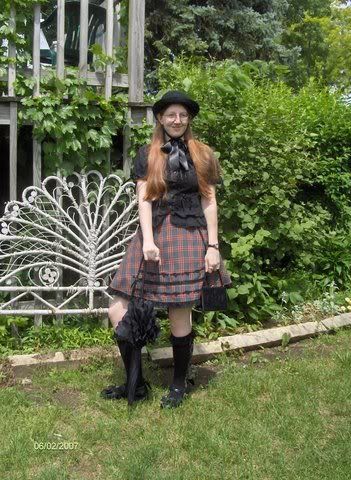 All seems fine in this place. For now.......
BUT WAIT! WHAT IS THAT IN YONDER VIEW?
Why the very fearsome DREAD GAZEBO!!!!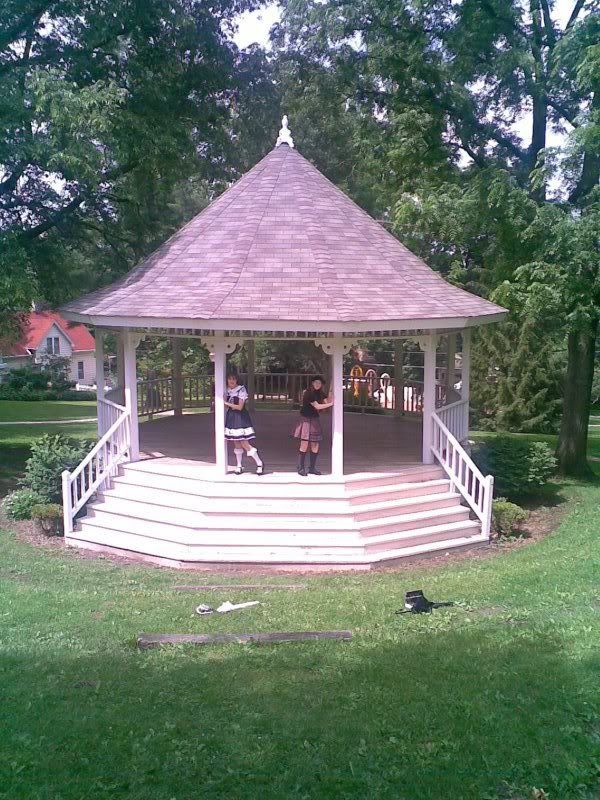 A few quick parasol jabs and stabs should quell this most fierce of Gazebos.
The gazebo remains undaunted. Next tactic. Some angst from my husband David. The gazebo stands, unfazed. After all, it IS a gazebo.
In the end, only the power of cute lolitas holding hands can quell this monstrosity.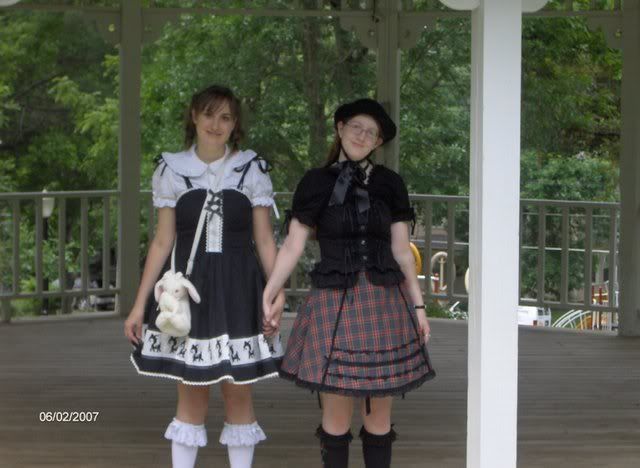 Having defeated the Dread Gazebo, we head back to the row of cute miscellaneous shops. One french themed store had a cat. None of us were pet classes, so we left her there.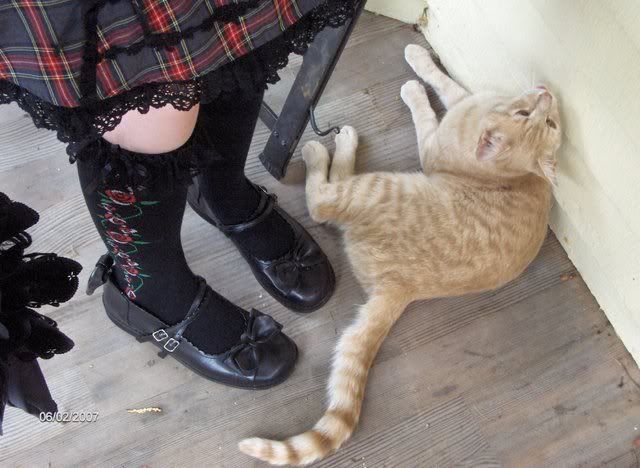 A little further down we find an odd sign, advertising (World of) Floorcraft and a strangely familiar person with a yellow exclamation point over her head....
She thanks us for slaying the Dread Gazebo and rewards us for our heroic deed. Celebrations are in order, so
jmrose19
celebrates with a lovely victory pose.... or not.
Ah, much better. So ladylike!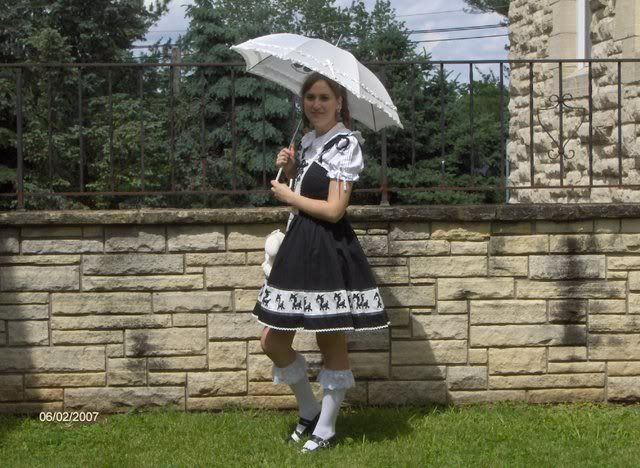 Then we check our awesome new footwear. Apparently we all wear leather.
One more picture before calling it a day........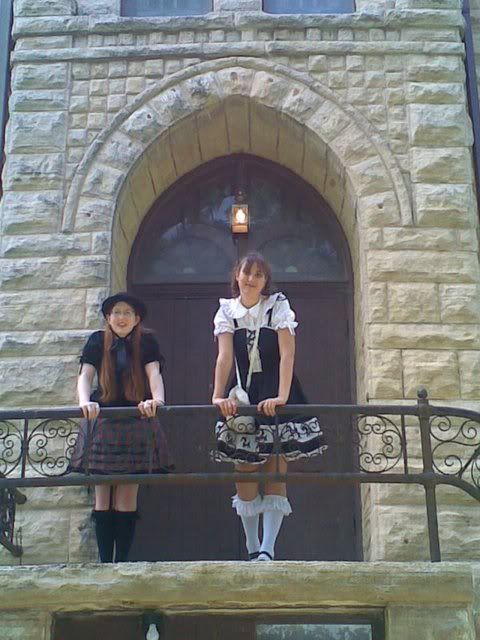 Outfit Rundown:
Me (
kero_chan42
)
Shirt: BTSSB
Hat: Innocent World
Skirt: Innocent World
Socks:Metamorphose
Shoes: AP replicas
Parasol: BTSSB
Purse: Metamorphose
Bloomers: BTSSB
Jenna (
jmrose19
)
Shirt: Metamorphose
JSK: HeartE
Socks: Metamorphose
Shoes: borrowing my BTSSB (same shoe size, ftw!)
Purse: BTSSB Bunny pouchette
Parasol: Metamorphose
David (no LJ, what a loser)
Random dress pants, Prada, Calvin Klein, and Fan plus Friend tie and armband
Thanks for partying with us. Bye!