So I've seen a lot of unlucky stories around Meta's lucky packs this time around. It had me pretty scared, because I'd gone nuts and ordered 3 packs. When I opened my packs today...



...I was pleasantly surprised. All of the packs were good, and the presence of camo print was not in sight. XD (don't get me wrong... I'm actually one of the people that likes it... I just wasn't wanting any in my packs. :P)

Here's what I got! (Please excuse large unedited crappy phone pictures...)

Lucky Pack #1:

The red gingham dress...
A pair of white bloomers...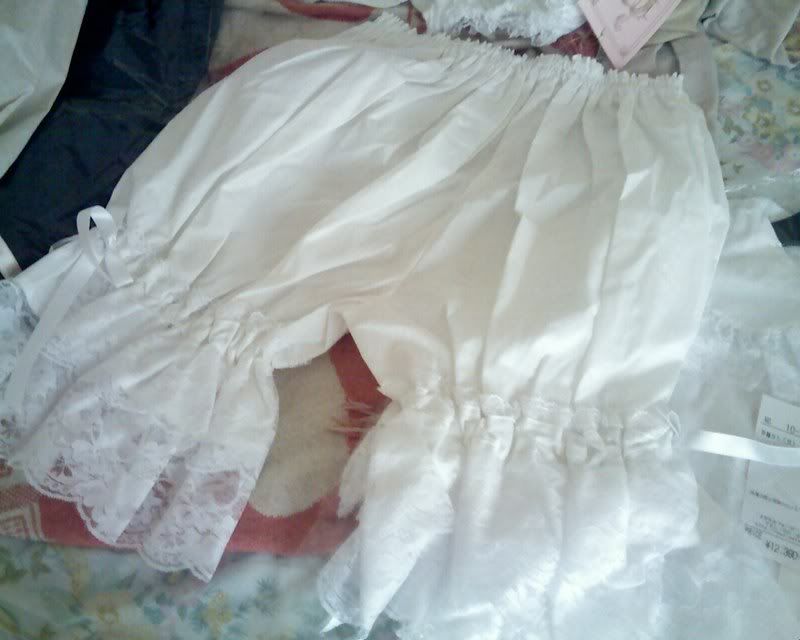 And a white blouse. (The one I was hoping to get!)
Lucky Pack #2 (the black one):
The black and white OP... (I'm kinda "meh" on this one, but I don't dislike it.)
Black bloomers...
And the black skirt. (Yay!)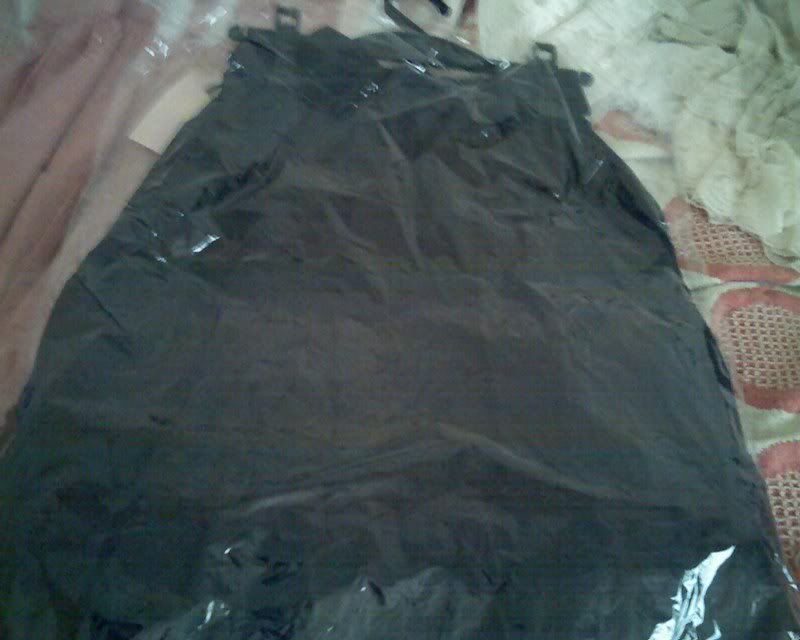 Lucky Pack #3:
White pettipants... (I already have a pair from way back that came with my sailor skirt, so I'm not sure if I'll keep these...)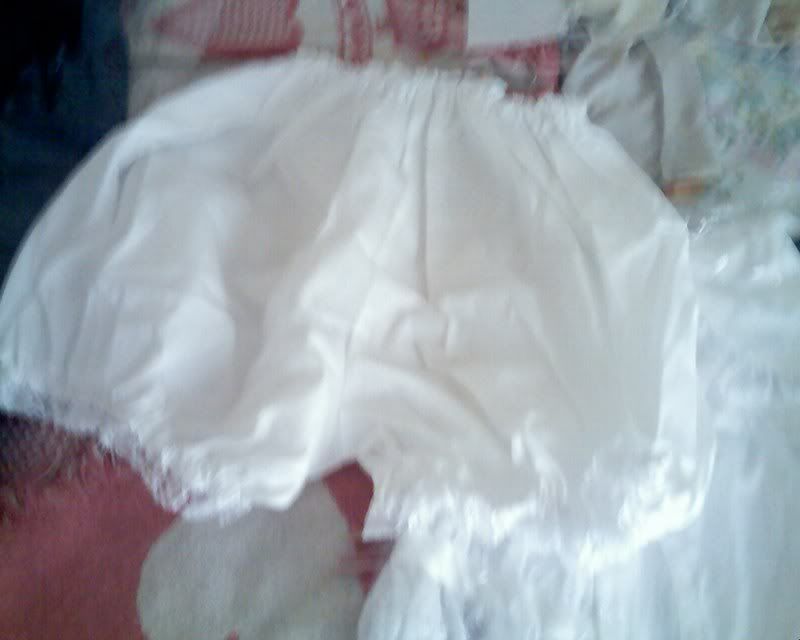 Mocha bloomers... (Holy crap, I hit the bloomer jackpot here!)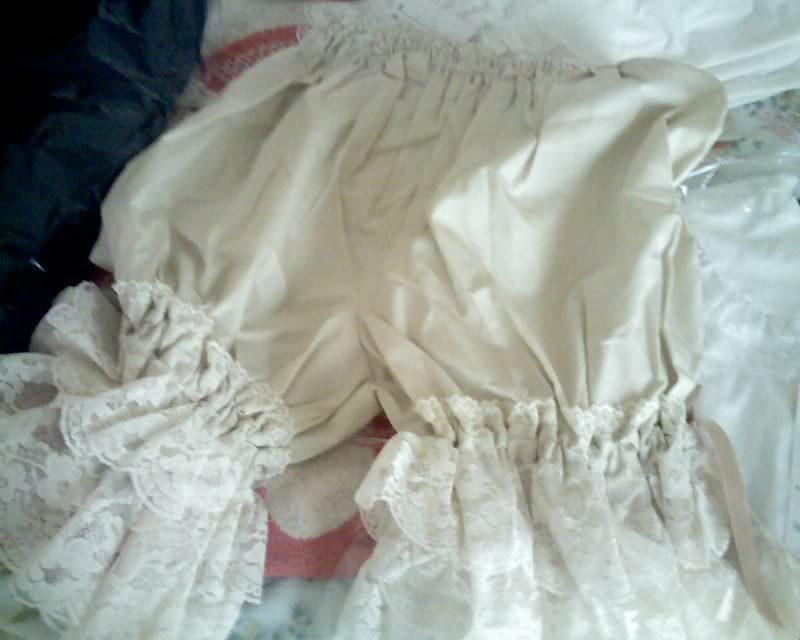 An off-white jacket/top...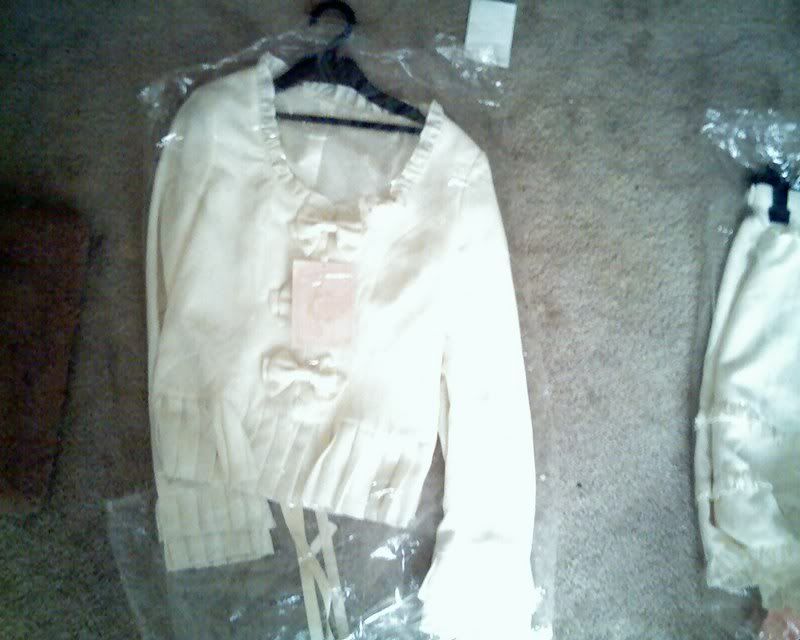 ...and a matching skirt!
The skirt and shirt are SOOOOO cute together that I had to take a picture trying them on!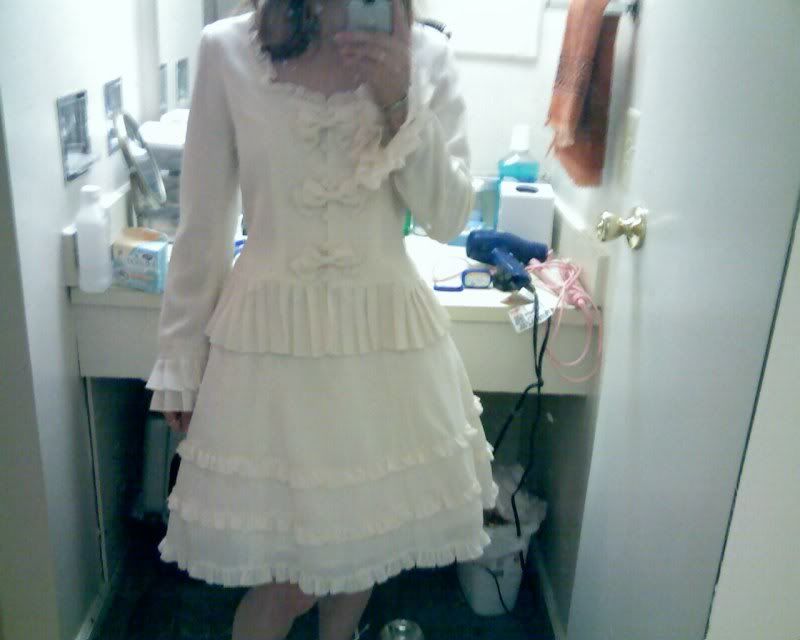 (Ugghhh... messy bathroom XD)
And of course, when I ran to get my camera, I came back to see one of my cats, Muffin, laying in a pile of my bloomers...
She just looked up at me with this happy look on her face like, "Hiiiiii! These are soooo soft and comfy!" I love my kitties. >^^<
But yeah. I'm not sure what I'm going to do with all of the clothes yet, whether or not I'll sell/trade some of them away or just keep them. I guess I'll see! ^^