Ok, so I love this JSK from Baby and I'm trying to see if I can fit in into my budget but I cant seem to find the link for it on the Baby site anymore. So does anyone have the link or own this JSK and remember what they paid for it??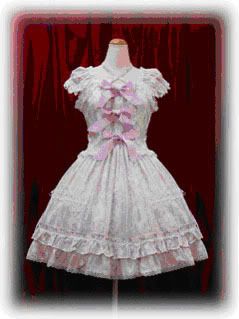 Sorry for the crappy picture its the best one I could find.

**EDIT**
I forgot to mention that my brother is in Japan and is going to check the stores for this JSK and I want to let him know if I can afford to buy it or not.