I made some hair bows the other day. I really like them because they're cute and not too over-the-top. I have some free time tomorrow and I was wondering if anybody thinks they're worth selling (I was thinking around $8 a pair). I think they're cute, but if they're bad
please tell me.
I won't be sad. I'll just practice more.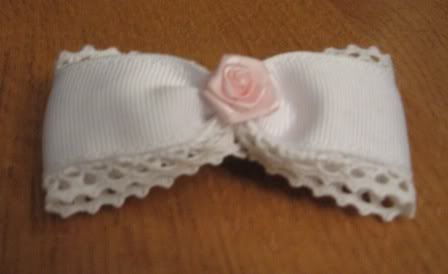 I didn't take a picture of them in my hair because it's not cute this time of the night.
I have roses and ribbons in the colors black, white, and pink. The pink matches BtSSB pink very well.
Thanks for looking, and if I put this in the wrong comm, just let me know ^_^