Hey all, I'm plucking up all my courage for this..

I just got the dress today, I designed it myself and had it made by the lady of www.silversark.com/sales

Didn't get here when promised but came with cute maching headbow! and it's really well made and well priced.. anyway.. onto pics..


Me and my friend went to see Captivity which by the way.. is an aweful movie.. so random mirror pic! [and should explain all the background posters]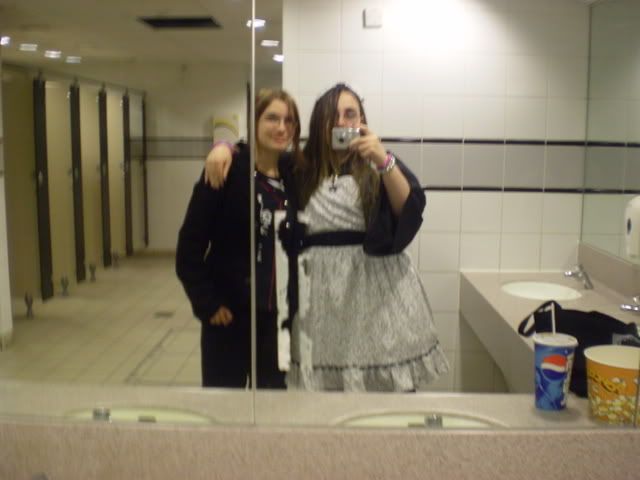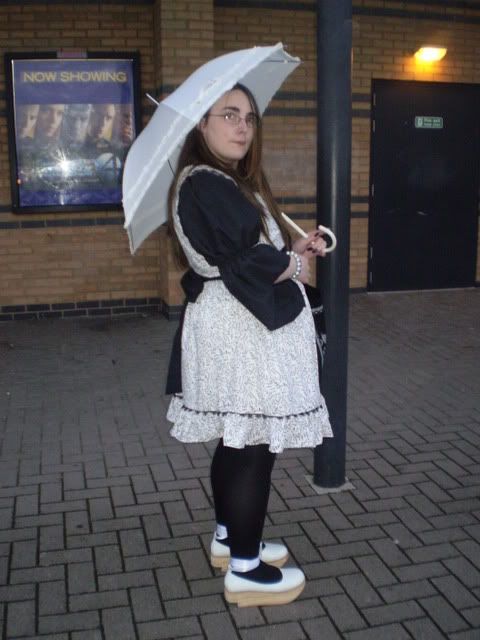 and I KNOW I need to do something with my hair.. but it was a spur of the moment meet up so no time to curl it..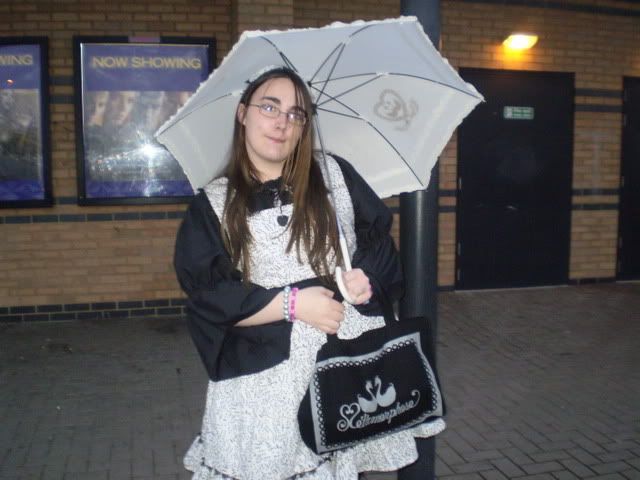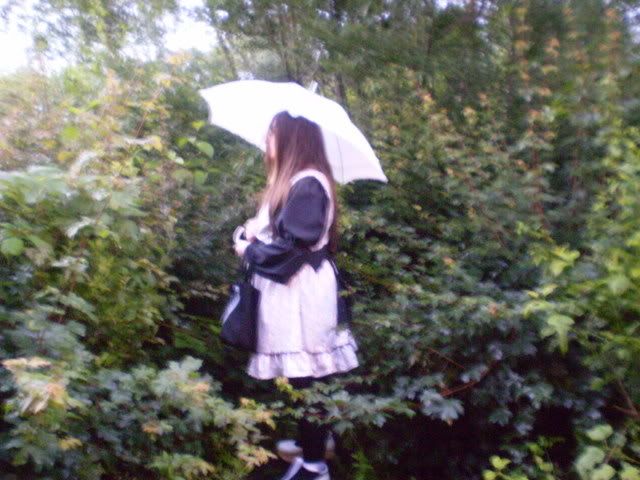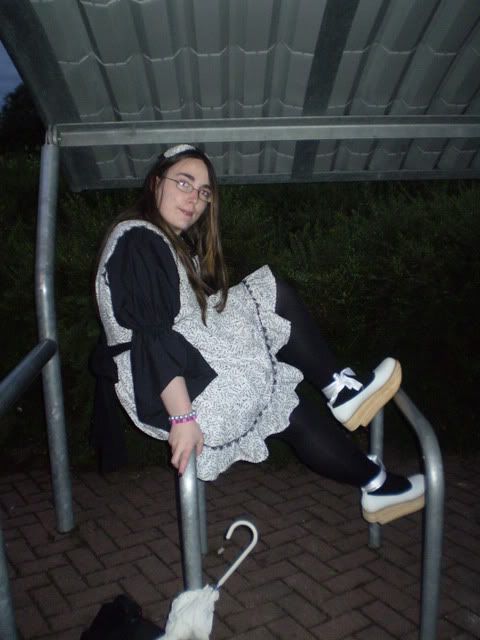 Shoes: Linglam
Tights: ?
Necklace: Refuse to Be Usual
Dress: Designed by me made by silversark
Sadly you can't tell on the pic but... the print is little black music notes.
Blouse: Indust Kitties [if I'm wrong pelase correct me!]
Bag: Meta
Parasol: Meta