Hello! Just here to ask a wee question!

As you guys know, half of the world is enjoying summer right now, and my particular part of this world is INSANELY sunny and hot, so i was wondering, are straw hats loli?


I make hats as a hobby and one of my dreams is to be a milliner, and for this season i made two straw sunhats/sun bonnets, but I's afraid they would look silly with my loli dress, cos i've almost never seen any loli coordinates with a straw hat (except during that time a few years ago with mini hats were all the rage, and some country lolitas had tiny straw hats).
Here are the pictures:
The Sophie
The Henriette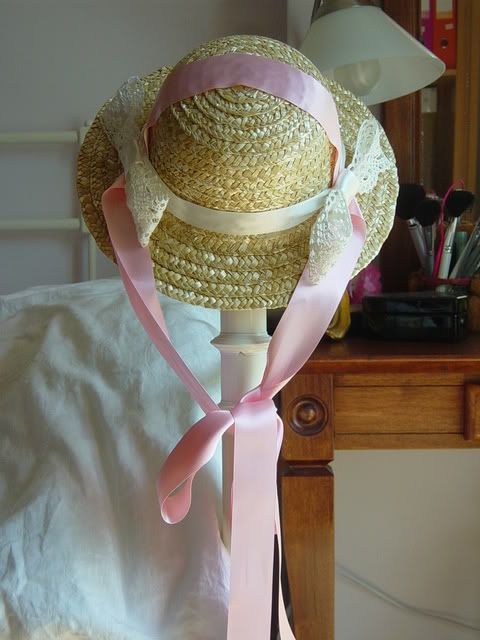 The Henriette hat has neck ribbons and when tied under the chin the brim folds down. I think these hats would go well with country lolita but would it work with sweet lolita as well? Or would I just look stupid and mismatched?
Comments please!
EDIT: It seems many of you ladies love the Sopie hat, so, just out of curiosity's sake, would any of you consider buying it if I made more? I would price it about 20 - 25 USD (without shipping, but....hats are bulky items and might come up to some ridiculous figure) because the materials, frankly, are really expensive cos I despise the use of cheap polyester ribbons, and I used satin sewn into a sash and the roses are satin and organza. In fact, the decorations cost more than the hat alone (especially for the Henriette hat. the lace alone cost me $12 per yard grrr). You can even choose the colors of the ribbon and the roses to match your outfits.