the recent load of art posts were motivating :D
don't have a scanner right now, so please pardon the digital camera shots.
some sketches from today-
progression from loli pants to loli overalls. . ?
pirate x ero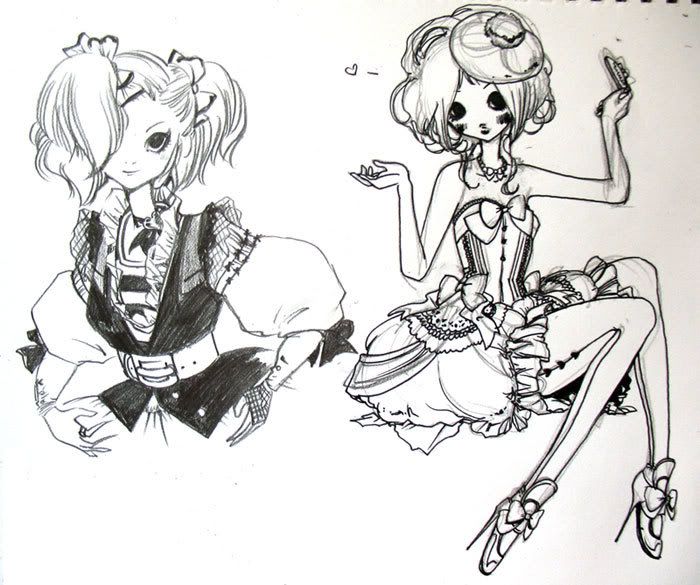 guro
sketch-fart for a skirt possibly to be made (to match an alice and hearts hoodie)
thanks for clicking~
EDIT: instead of bloating comment count, going to thank everyone for their kind comments here.
so yeah. thank you! XD