My sister and her friends were going to an expo this weekend and wanted to dress up. I basically let them at my wardrobe (unsupervised XD) to see what kind of coordinations they would come up with.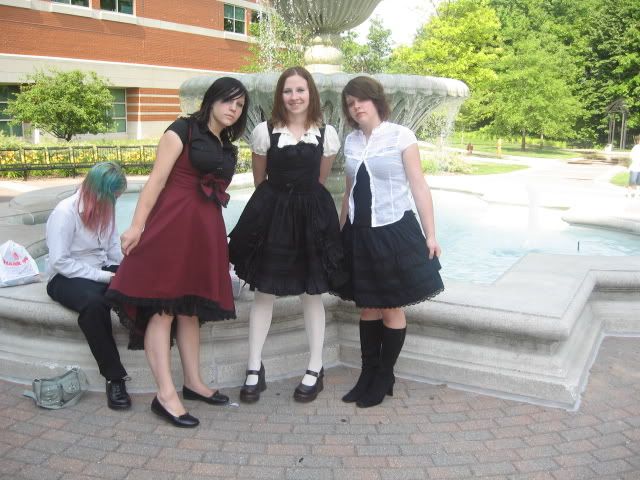 I don't think its that bad for their first try.
Oh, and I was looking through some ohayocon galleries and found this picture of me that I thought I'd share.