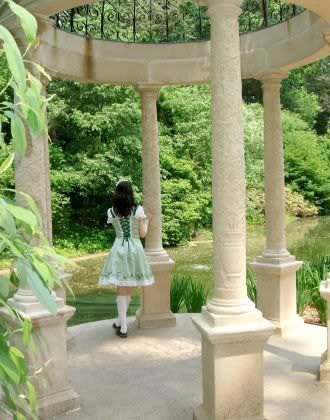 I am organizing another meetup at Longwood Gardens this summer. The date is July 14th. We will be meeting at 12 pm and leaving at 5 pm.

http://www.longwoodgardens.org/

The gardens are big, and we will proubly be walking quite a bit, so wear comfortable shoes. It's very sunny and hot, so parasols or sunscreen would be a good idea. This is the one meetup you might want to forgo that blouse (HORROR!!)
Bring enough money, admission is $14, and like all museum type places, food is expensive (but good). There is also a cute gift store.

I'm going to try to get Jorden to come and take pictures again, it really depends on her schedual though. Keep your fingers crossed.