I don't recall having posted my red dress here, when it was finished in April, and I have just recently managed to finish another skirt, as well as a part of an underbust JSK. Now that I'm no longer the only person covering a job that takes 3 people to decently manage, and my new coworkers have settled in, I actually have time again to sew. Hopefully there will be more posts from me like this to come.

I will warn you now. IMAGE HEAVY (A little over 20 pictures of Red Dress, Skirt, and WiP Underbust Dress).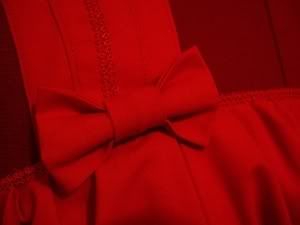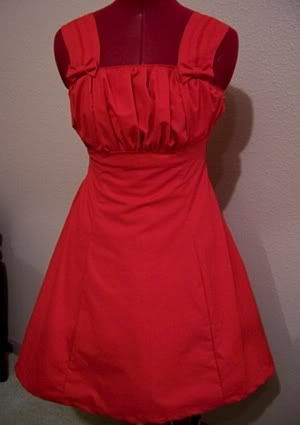 See Picture of this being worn with same petti to note that this is not full poof potential.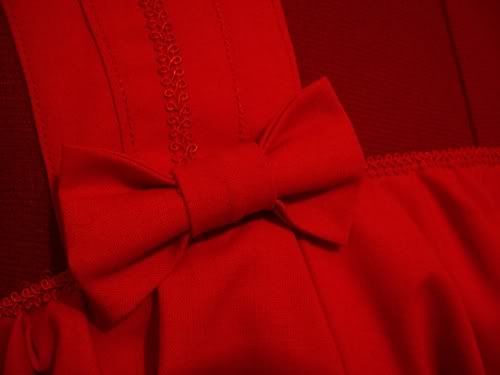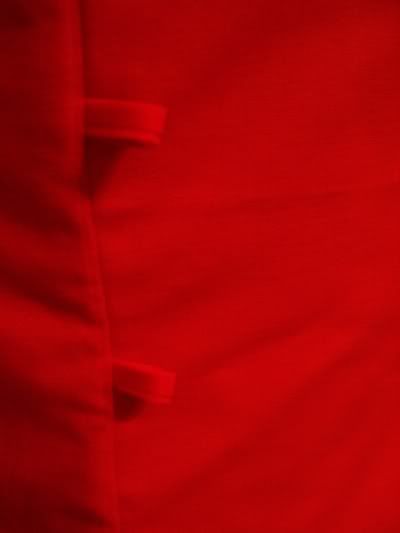 Loops on the back for lacing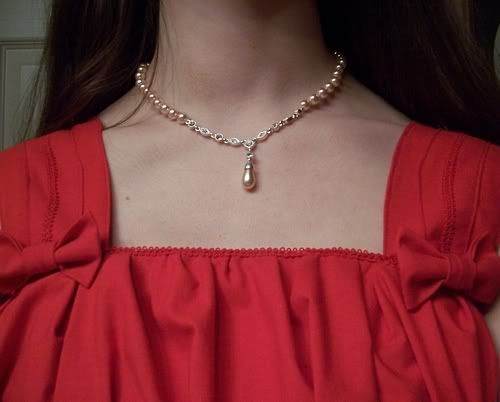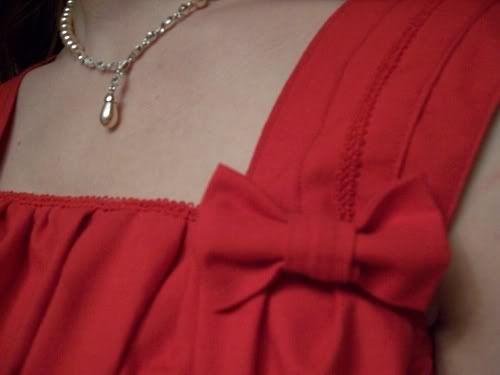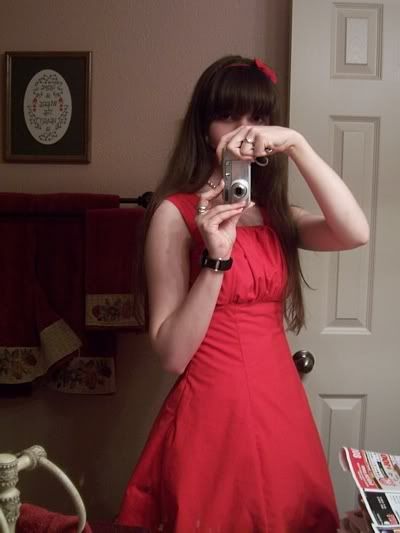 With Petticoat, at the end of a day which entailed attending my Furry Monster's Training Class Graduation Ceremony at work, hence wrinkling and lack of blouse.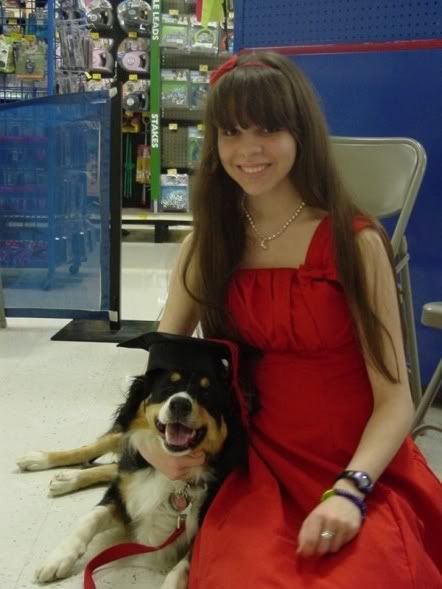 Without Petticoat, at aforementioned "Graduation Ceremony" with my dear Kali Faye.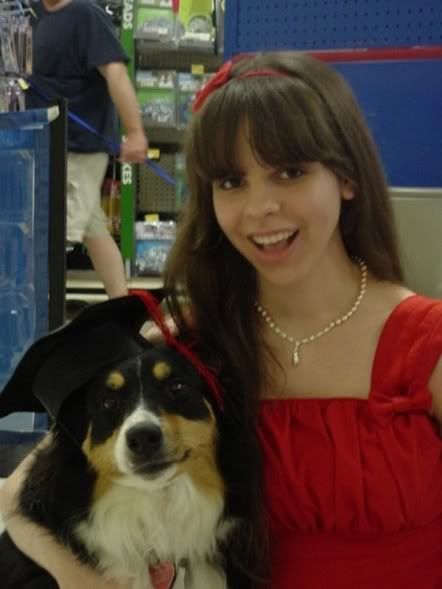 Caught with my mouth open, while telling Kali to look at the camera.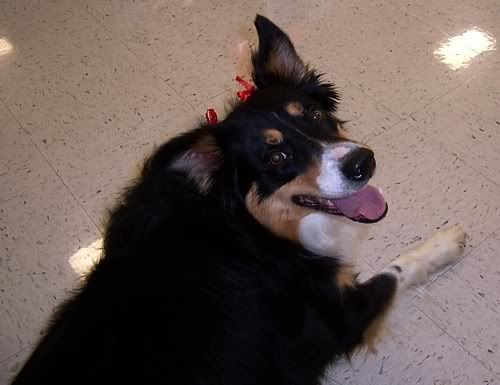 This pictures is included because I can. Taken before her class started, after I put her through the torture of taking her back to The Salon (where I spend 20-30 hours of my week, up to my neck in wet dog) and digging through my drawer of bows so she and I could match.

Specifics on The Red Dress:
Fully Lined
Fully Serged
Invisible Zipper (through two layers of fabric,the idea of which I am no longer fond of)
Bows have pin-backs so they can be taken off
Layer of lightweight interfacing between the hand-gathered outer layer of the bust, and the lining
Fabric loops down back for lacing

-----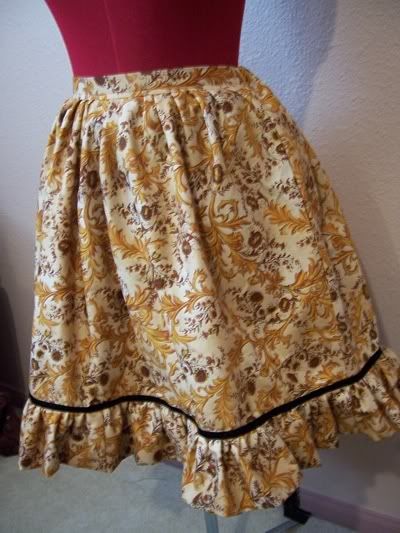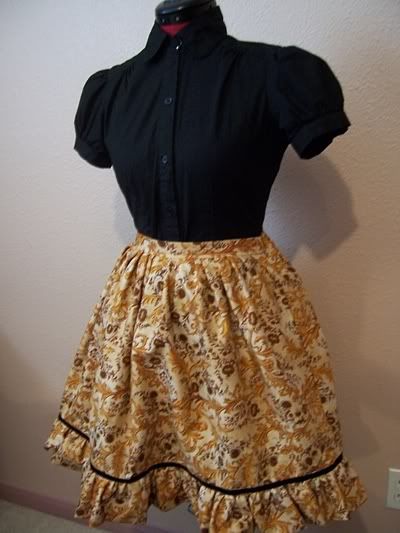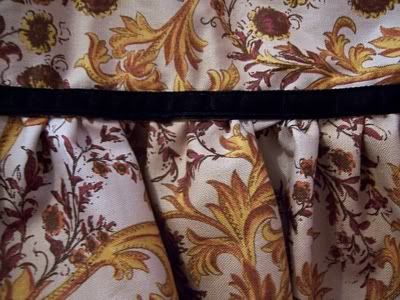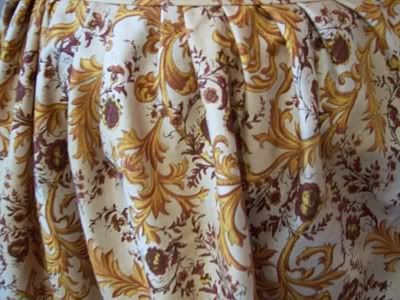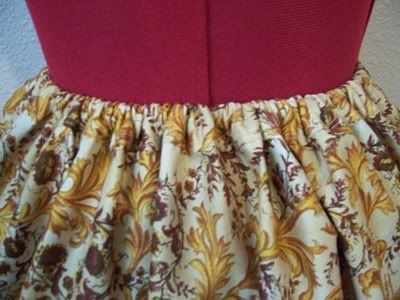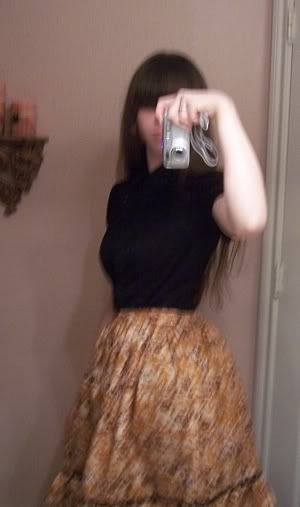 Crappy, blurry shot of it being worn.

All images shown with skirt over a relatively lightweight petticoat (made for more classical/princess lines-- I will be making a more full petticoat later).

Specifics on the Gold Scroll Skirt:
Fully Serged
Half Elasticized Waist (No Zipper!)
All Hand Gathered
Black Velvet Ribbon Trim
Interfacing in Front Half of Waist Band

-----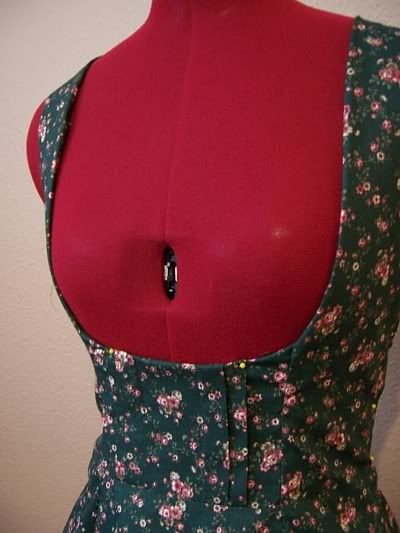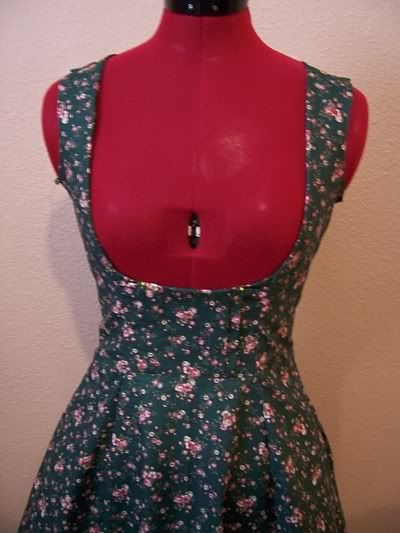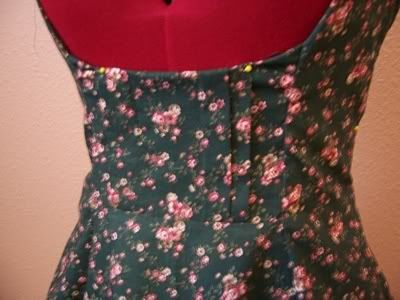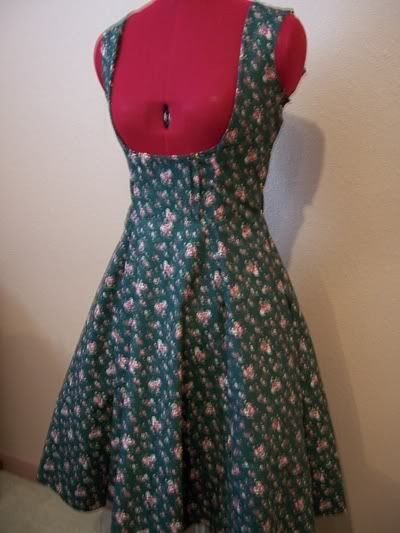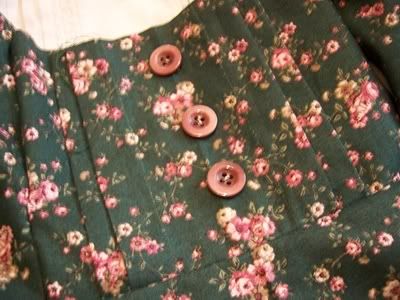 Intended button detail, and a better glimpse of the pintucks.

Current Status:
Outer layer 70% sewn & serged
Lining cut, ready to be sewn & serged
Buttons not yet attached to front panel
Need to buy zipper
Need to make fabric loops
Thin ivory cotton lace found and pulled from the dark depths of my lace stash, ready to be attached to bottom hem once dress is hemmed

INTENDED Specifics of the Green Floral Underbust JSK:
Fully Serged
Fully Lined
Invisible Zipper
Fabric Loops Down the Back for Lacing.