I got sucked in ;_; Warning, large pictures may crush your computer.


This was my first semi-lolita dress. The skirt is actually bigger, it's just bunched up underneath. Made of cotton/linen blend and georgette lining, vintage cotton lace. I had to attach the lining by hand -_-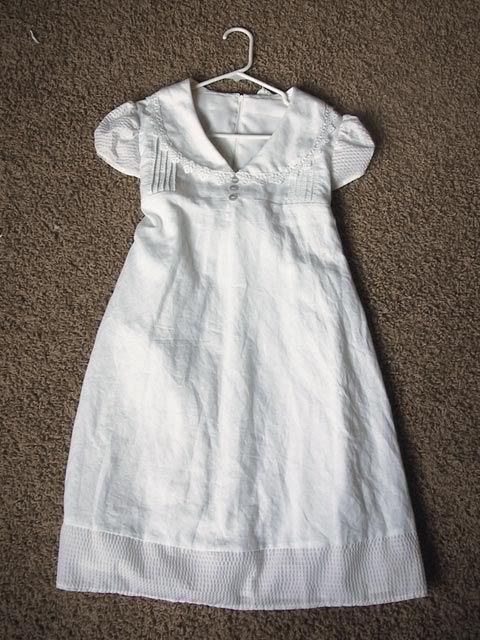 Princess parasol JSK. I finished this one about a week ago and it has a matching hairpiece.





Silk tartan jumper. This is made of a beautiful tartan silk dupioni fabric emboidered with black flowers. I wish I had a close-up of the pattern! The silk is stiff enough that you don't even need a petti, really.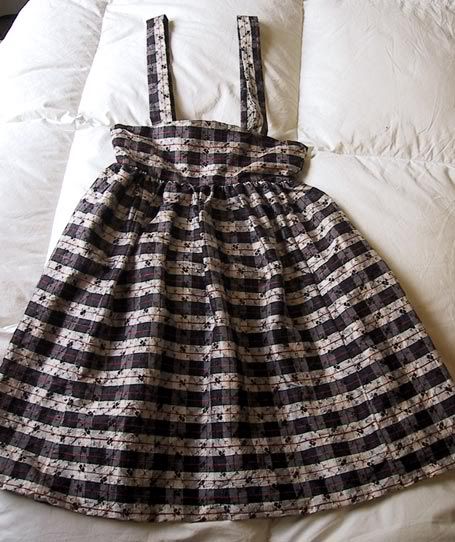 Cotton floral high-waisted skirt w/detachable bow.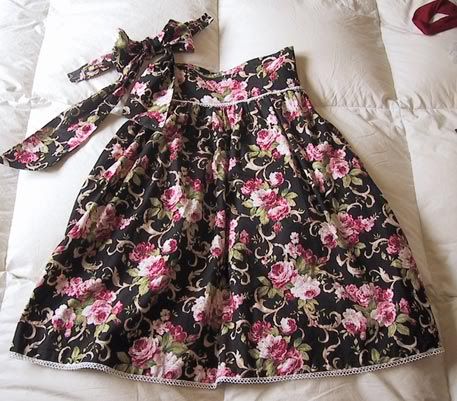 Silk vest with velvet buttons and corsetted back.





Zara Woman blouse bought second hand. Short sleeve blouse by me - the Swiss lace on this is soooo pretty ;_; I really need to make a black one too.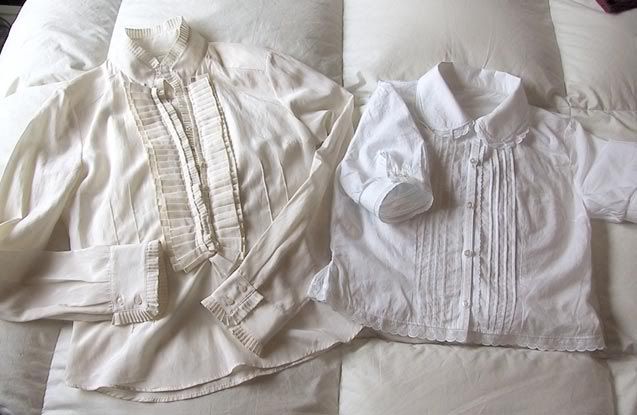 Uh, not so poofy petticoat - I'm making a poofier one right now. Non brand black vine socks & plain white socks.





White wedge shoes by Bamboo. Black shoes bought for $5 (!). Customized Bamboo boots. I have a pair of red shoes and black mary janes on the way :)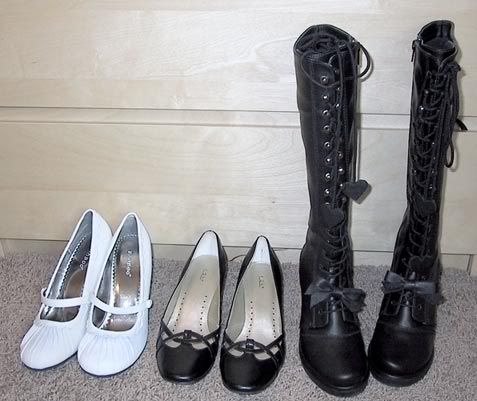 My jewelry <3 Some of these pieces are vintage (my fave is the rose ring)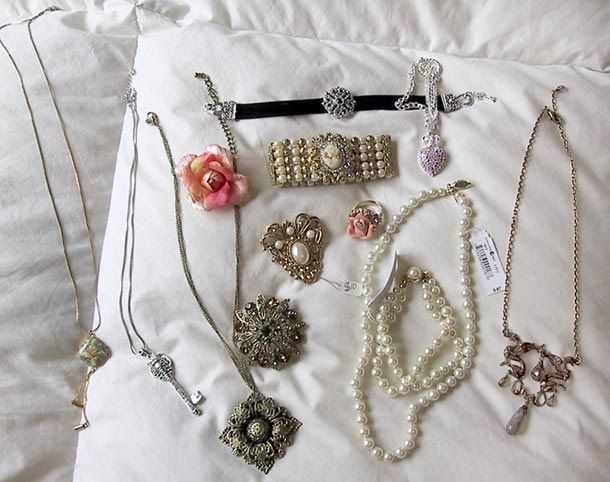 That's it. I hope I have more to show soon enough. Thanks for looking!