I just spent a good hour on the Wayback Machine snooping into old photos of brand. There was some cute stuff and I got an idea of the evolution of egl fashion. And boy howdy did I find me some hideous gems. I saved my favorites.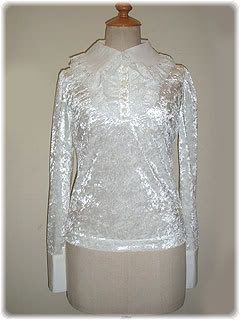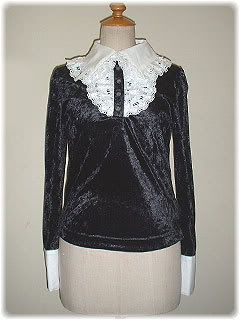 2002 was Baby's year of velvet cutsews. Sexy.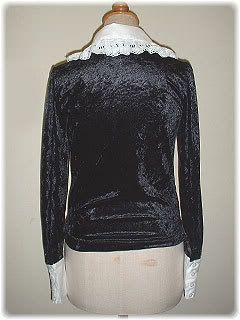 Cheap Velvet-licious. Yum!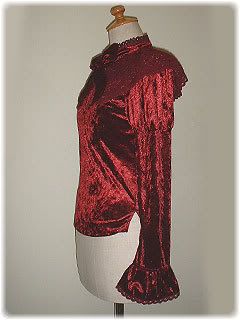 Oh and more than one style cutsew? Be still my beating heart!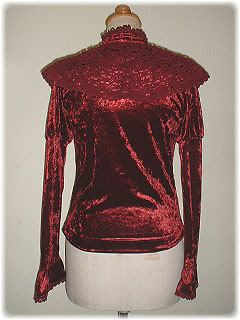 I think everybody needs a velvet cutsew.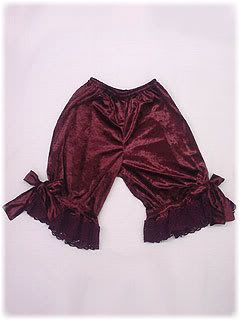 Hold on! You're going to need some bloomers to match that!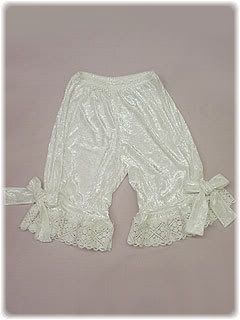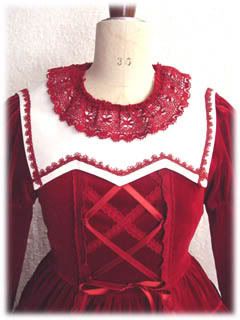 2003 they decided to go for a more hideous collar look.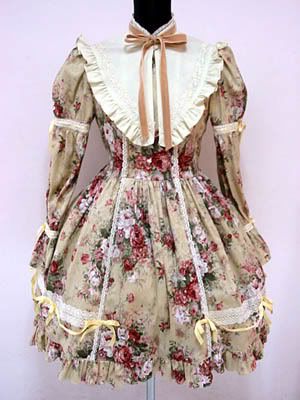 Same year Angelic Pretty decided to meet Baby's ugly collar and raise them some mismatched ribbons.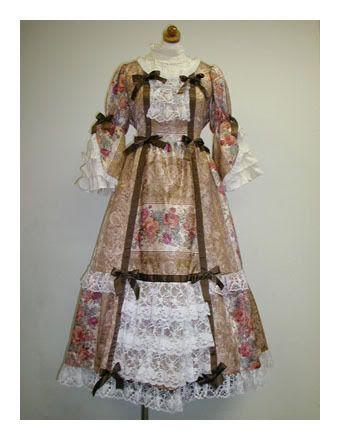 Ah and Meta in 2001. I don't know what to think about this one except that I expect it to come hovering down my hallway for some reason.

*EDIT* Found this and added it.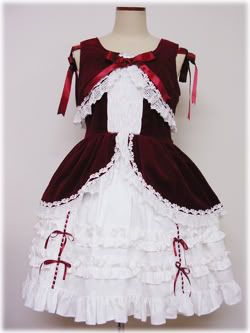 Angelic Pretty 2004. How did I miss this one? I don't know what it is! That white panel is so awkward looking.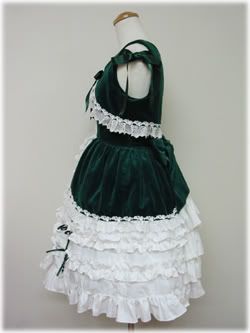 I can see some sort of potential but what is that bolero capelet top thing?

As like my 5th edit to this post I'll add why I don't like this last one since it is borderline. Seems like its trying too hard for me and the placement is awkward. The white panel in the middle is too awkward so the overskirt should meet at the princess seams (white edges) to balance it out. The ribbons on the shoulders are again awkward. And the verticle ribbon lace on the skirt is a little too much. Thats just my opinion though.

For those that are also the snooping type this is the website I used.
http://www.archive.org/web/web.php

Anybody else have some favorite brand mistakes? Old or recent?