The hubby and I went to a wedding yesterday. It was out in Manchester (which is about 45 minutes from home, and where my parents live.) I wore Lolita.
This marks the first time I've worn Lolita in the presence of my parents (it's been around 7 years since I've lived with my parents) and to a wedding. Since my parents live so far away and I have a crazy work schedule I hardly see them. My father of course didnt care for it (big surprise). My mother was alright with it, and it so happened that my grandparents were over, my grandpa adored it. He took pictures.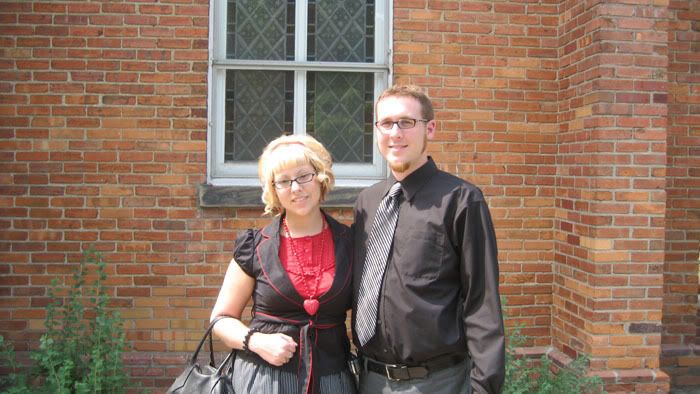 Hubby and I outside the Church

It was quite sunny and humid out and I wished I had a parasol.


So we got to the reception and when it was time for Dinner. We were standing in the Buffet line and some guy came rushing over all smiles, and says to me "OMG! You look amazing!!! I love this! Your outfit is just awesome!!" and then he kept going on and on about how he loves my outfit and how it was so unique. As night went on and the guy got drunker and drunker, he kept coming over to the table exclaiming "I LOVE this girl!!" about 80 times...THEN he sent his wife over and she started going on and on about how she loves individualists...it was kind uncomfortable. She also tried to drag me out on the dance floor during Sir Mix Alot "Baby Got Back" I politely declined and tried to hide under the table, until she gabbed my husband and took him out there, that was hysterical.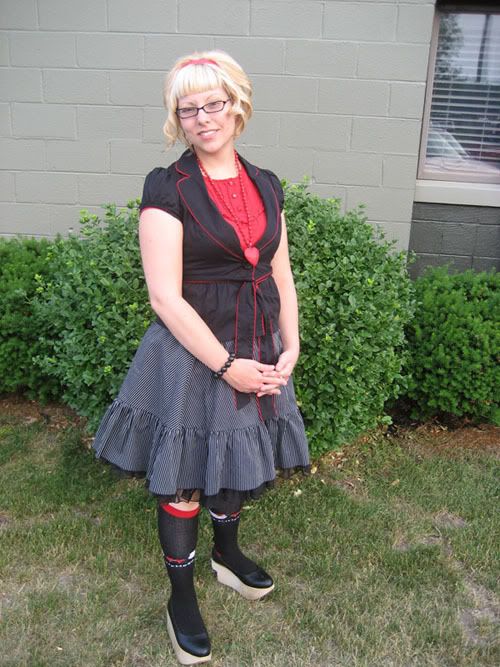 Outfit Breakdown:
Shirt: Forever 21
Jacket: Forever 21
Skirt: F+F
Socks: Hello Kitty
Shoes: Double Decker
Accessories: Forever 21



I curled my hair for the occasion, I was shocked that it stayed in throughout most of the night.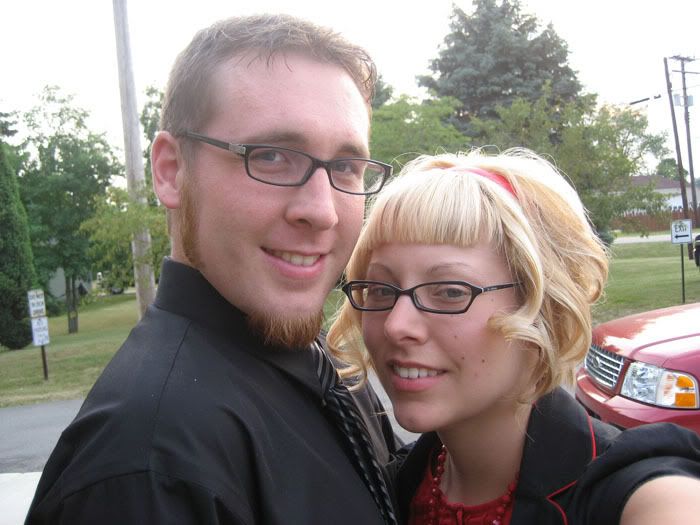 My Hubby and I again





Anyone else have weird people follow you around all night spouting out nonsense about how they adore your clothes???