I have been into lolita for quite a bit but my wardrobe is quite small.
I only started buying brand a few years ago.

Now onto the clothing!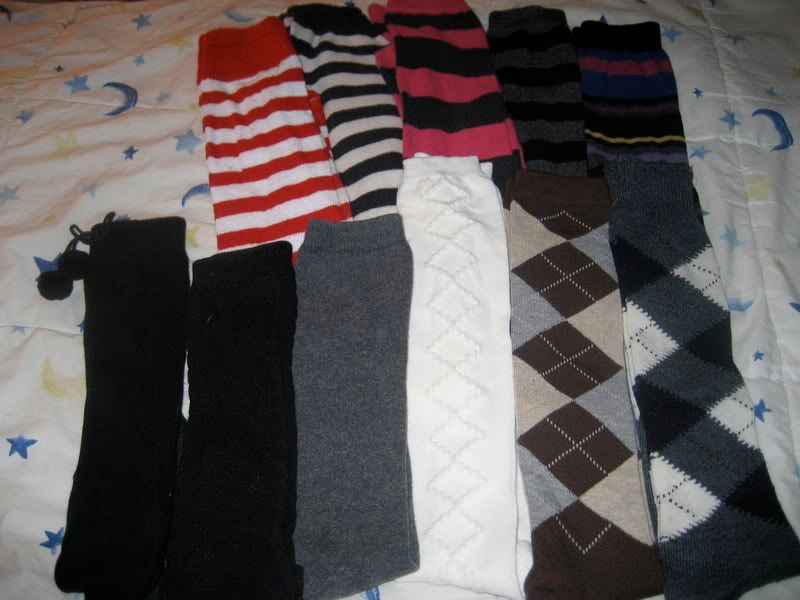 Non brand socks
I have many plain black pairs but they all look the same so I did not include them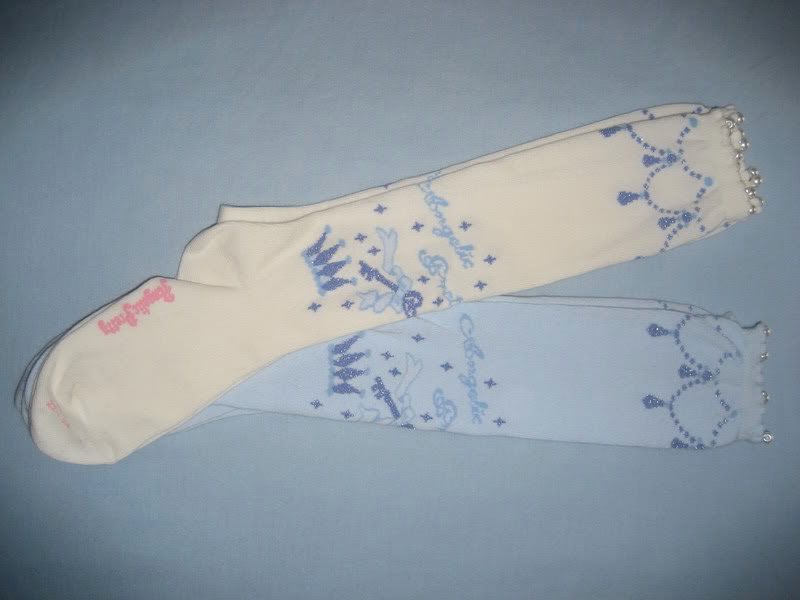 Brando socks
Angelic Pretty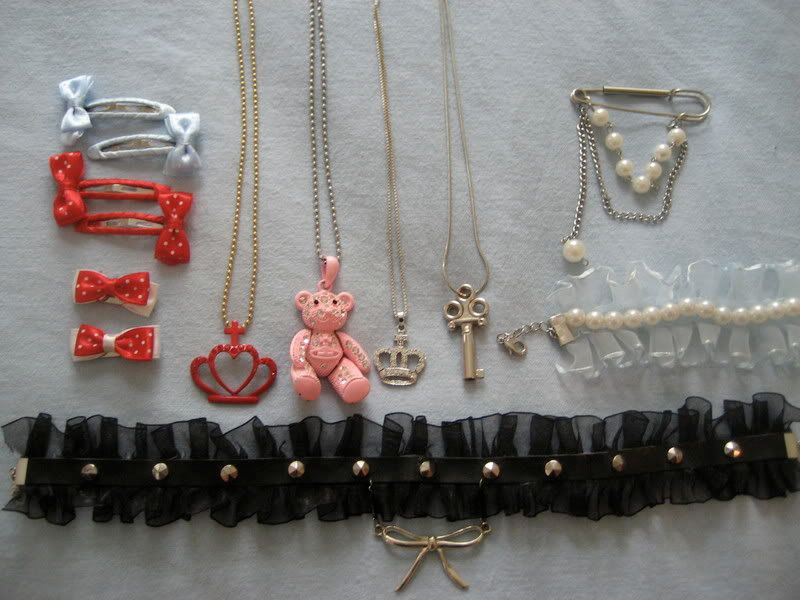 Accessories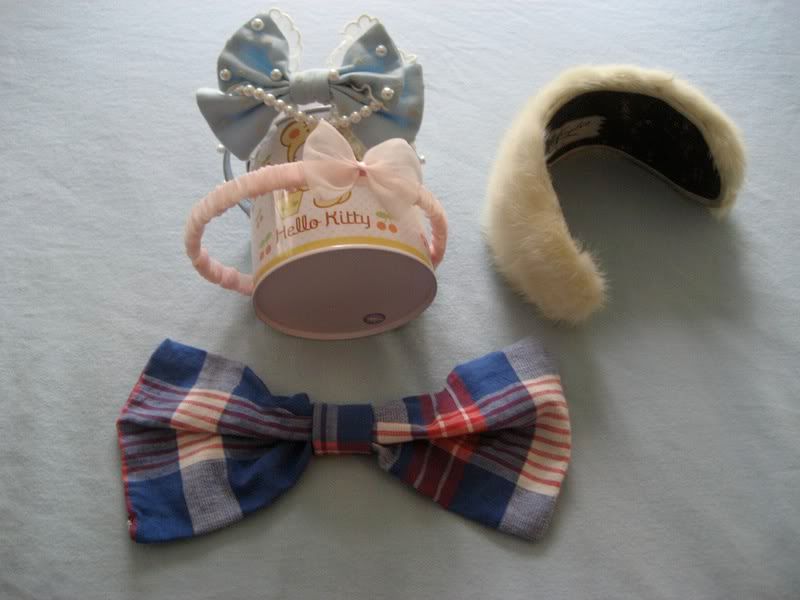 Hair things
Angelic Pretty headband
alice bow - handmade (my first attempt >.<)
the rest - no brand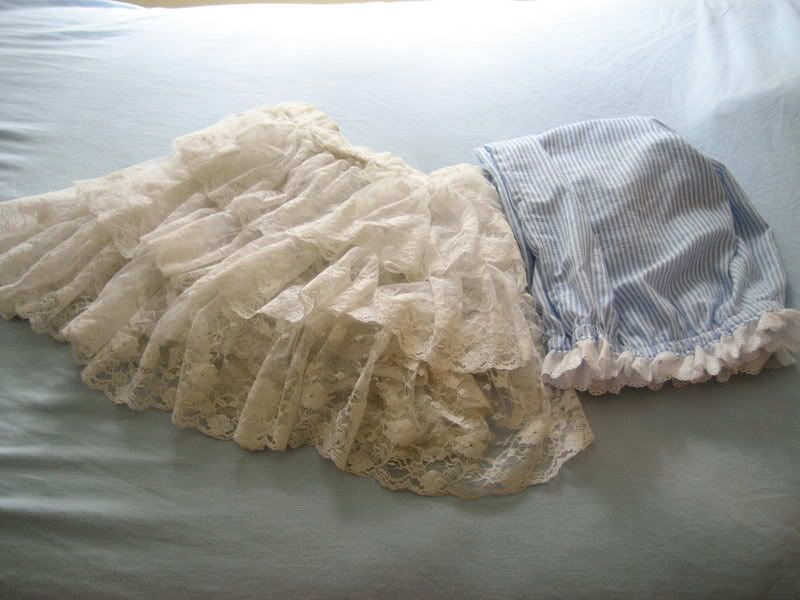 Non brand undergarments
petti (very deflated) from a vintage/punk shop in Athens
bloomers made by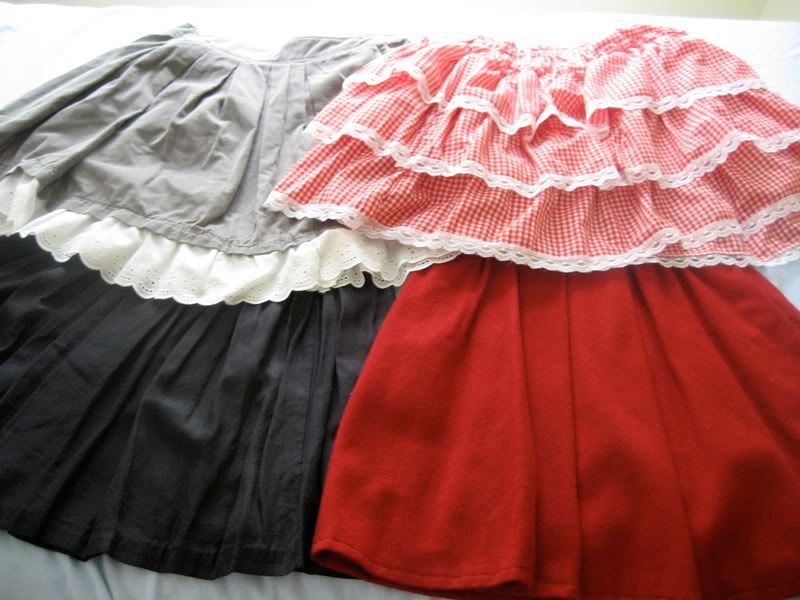 Skirts
Merci - (red gingham) Thai brand
The rest - nobrand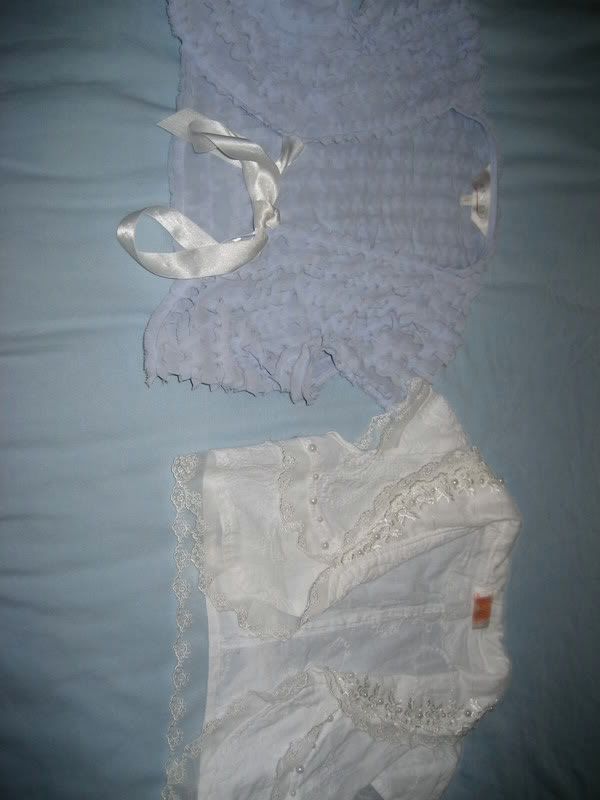 Shrugs
Angey- Thai brand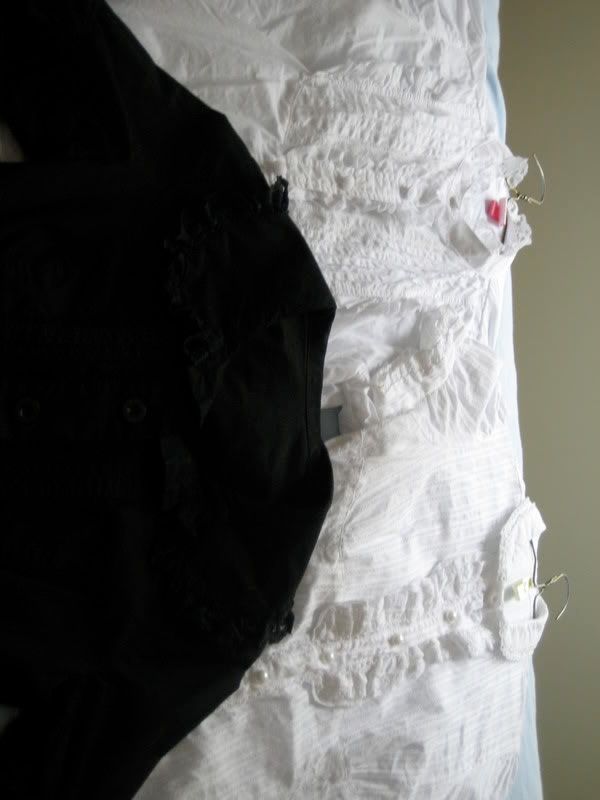 Blouses
Nobrand from Thailand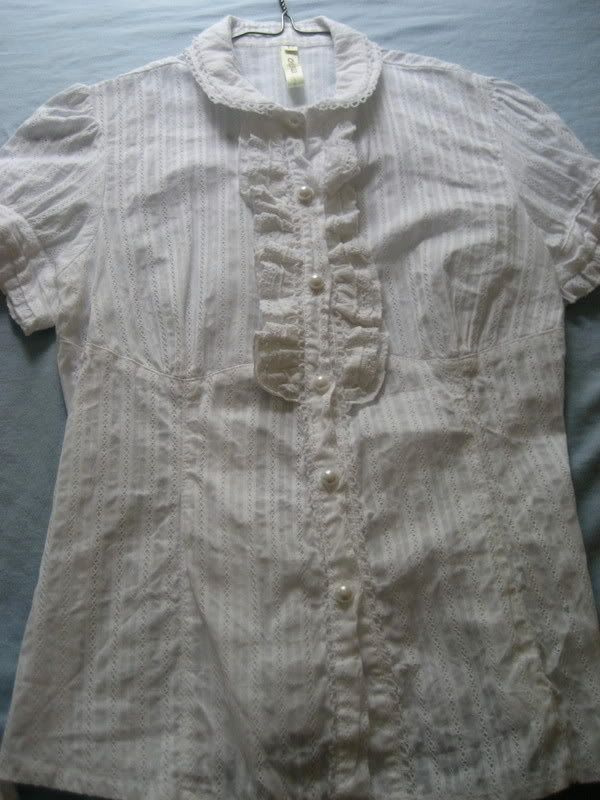 This is my favorite blouse ever! I bought it when I went to Thailand at the wholesale mall.
Its cheap but it has nice cotton lace and super cute details. Pictures don't do it justice -_-
(I really wanted to share :3)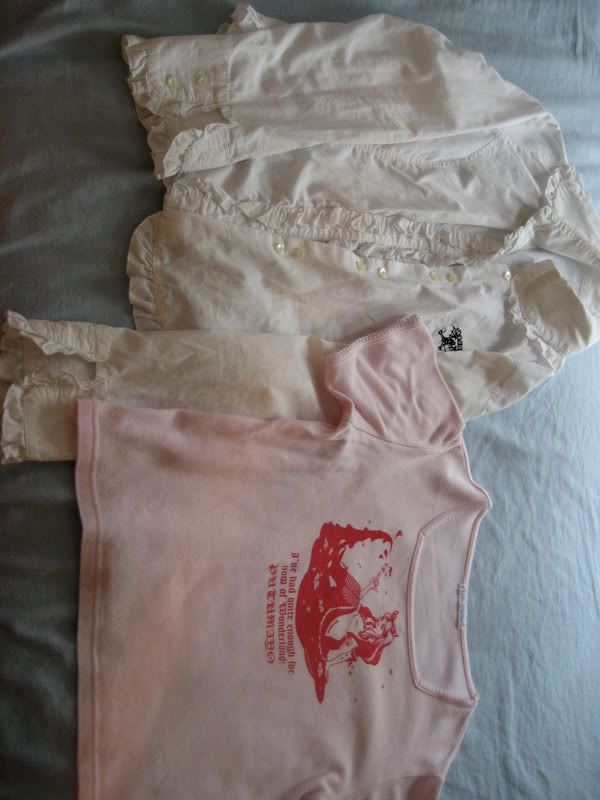 Brand Blouses
Batsu - white fril blouse
Putumayo - pink Alice cutsew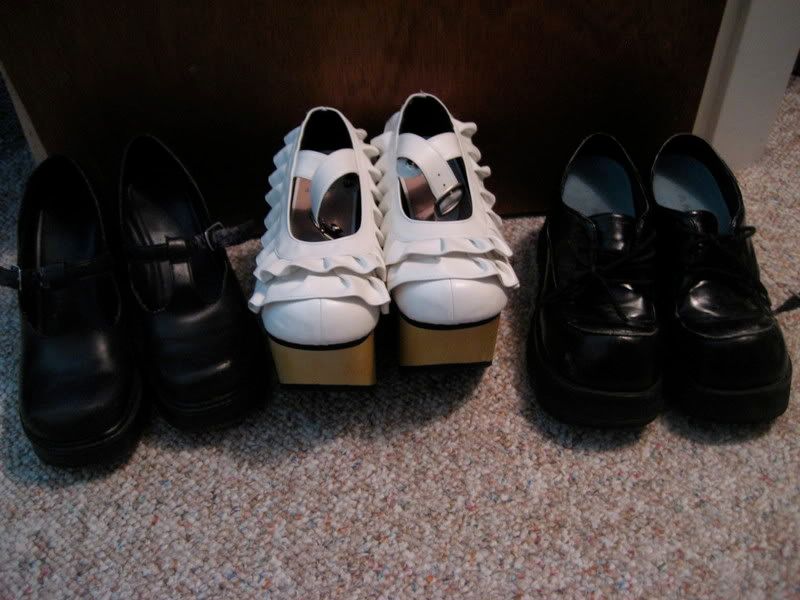 Shoes
An*ten*na frill shoes
and more no brand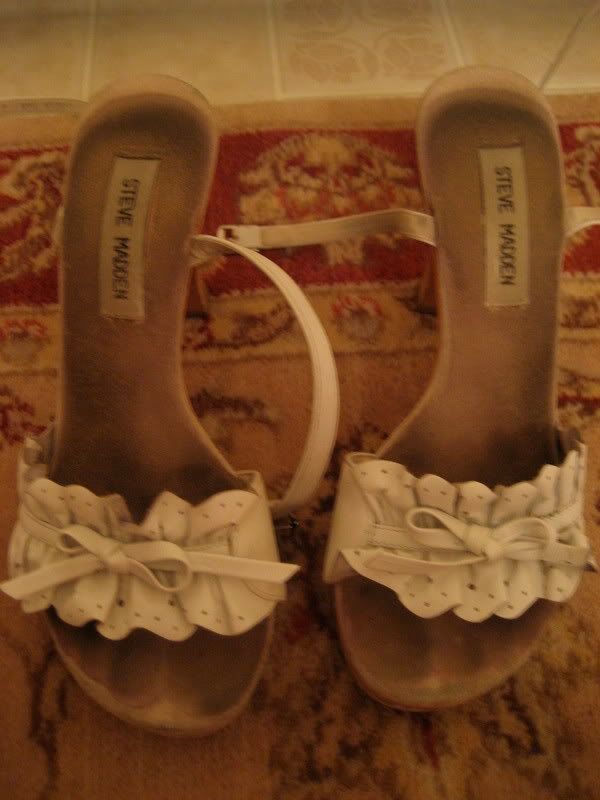 I bought these shoes for $4 at a thrift store
they were a little (well alot) dirty but I just cleaned them. (this is the before picture) They look nice now.
And finally the shining jewels of my collection, what I spend all my extra money on
Twinkle Mermaid desu!~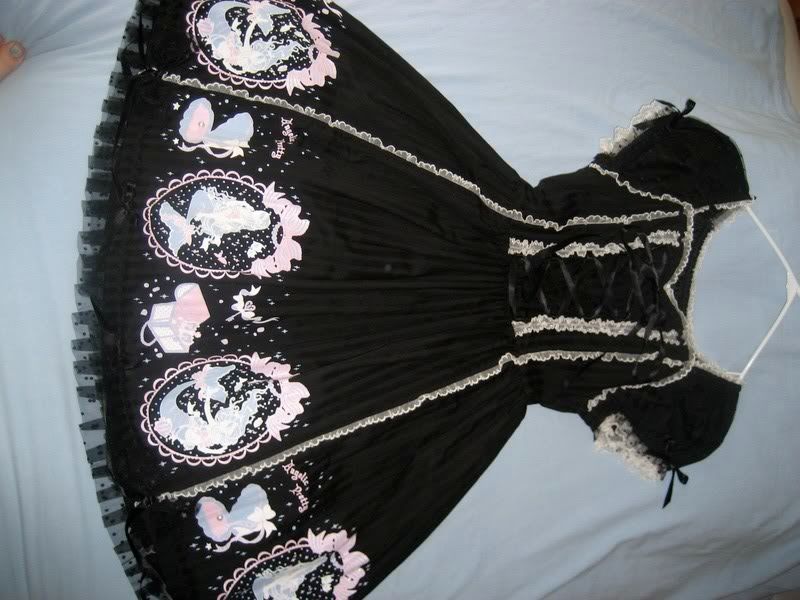 Angelic Pretty Twinkle Mermaid OP in black X pastels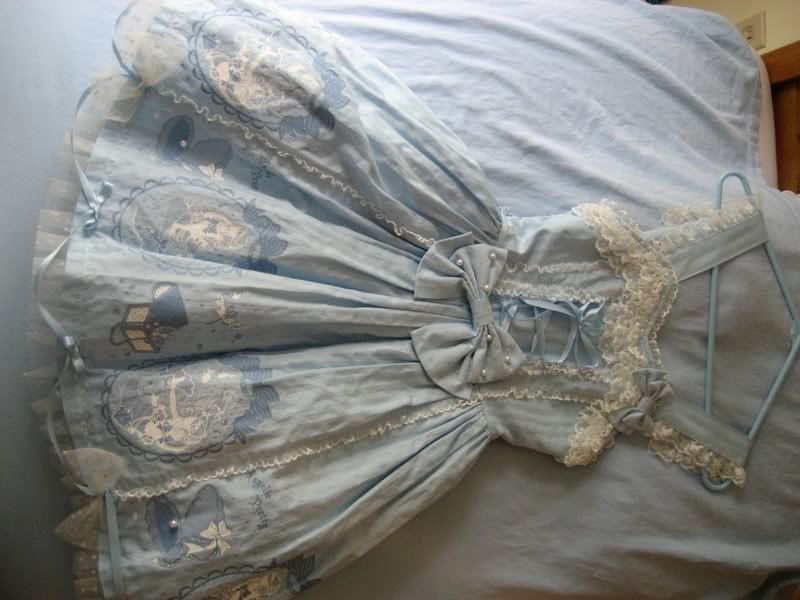 Angelic Pretty Twinkle Mermaid JSK in blueXblue
On the Way
-Angelic Pretty Twinkle Mermaid high-waisted skirt in blueXpastels
- 4 other random AP items in faux-luckypack