I fell in love with lolita this January, when I got a Fan Plus Friend outfit for Christmas. I never had a job, but I should find a job soon this summer and really improve my wardrobe. I'm trying to save up for an AP dress. *crosses fingers*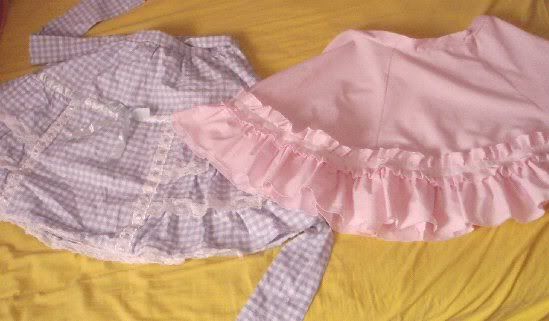 I haves only two skirts. The left is from F+F-- unfortunately I had to cut a lot of the lace off because it was so crummy, so the ribbon is a little torn, and I need to finish replacing the bottom lace. The right is In the Starlight's gingham skirt but custom made in pink.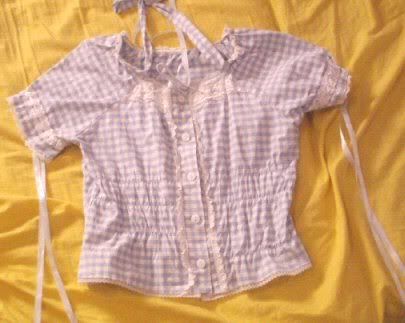 here's the F+F top that came with the skirt. I've replaced about all of the lace.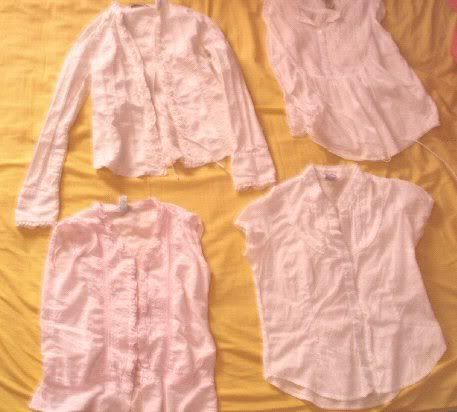 all are non-brand finds. The top left only buttons up half way, but I'll fix that.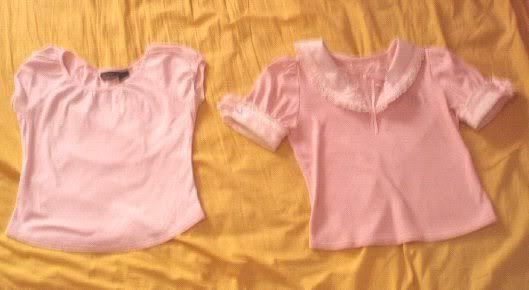 left is another non-brand find I couldn't squeeze into the last pic, and the right is my sailor cutsew from AP <333
BTSSB one piece cutsew and parasol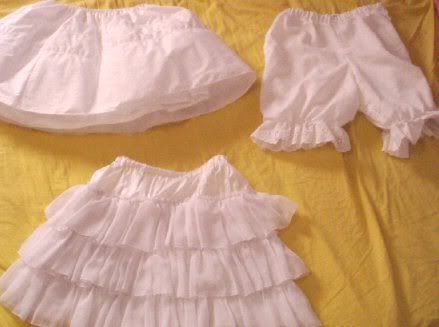 upper left petticoat- In the Starlight's poof petticoat, which is awesome
upper right bloomers from Industrial Kitty
bottom is F+F's pannier, which is very flat :P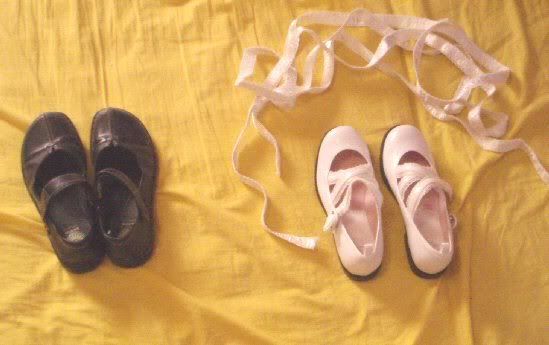 left-- cheap, ugly Wal-Mart maryjanes I'm stuck with until I find shoes that fit
right-- secret shop shoes I'm trying to
sell
because they're too small
jewelry/accesories. the crown and pearl necklace and the bow are from claire's.
I would have added my socks, but all I currently have are plain white knee-highs, and those aren't interesting.
Expecting soon: commissioned bloomers, knee-high lace socks, alice bows
hope you enjoyed ^-^