Part two! Sunday I was dragged taken to the Delaware Anime Society Cosplay Picnic, where we met up with
sakurafairy and
tharivol000, in hime and dandy respectively. We ended up eating their food and mostly ignoring them, which is perhaps where the stereotype of the snobbish lolita comes from, but honestly we didn't know most of them, plus I didn't really like their, "Sure, I'll fork you," jokes when I asked for a plastic fork, especially not when together with being poked in the side with said fork.

BUT ANYWAY ENOUGH BITCHING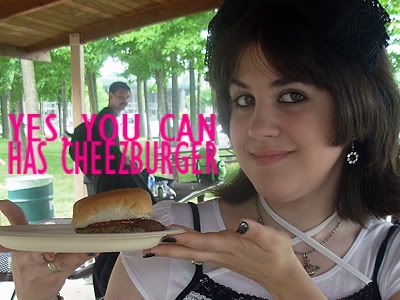 Like I said, we ended up just eating their food, pretty much. I liked their apple slices with caramel dip. :>



Despite Kara's warning screeches, I ate that hot dog and I liked it.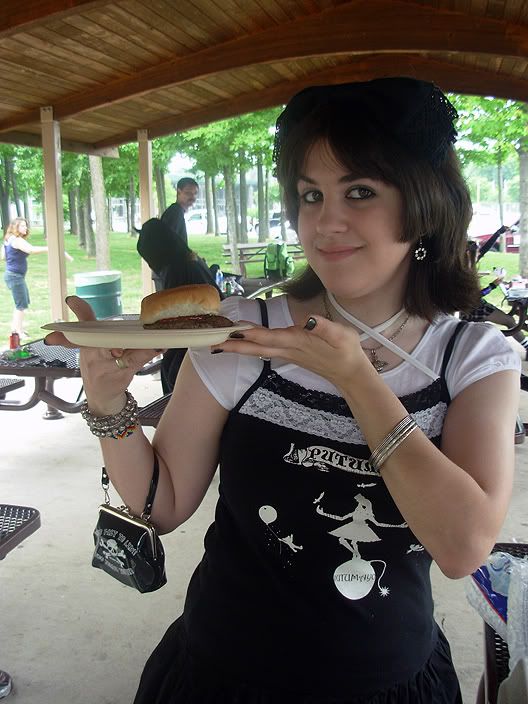 If you don't get it, you don't got it.

After we'd had about enough of flinching every time we saw an otaku run by with a water gun, we dashed over to the library to primp a bit, and then walked out into the fields by the picnic tables to take some photos.



Individual shots (I'll need you to flesh out your rundowns, Tyler, Kara)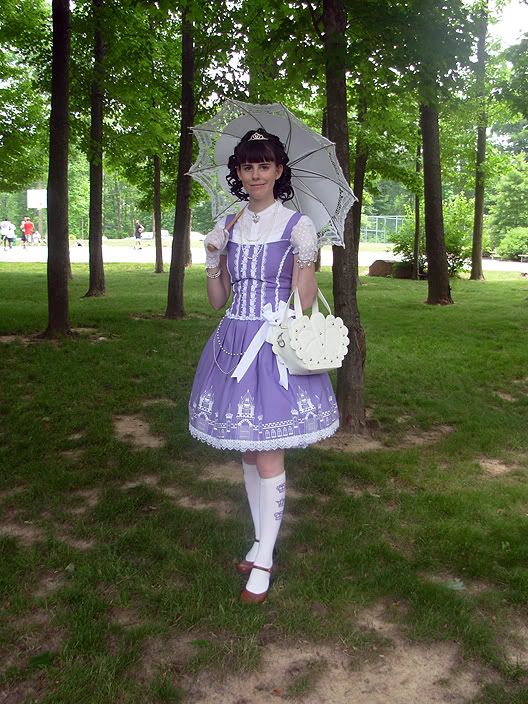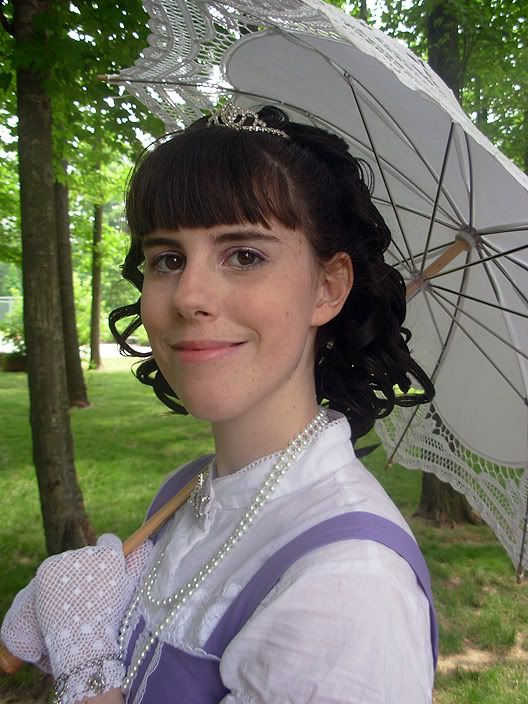 sakurafairy Tyler
Bodice: Made by Tyler
Skirt: Made by Tyler
Blouse: Dress Barn
Petticoats: Malco Modes and Sock Dreams, respectively
Bloomers: Made by Tyler
Socks: Embroidered by Tyler
Shoes: Thrifted
Bag: F+F
Parasol: laceparasols.com
Tiara: Claire's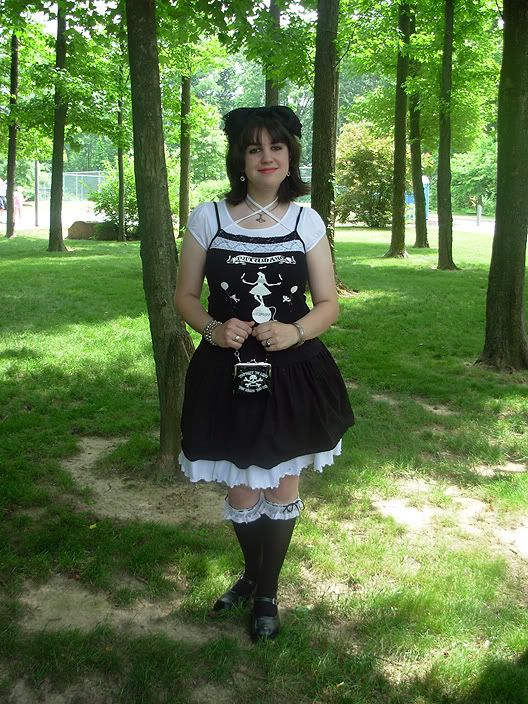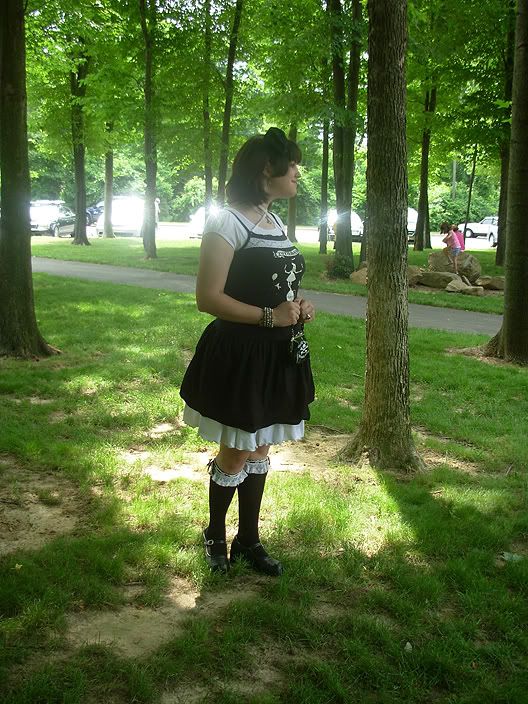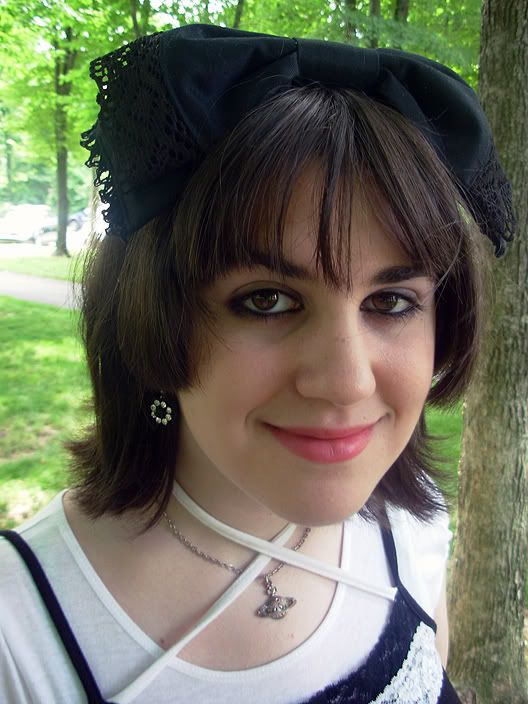 yuki_dragon Kara
Top:
Cutsew: Putumayo:
Skirts:
Petticoat: eBay'd
Socks: BtSSB
Alice bow:
pierrotseven
Shoes:
Purse: Hellcatpunks (I think)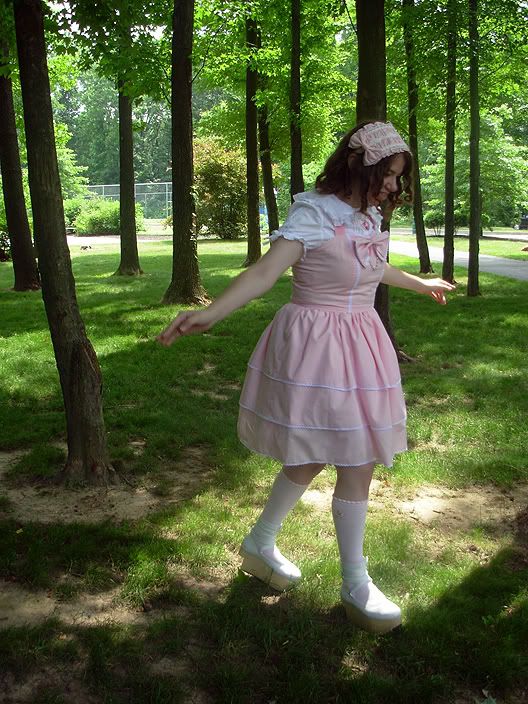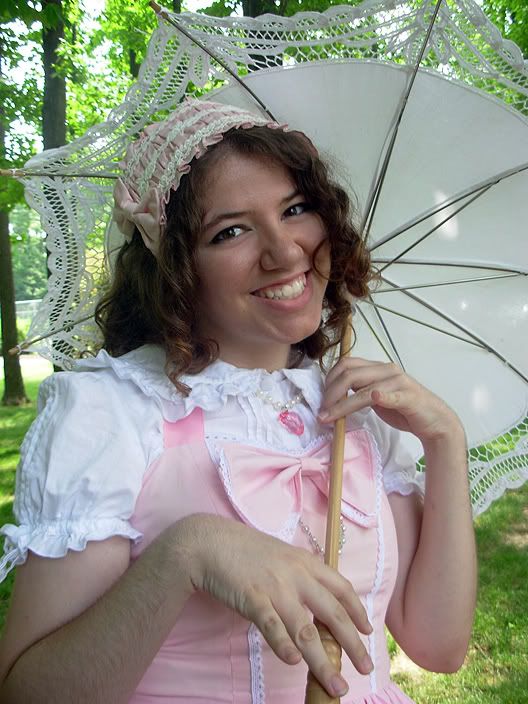 ugly_kitties Myself (Carla)
Headdress: BtSSB
Blouse: Metamorphose
Jumperskirt: All-nighter'd by me x_x
Petticoat: In the Starlight
Bloomers: Metamorphose
Socks: Angelic Pretty
Shoes: Lolita Lola
Tote (not in photos): BtSSB
Parasol: Borrowed from Tyler lol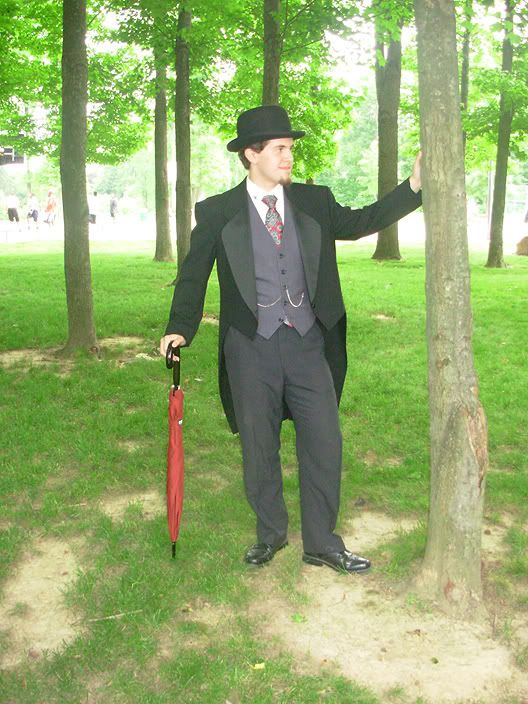 tharivol000 Nick





EPIC BATTLE



I didn't mean to KILL him, I just wanted to scare him into paying me the money he owed me!



We tried playing hide and seek, but, uhh... Something about these outfits are kind of conspicuous.



Yeah, too easy.



Those of you who are sick of seeing gang signs, this one's for you.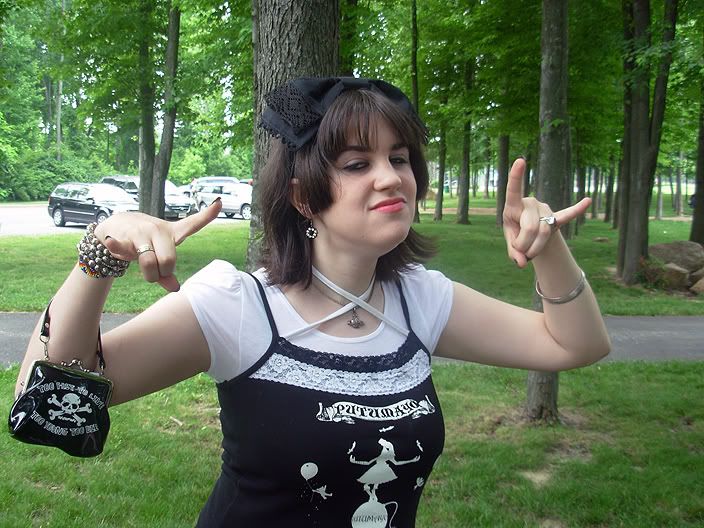 CRANK CALLING HELL OH YEAH



I can't remember what Kara was faux-upset about, but boy does she look sad, whatever it is.



Swings!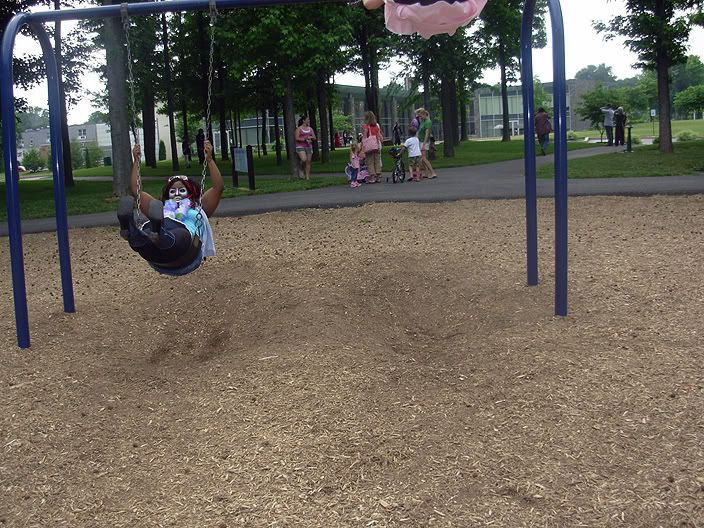 kuro_rori_ta, now a gyaru rather than a lolita, decided to swing with us. Can you find me 8D

This is when my batteries died. And now for a video!
edit: Photobucket is being horrid now, and YouTube finally loaded this video, so I replaced it with the YouTube one.



The panel began as a total disaster. At 4:12 nothing was happening--otaku were still playing Wario Ware in the corner of the [upper library side] room--and the gyaru didn't really have anything together. The girl with their power point was lost, even though the picnic had started at noon, and their part of the panel was mostly para para dancing while people talked. :| One of the otaku decided he wanted to watch the Balls of Fury trailer on youtube on the TV, and loaded just that.

Annoying, to say the least.

Anyway, at 4:30 we went on regardless, armed with an outline and previous discussion of who would say what. We did a pretty good presentation, but I felt the entire time that our audience did not give half a shit. Hell, there was a girl sitting on the floor fiddling with her feet.

BUT the weekend was good in general, so that made up for it entirely. ♥