This past weekend I crashed at
yuki_dragon's in Philly, and we had a day out in Media before we went to Delawhere for the DAS Picnic.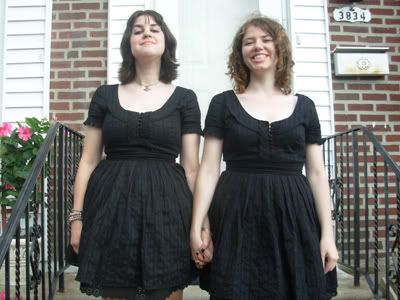 There were some crazy folks in town that day, specifically some pro-lifers harassing the Planned Parenthood building and some woman who stopped us three times trying to convert us to whatever branch of Christianity. She actually asked us, "So what faith are you?" When we replied we had none, she said, "Oh, none yet?"

???

Oh, and no, I'm not really in the mood for captions.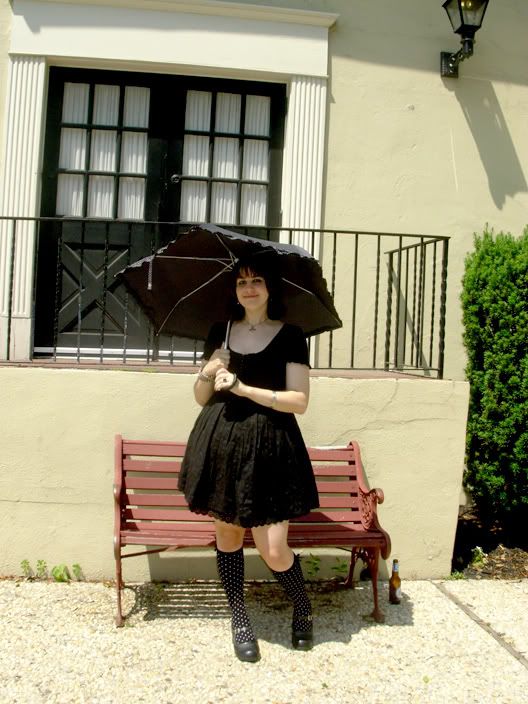 It was sunny out, so we shared the parasol.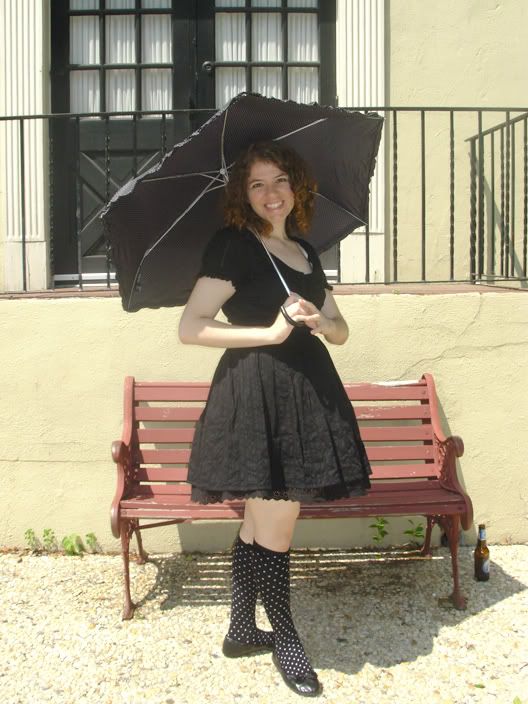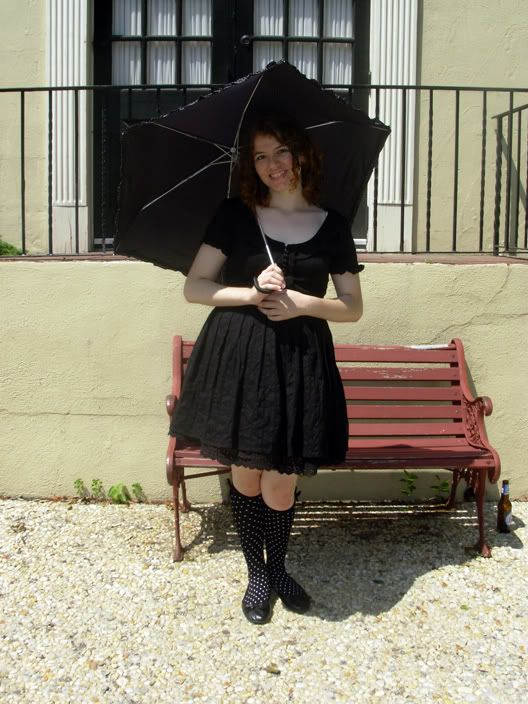 Oh shi--



--pigeon toes!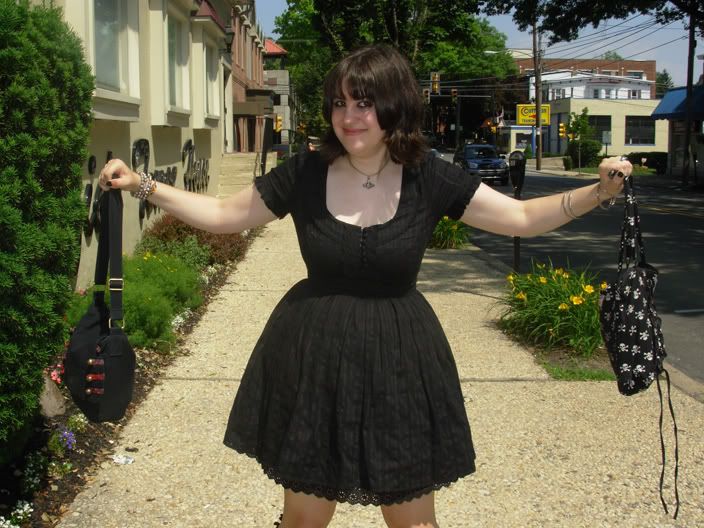 Freaking bag lady.



nnnnnnoooooo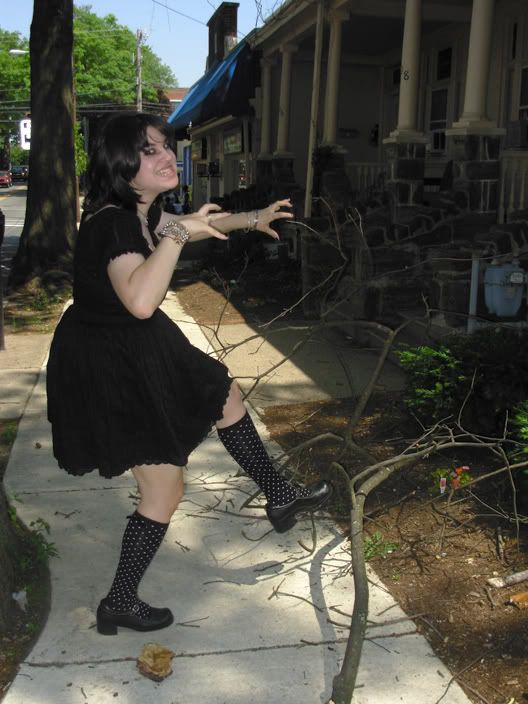 Lolizilla, destroying property since 1990.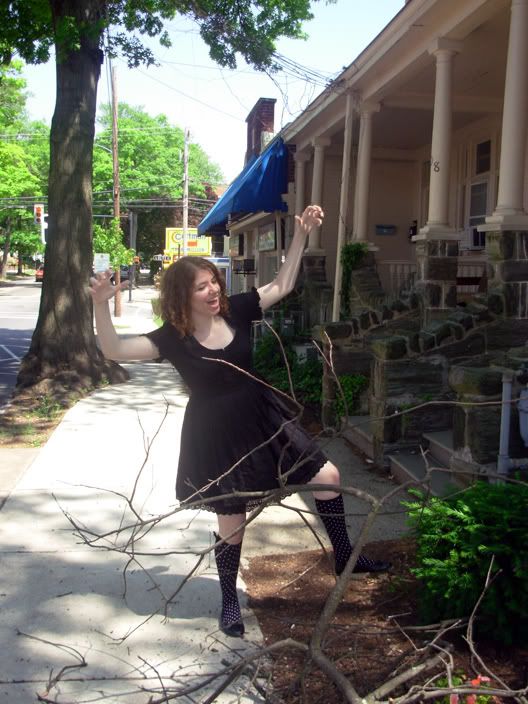 --since 1988.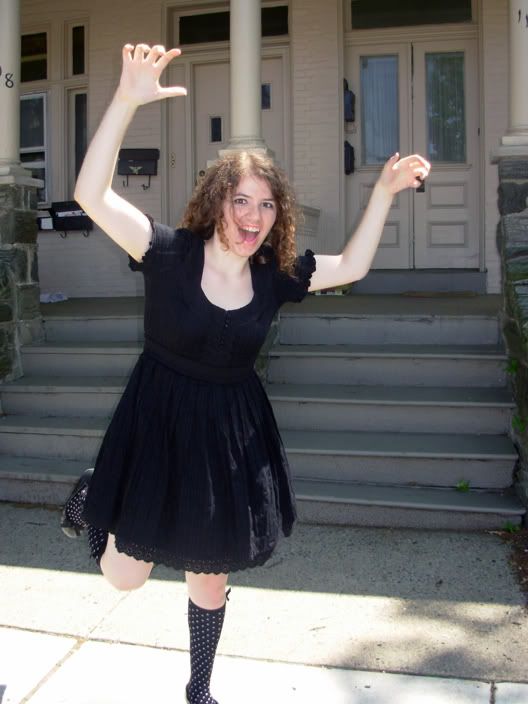 I AM COMING FOR YOU OREGON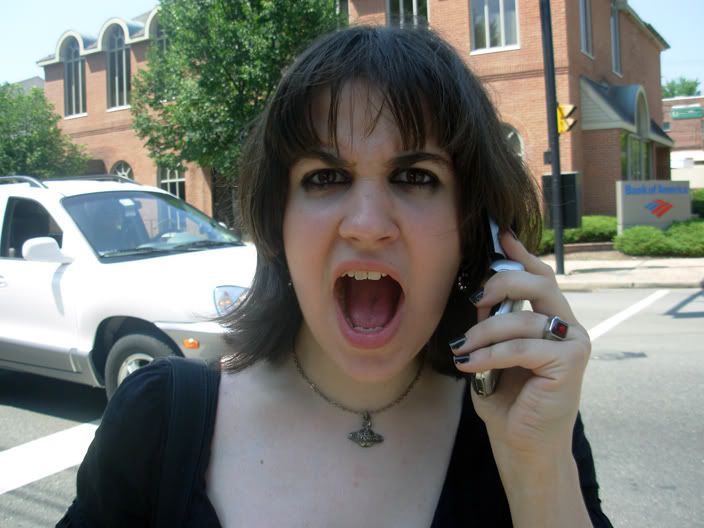 WHAT DO YOU MEAN BY NO CAKE



So what brand is that jumperskirt, eh?



JANE MARPLE?! HELL NAW

Then we went to the graduation party of Julie, a friend of Kara's, who just graduated high school--congrats again, Julie! :D



Lame poses are lame.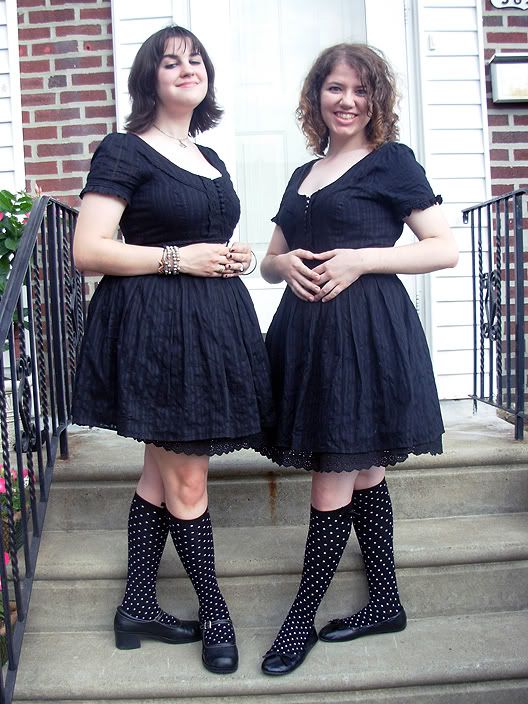 Kara is a little more prim than I am. Whoops.



BITCH DO YOU WANT TO FIGHT?!



LET'S GO



After all, there's only room for one twin in this town of... Lansdowne. Uh.



CONGRATULATIONS AGAIN!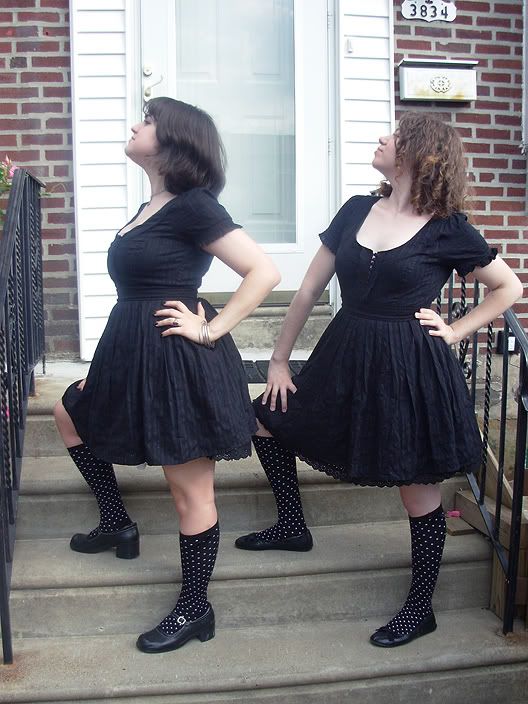 Let us celebrate with our second-favorite captain!

When YouTube stops being a cranky bitch and actually makes my videos available, I'll upload it here and you'll ENJOY it. Even though it's kind of pointless, lol.
edit: For now we'll use Photobucket's crappy upload.



Part two to come later!