Since I finally got around to posting, plus room pics and cell phone charms!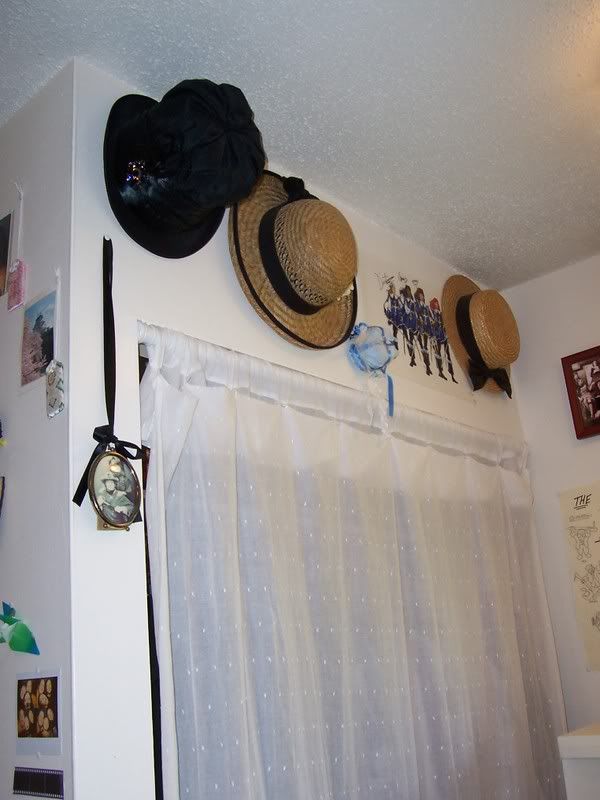 Enough JSKs to make my wallet spin (round and round, in it's very deep, dark grave)

Sweet Lolita
: Meta and IW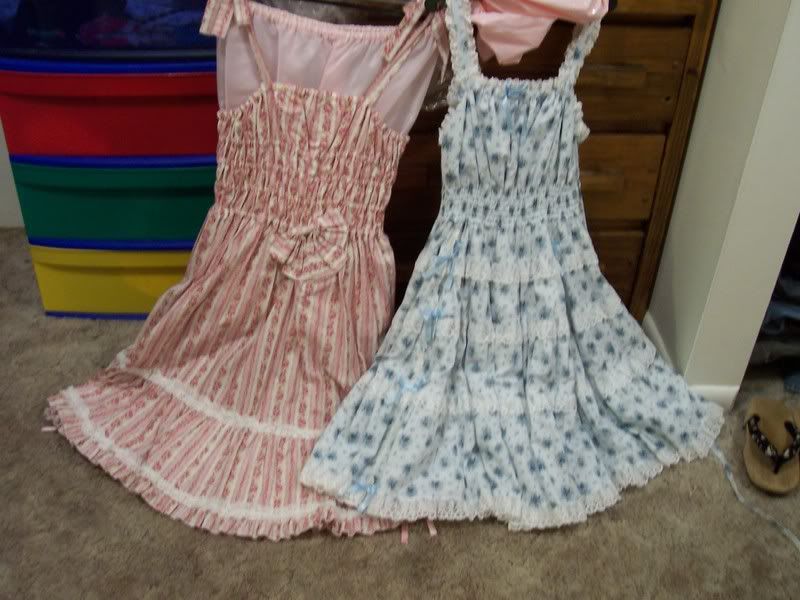 Plaid Lolita:
Meta and Btssb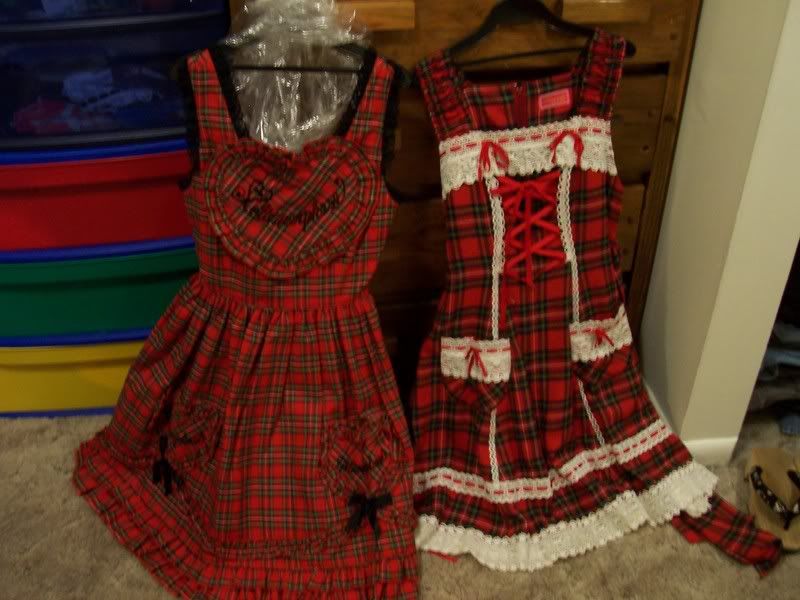 Aristo/Classical Lolita
(ankle and knee length): VM and Meta
Black Prints:
Meta and IW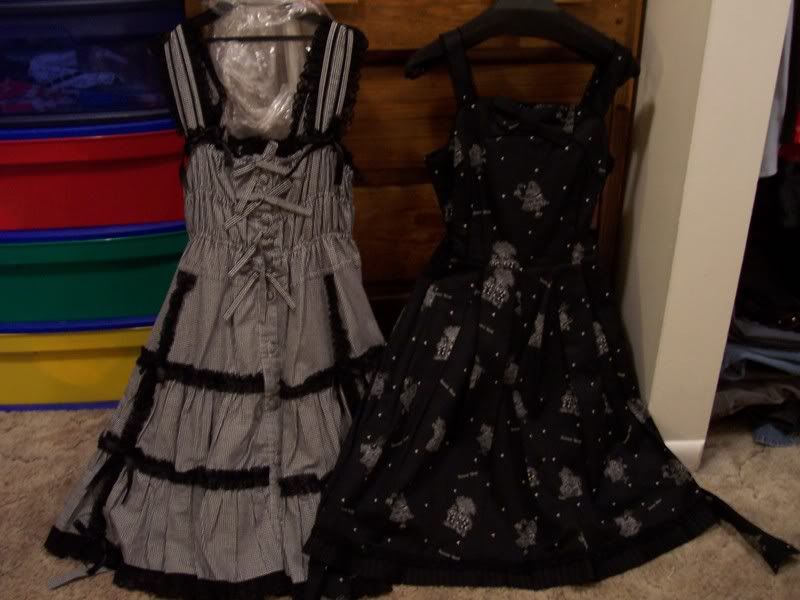 Sailor and Classical:
Meta and Btssb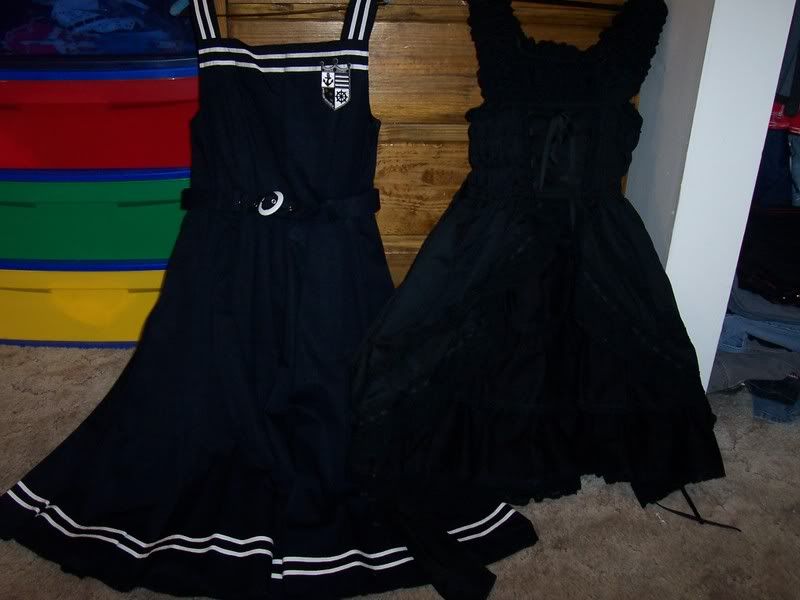 First Brand and First Dress:
Meta and F+F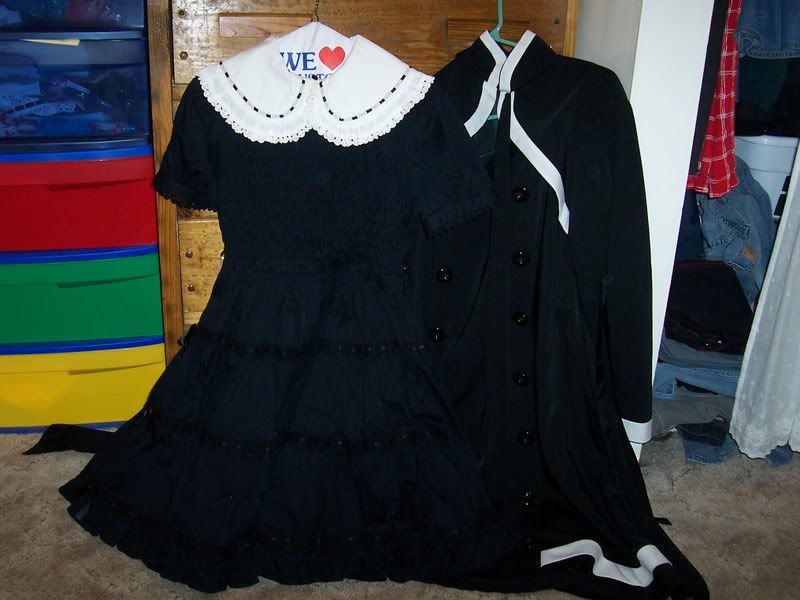 An odd collection of skirts. Sad, really.

IW, F+F and handmade by my Grandmother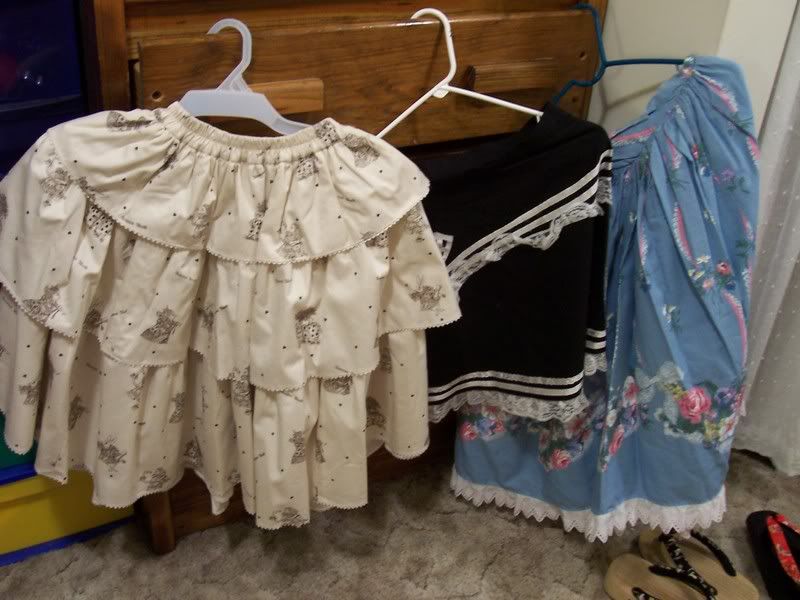 Shirtwaists, blouses, or such sundry, staring the ever popular white.

Non brand like woah. But functional! And versatile.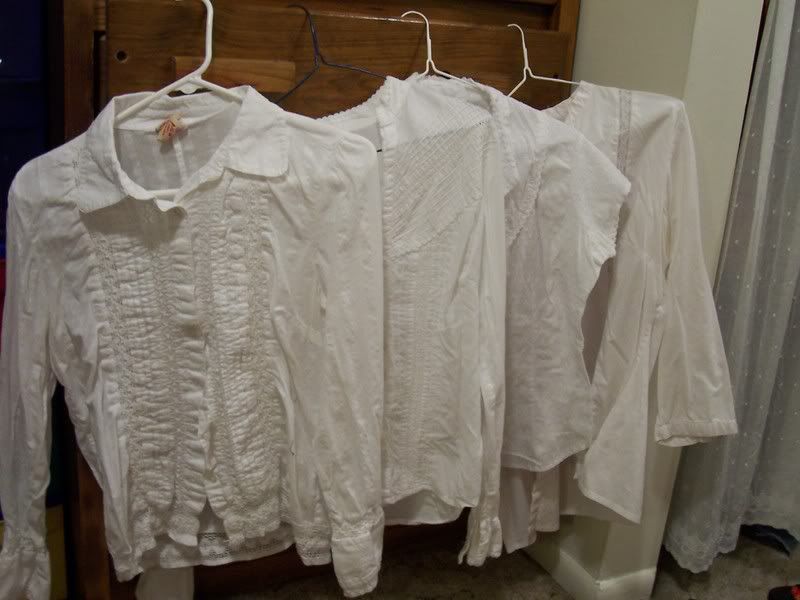 Undergarments, unmentionables, bloomers and things that could be construed as naughty way back in the day.

One of my vintage 1910 full length petticoats (I wear it with my VM dress) and bloomers by IW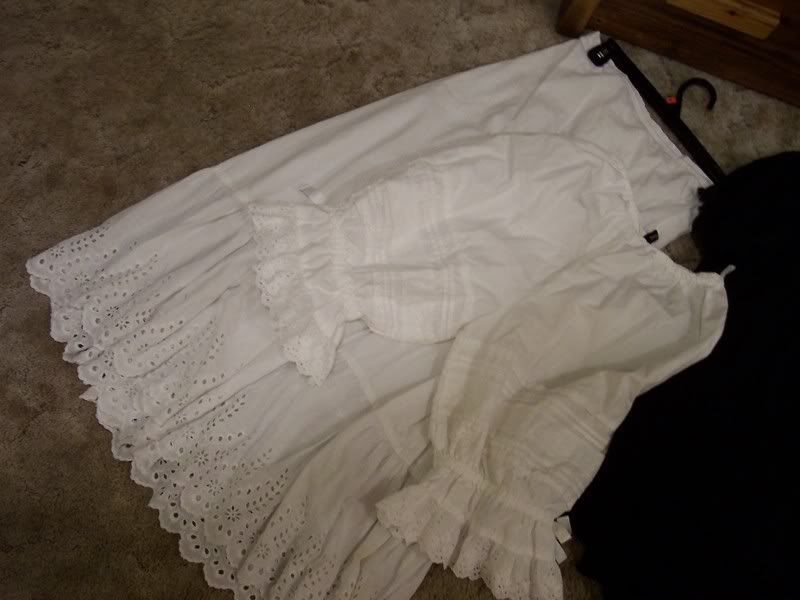 Stockings and some such, great to layer up on when winter hits and I need to treck to class with any skirt, loli or not. Handy things, these.

From Baby and Meta to Sock Dreams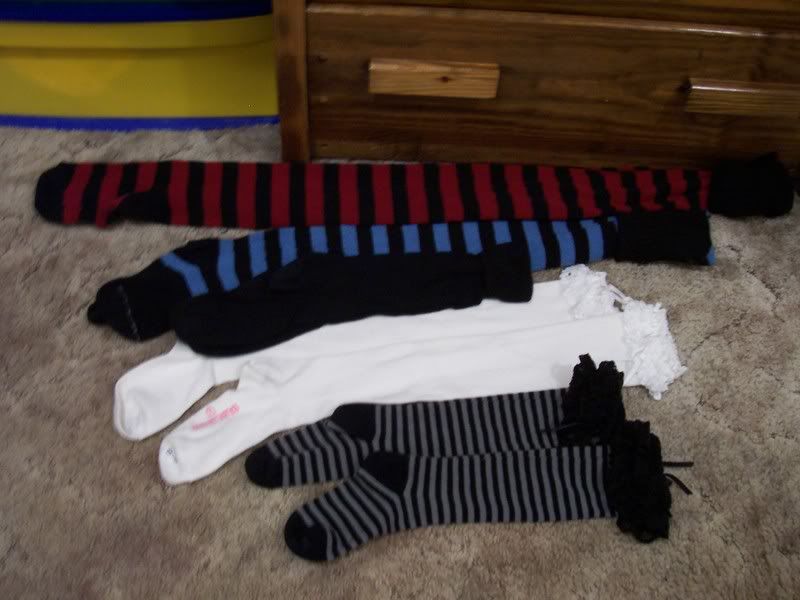 Headdresses, bonnets and other accessories that make your head tilt.

Baby headdress, IW alice bow, bonnet by Bodyline, handmade and vintage gloves.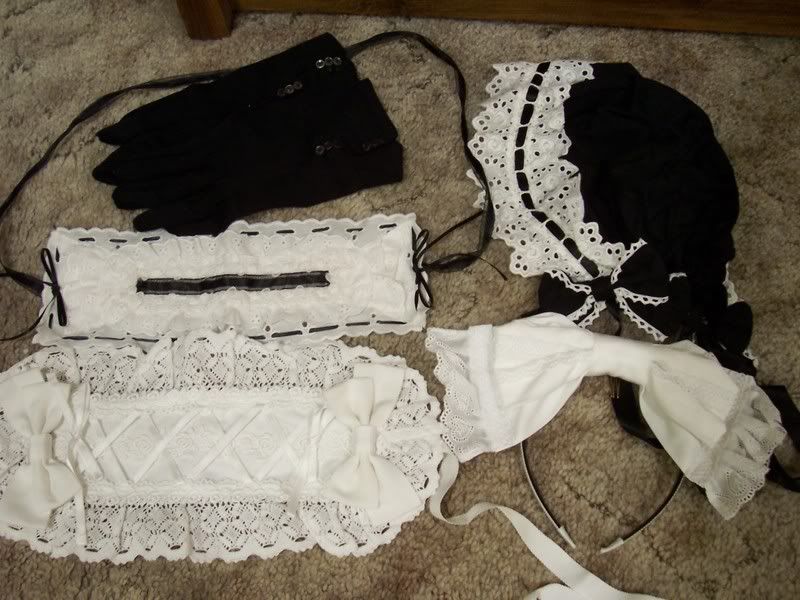 Hankies are fun! Vintage and store bought non brand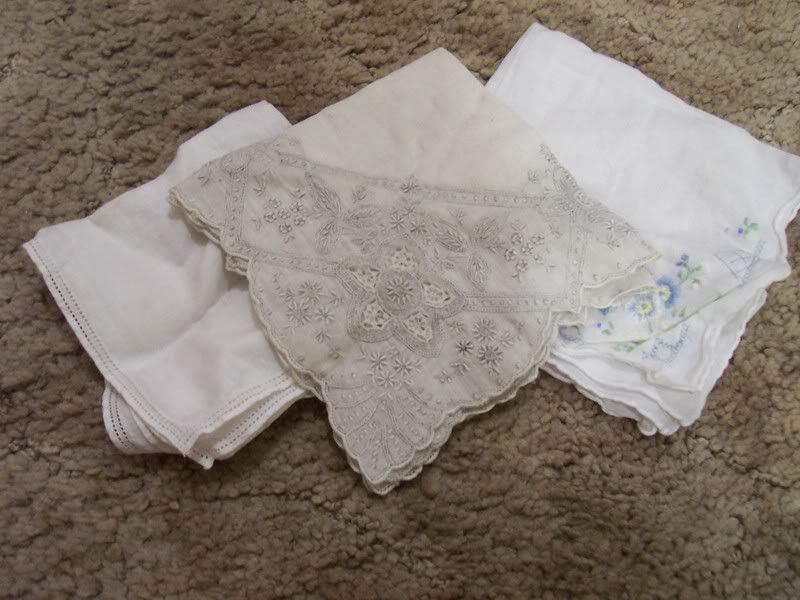 Almost forgot the coat, which is important due to the fact that I live damn near the arctic circle (read: in Michigan, they're pretty much interchangeable)
Coat by IW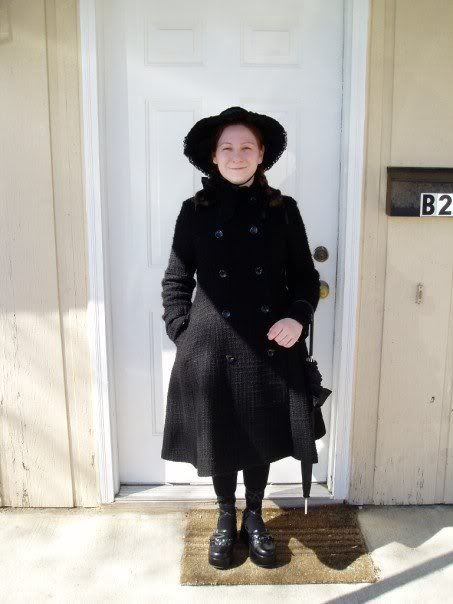 Bonnets, tricorns and our other hats have been known to impart faux English accents, though are not returnable due to this rare side effect. Thank you for your inquiry.

Tricorn is handmade by me, bonnet by VM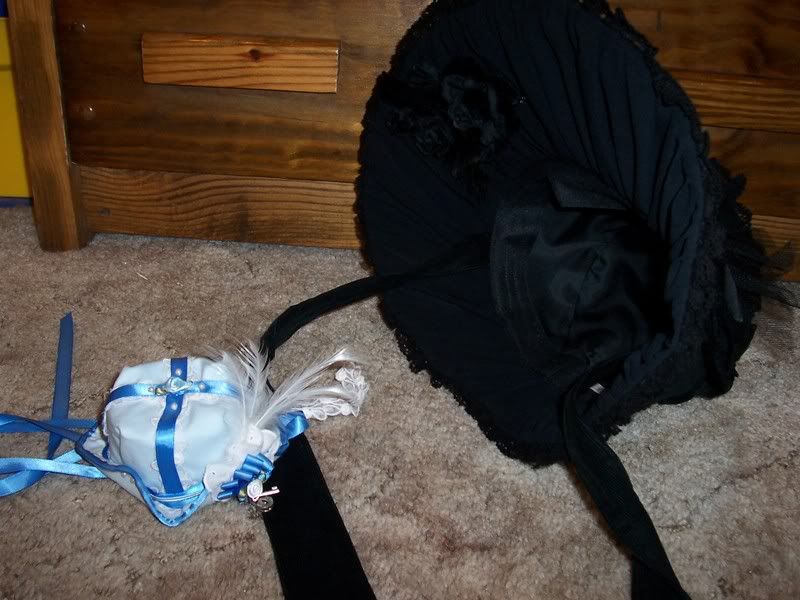 Black topper is handmade by me, straw hats are non brand store bought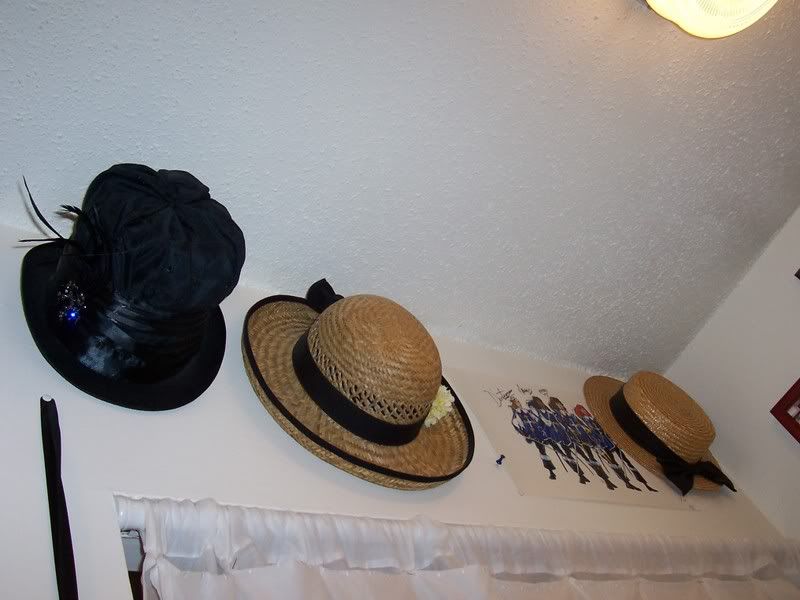 Shoes, especially handy for when I can't reach the dishes since my cabinets are up waaaay too high for my shorty-McShortstuff-ness.
Payless and Montreal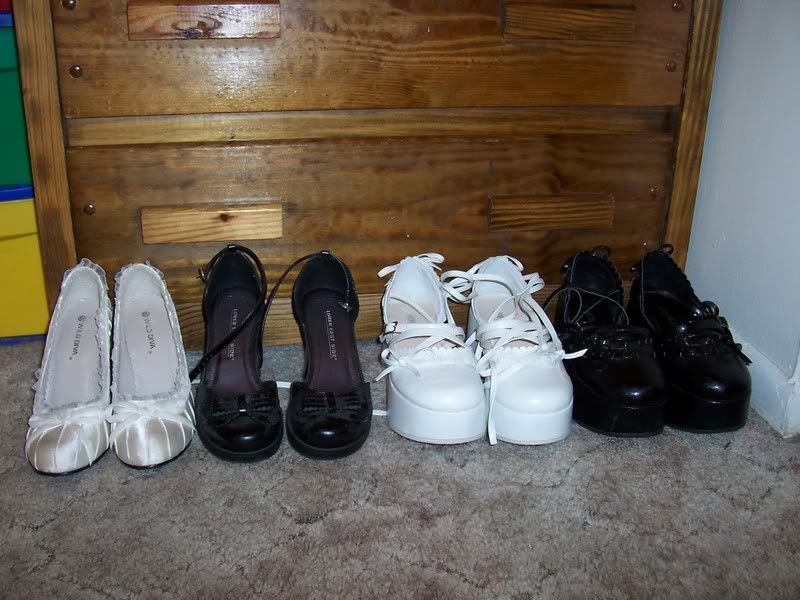 Handbags are located to the immediate right of your emergency exit, in case of fire due to me trying to bake cookies. And failing miserably.

Meta and Baby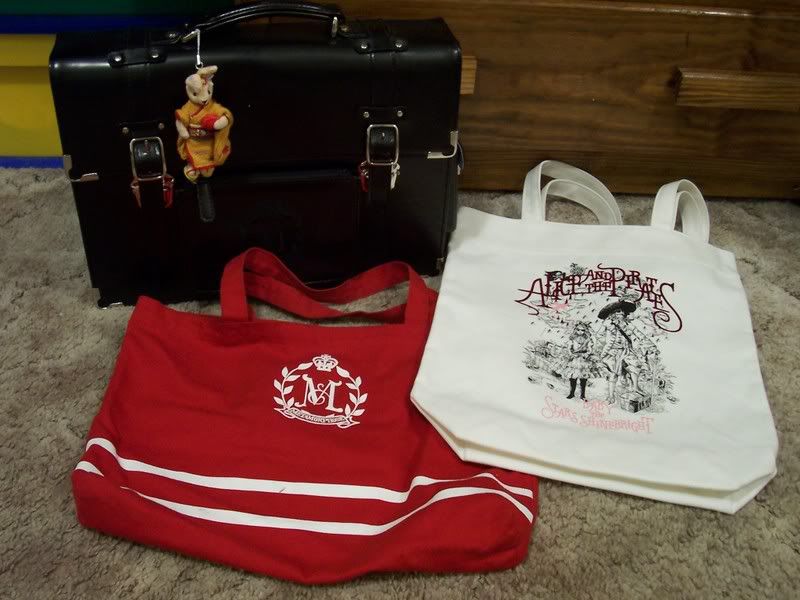 Parasols are the perfect accessory for any dapper loli, or people who need them to reach the high set racks of clothing at WalMart.
Meta crown parasol, Baby frill and non brand umbrella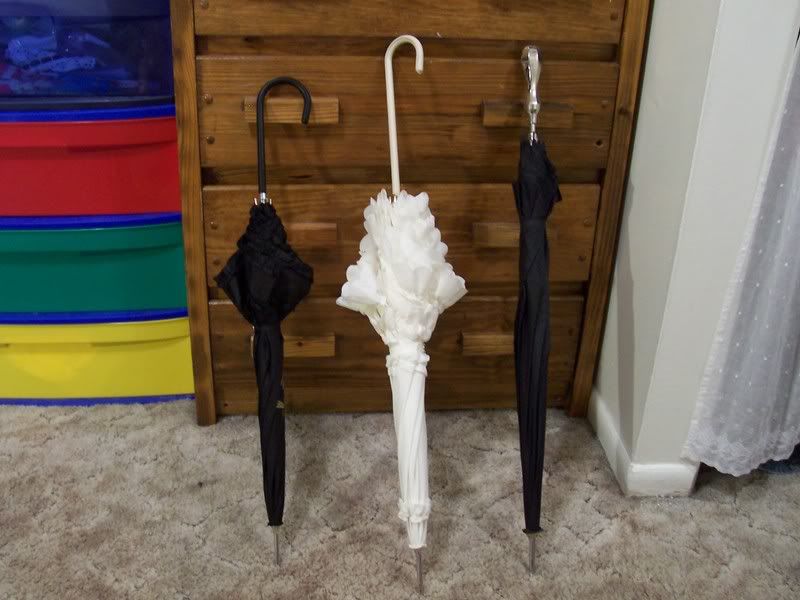 The rest of the works. Mmm interior decorating.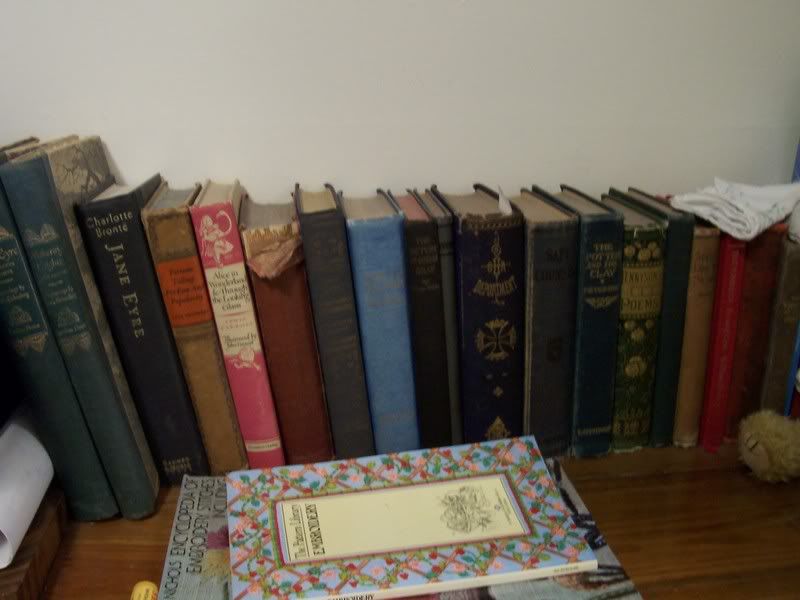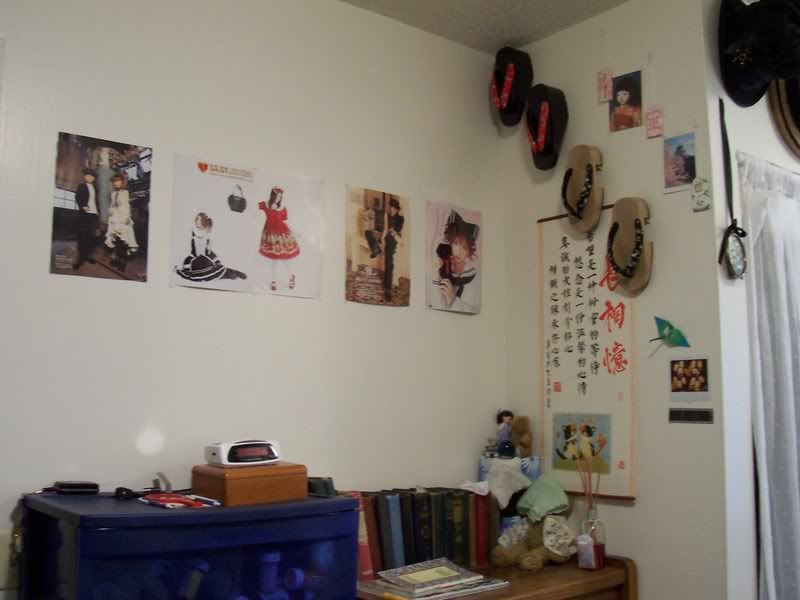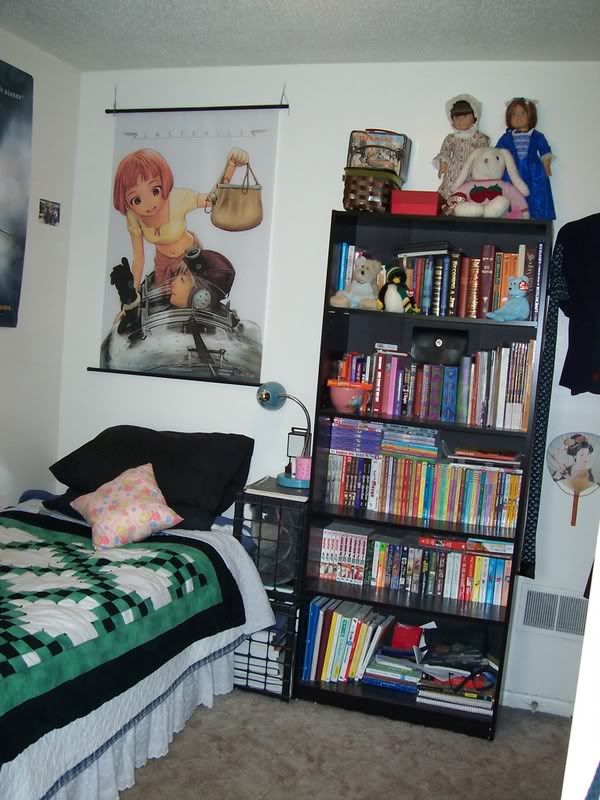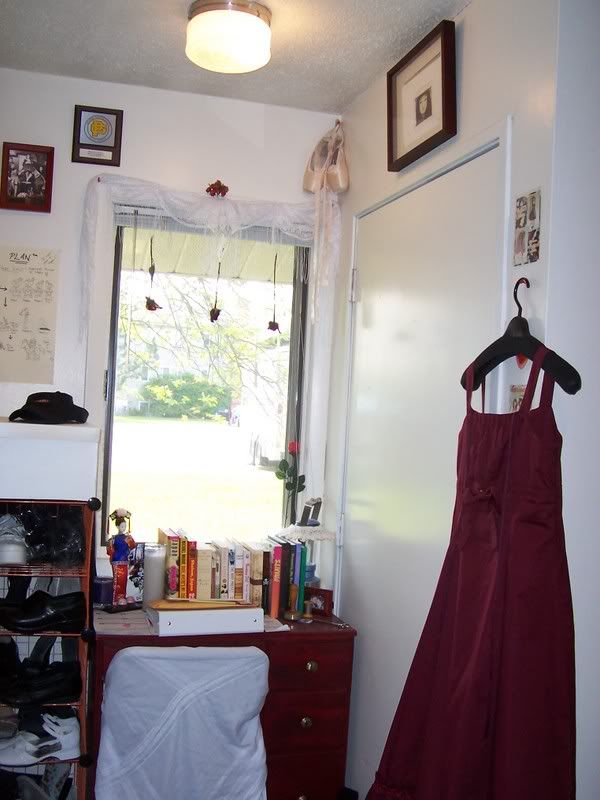 And my cellphone, because I adore cell phone charms (I'm going to turn into one of those people where the charms outweigh the phone). Hello Kitty and Btssb key.
That's about all I've got (that wasn't in the wash ><), good night folks! Day off to sleep in=bliss...