I picked these up at Marui one the other day with
bakacherry, unfortunately I shortly after got some killer bills and am getting ready to move so they must go! I only have a little bit of feedback though-- but she has TONS and is vouching for me as my partner in crime if you do not trust me...

First these are Limited Edition KERA shoe that were only being sold for a short time, this was their ABSOLUTE LAST pair in this size. They're insanely comfortable and I'm very upset to be parting with them. They've been warn once for about 2 hours around Marui and Laforte.

The heal is 5 inches and the platform is 2.4 inches in front. They walk nicely (and i don't really even wear heals). The size is 24.5 cms, the straps are adjustable to fit wider or fatter feet or smaller ones.

The chains and crosses that are hanging form them are all REMOVABLE.

The price is 11,000 yen.
Shipping is from Japan is 3500 yen with EMS to anywhere in the world. (They're HEAVY)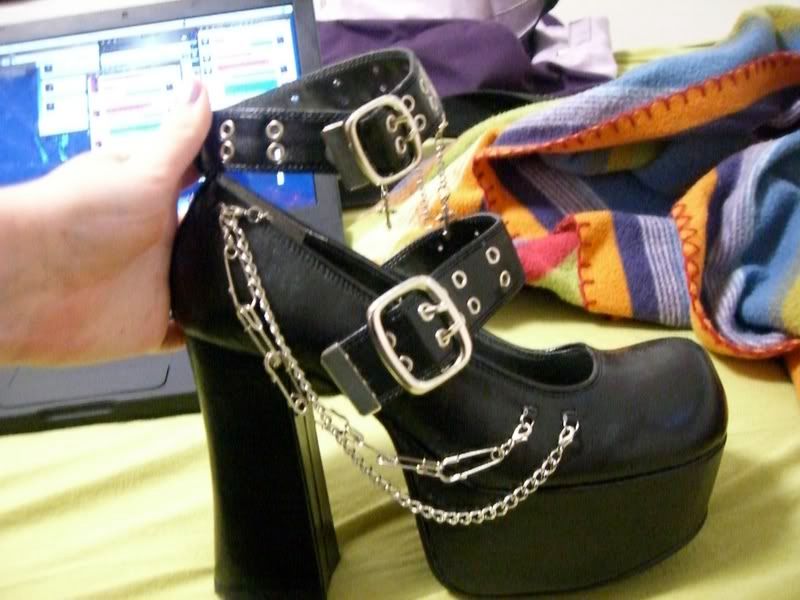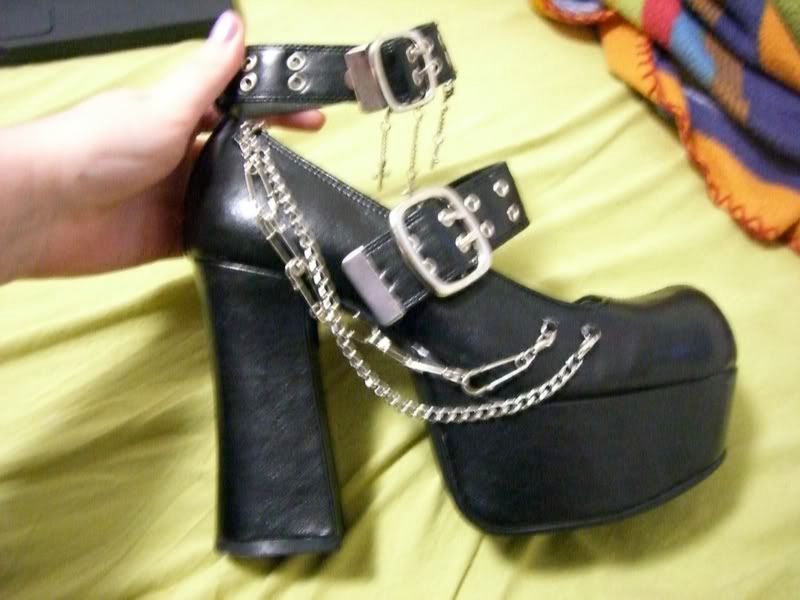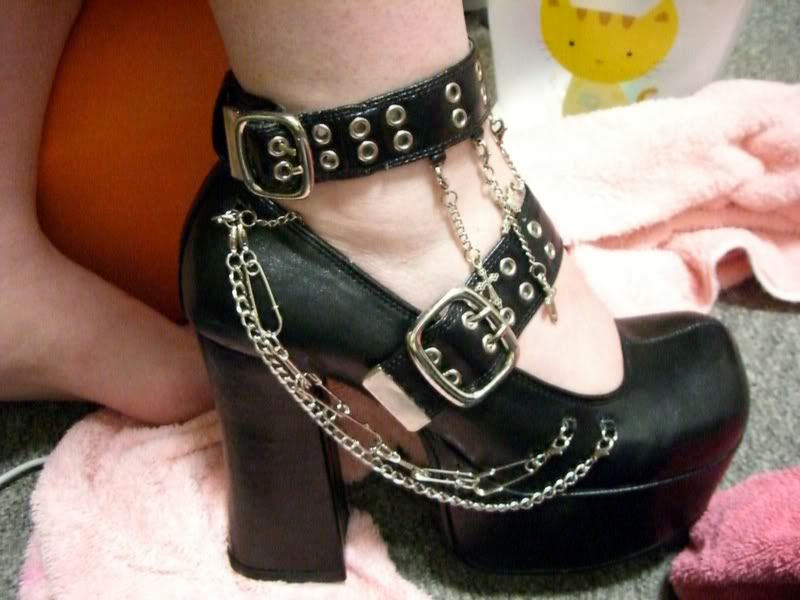 the straps are like belt adjustable--- then the snap snaps on to the shoe so you can control how tight they fit this is to show how that works: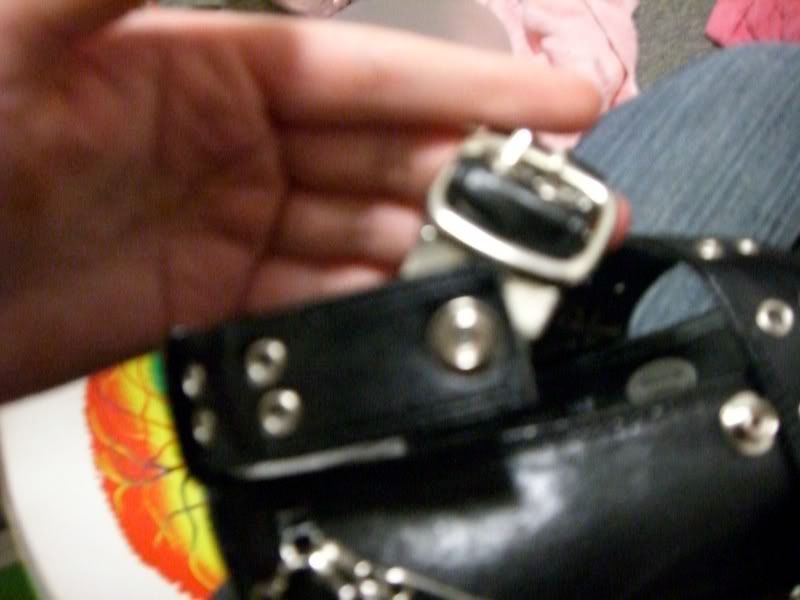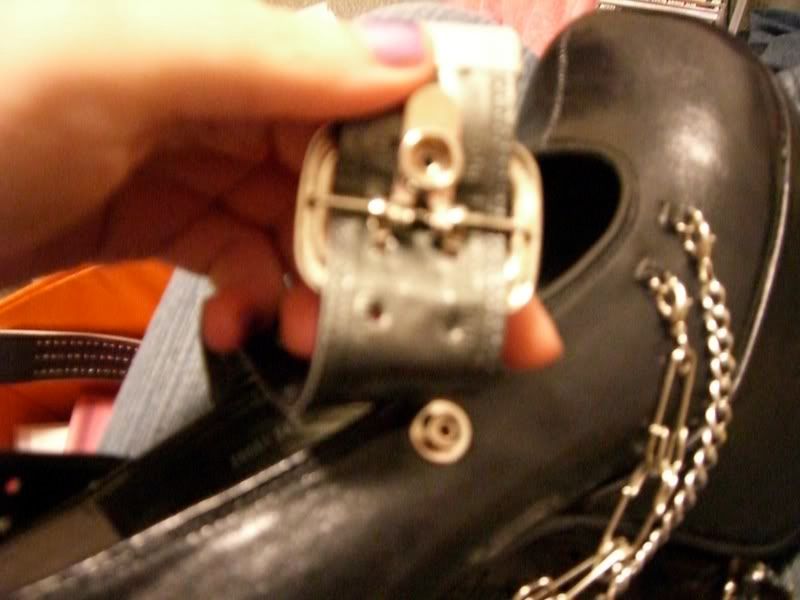 ---

Algonquins Skirt:
Worn once for about an hour. No defects, no problems, everything is NEW. No problems with any of it. The skirt is full elastic, though it doesn't look it and can fit up to a 42 inch waist.

Price: 6,000 YEN
Shipping: 950 with AIRMAIL
1500 with EMS. To anywhere in the world.

Photos:



Up close print: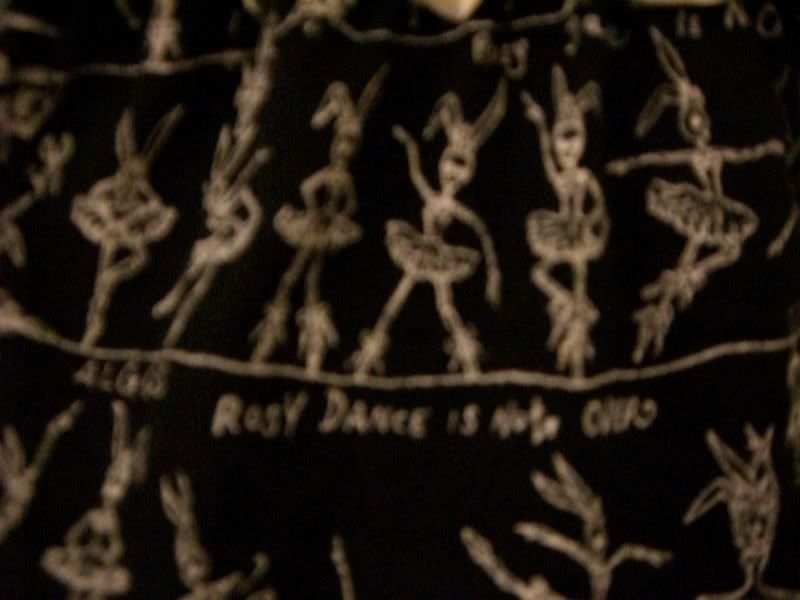 -- I will consider all REASONABLE offers.