So after reading some of the highly reasonable statements from people, I`m selling this pack by REVEALING the items, putting the cost a fair bit high BUT not so expensive as the original item. Note that it`s also brand new and not worn whatsoever.

Some being the fact that:

Item SOLD thank you :3


Plain border-socks but the top part is like this
one
Color as shown.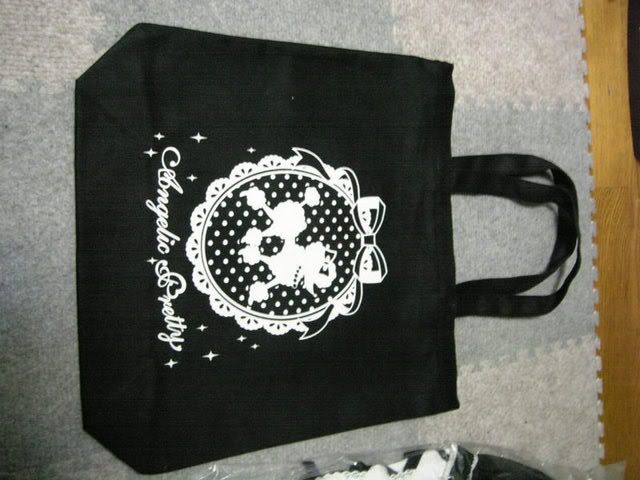 This item with a PINK print.
There is a Kachu-sha (possibly a novelty one) which I have no photo of at the moment.

Edit: This will be sold as a "set", so please don`t ask me to break it down. If you can find someone else to split the set with, find one and then come back. The price is for the whole set, not just the dress.

And before you complain of the price,
PLEASE think not just of the price of the lucky pack but the time I had to spend to acquire one.

(Sorry, LJ`s being wack and I can`t un-bold the font)

Not to mention that it wasn`t the greatest day weather-wise either: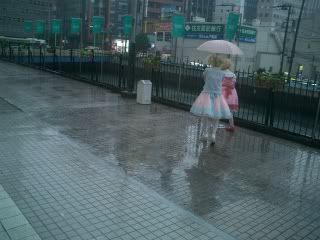 The AP staff who gave us tickets to keep us in order.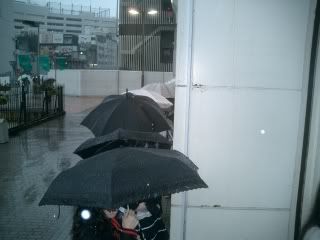 The people waiting behind us.

It was horribly rainy and we waited 30~45 minutes PRIOR to the selling.

But after this pgchan (who went with me) and I went to Namjatown to grab some sweets.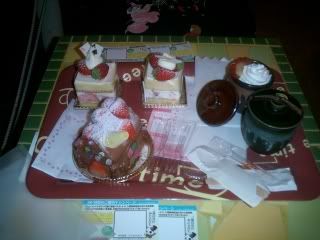 The Alice in Wonderland cakes, Hansel and Gretel cake, and Snow white pudding.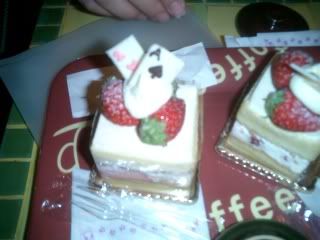 pgchan and I both agreed that this particular piece of cake was the best we`ve had out of our selection.

And before I forget to note this:
There were these guys that came across us while we were eating these and was all D: Whoa.
They left for a bit and came back with their friends and started speaking simple english (and we cracked)

The place had some interesting photo-graphable opportunities. Here`s pgchan grabbing some creampuffs from the tree: