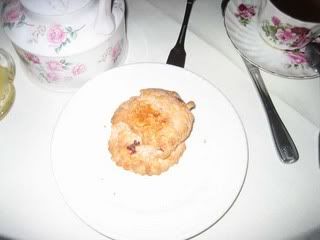 ...No really, this small unimpressive scone was one of the yummiest ones I've had before, it was strawberry flavored!
a fine time was had today at our SUPER DUPER last min mini Loli gathering in long beach at Elise's Tea Room
this was planned (on well... saturday via phone/IM convo's and last min tea house reservation) because of
pawteegal's super LAST MIN Southern Cal trip.

it was rushed but we made it happen!!!


pawteegal and I drove down to Long beach and meet up with
carmila and
kuramew. A little late due traffic
happyberryloli and her friend
lolibop_lolibop joined us after our 1st pot of tea.

now, on to the part I know is more interesting...

After food, where I don't think too many photos were taken.. at least not with my camera, we found a wall out back with flowers! so we blocked an ally and took many photos
I don't have our 2 big group photos on my camera, but here is what I have

The sweet lolis, Left from right
carmila,
happyberryloli,
pawteegal,
kuramew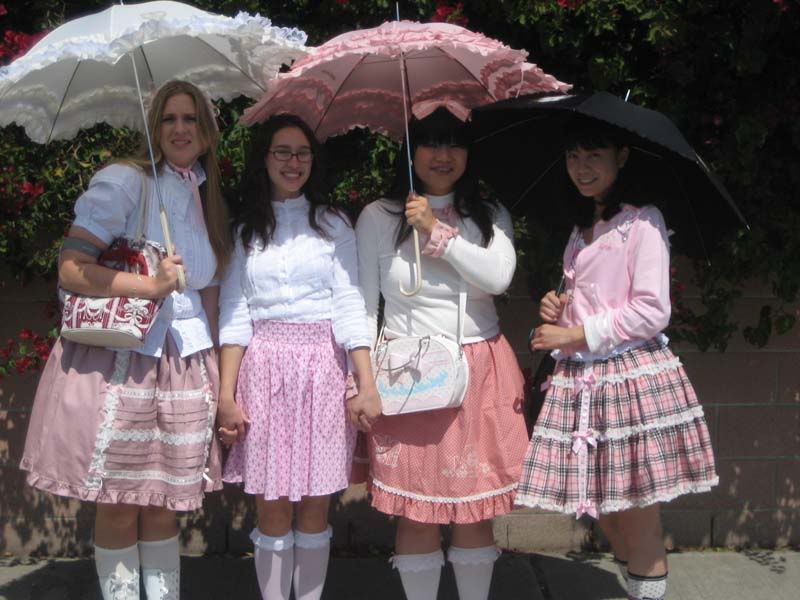 A gothic girl and a pirate!
lolibop_lolibop and Myself (
neku_niku)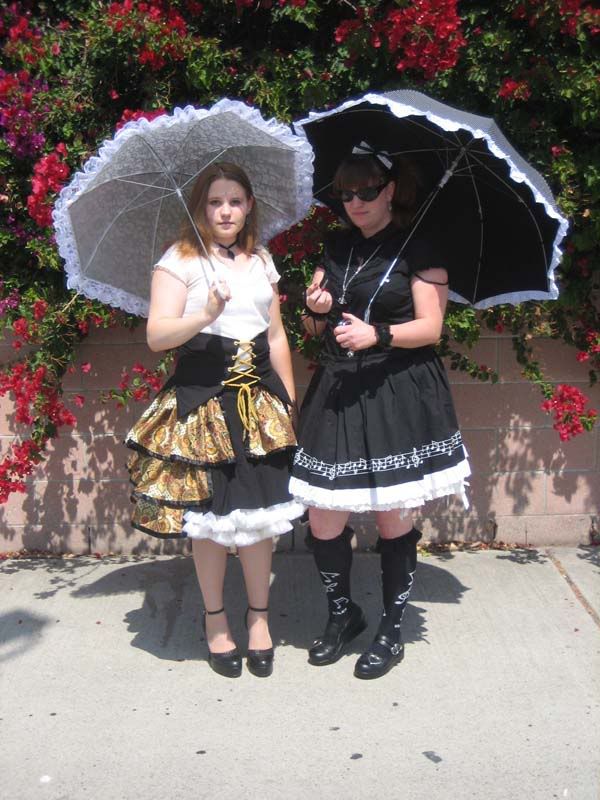 *what am I looking at?*


carmila and myself rocking the sunglass loli look!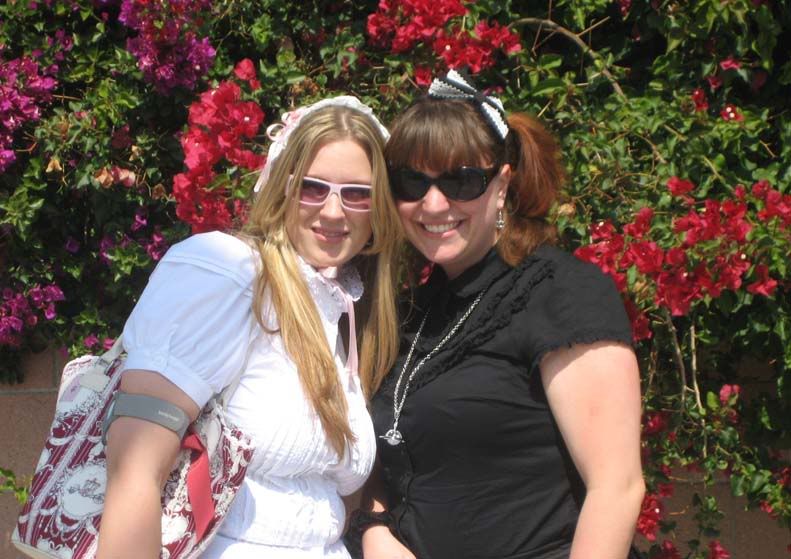 kuramew and
carmila being cute together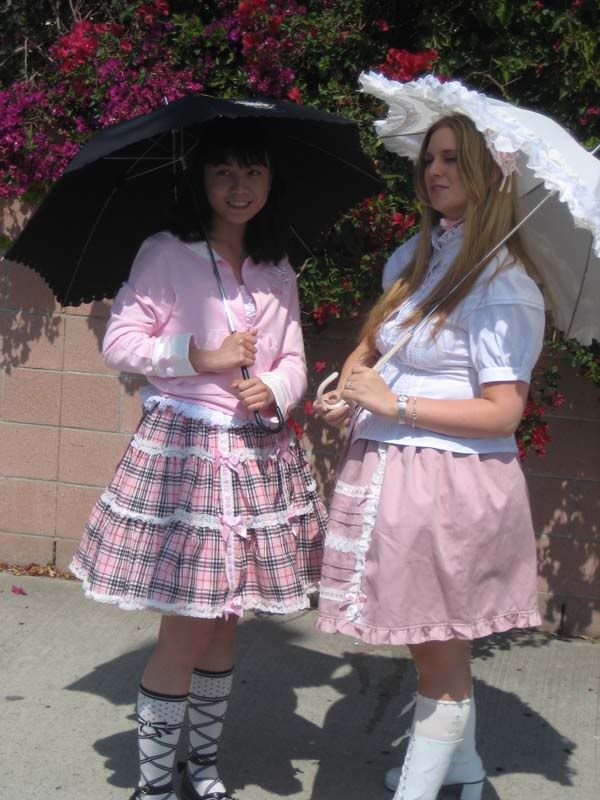 I was happy to see
pawteegal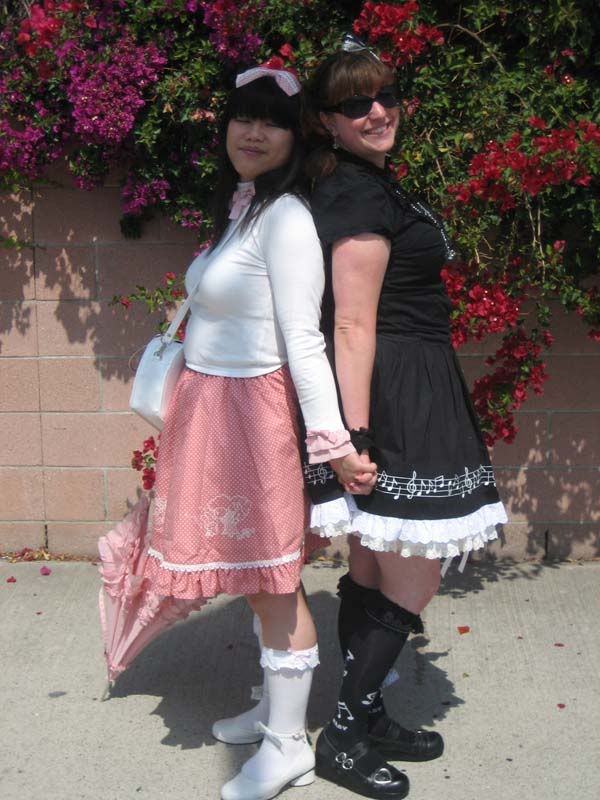 and to end it all.....


....our feet.