It's the newest trend!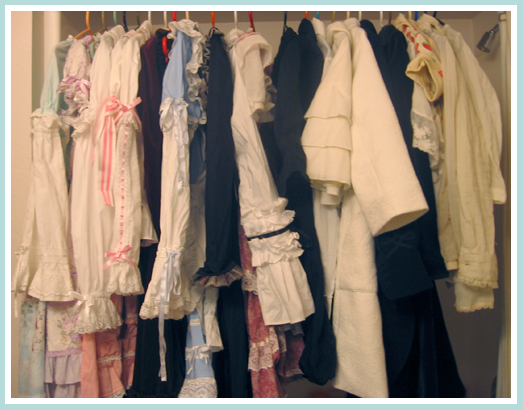 I don't actually have a closet, so these are hanging on the shower curtain. :D
I was moving them around to clean up my normal clothes area, so it was a decent reason to photo them since they had to be out of the way~

I ♥ coats!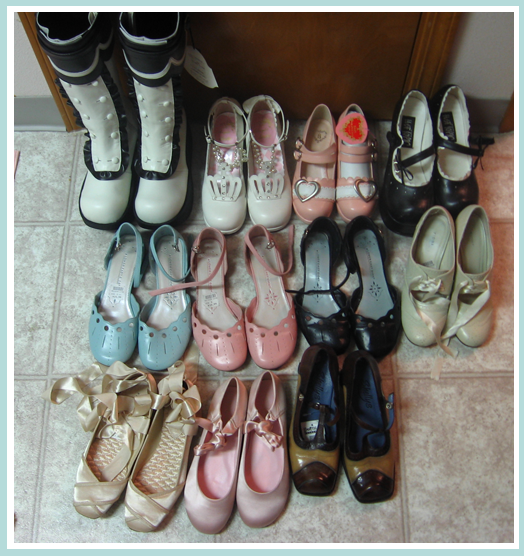 Apparently, I also like shoes.
I just wish other shoes I have ordered would arrive already since the Pink Baby shoes in the top row don't fit me. ;_;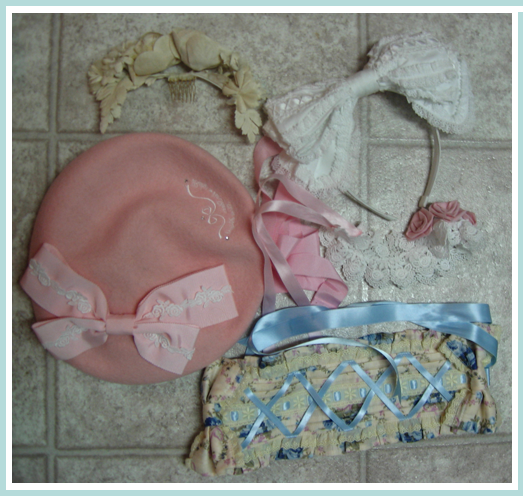 Not many brand headstuffs.




Socks/ purses/ totes/ bloomers!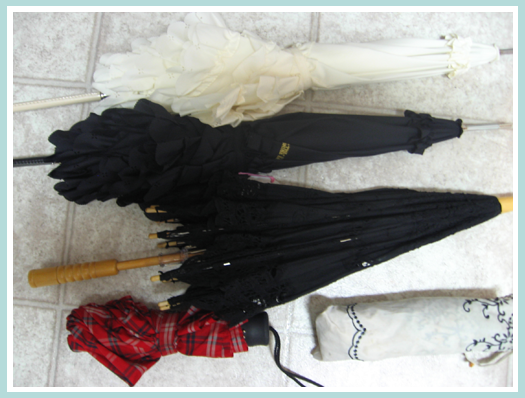 Umbrelleeeers.



I have a lot of clothing in general, and a bit more that could pass for lolita, I just don't like it as much so I didn't include it.
I have so much jewelry scattered all over the place it's hardly worth photoing! Dx

I'm actually REALLY curious as to what a lot of lolis wear when not dressed in loli attire.
Honestly, I probably have ten times more tops/ pants than I have pictured...I love clothing, not just lolita. It's what I spend my life doing, sadly: obtaining clothing...I think it's all I spend my money on if I have any extra.

I wish I still had a cute bedroom like then I lived at home, then these photos would have actually looked cute/ not in the bathroom! :3