I think somewhere in the past someone asked for a picture of the orange plaid Baby JSK being worn. I own it (I mean orange! ♥) and decided to post one pic. I have to say I'm not 100% satisfied because one little bow came undone and I hate little imperfections like that. :(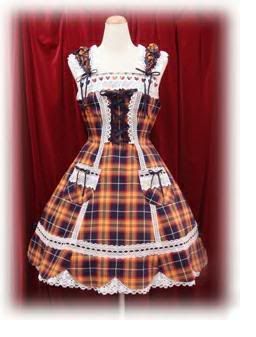 In it's full perfect glory!






I dare say, it looks better on the mannequin. I think it's because it actually has a bust. xD

And "How to tie a bow" tutorial MS-Paint style.




If the quality is too bad or you can't understand anything, call me on it! I will try to fix it.