Here's my closet... Notice how most of it isn't rori... BUT CUTE.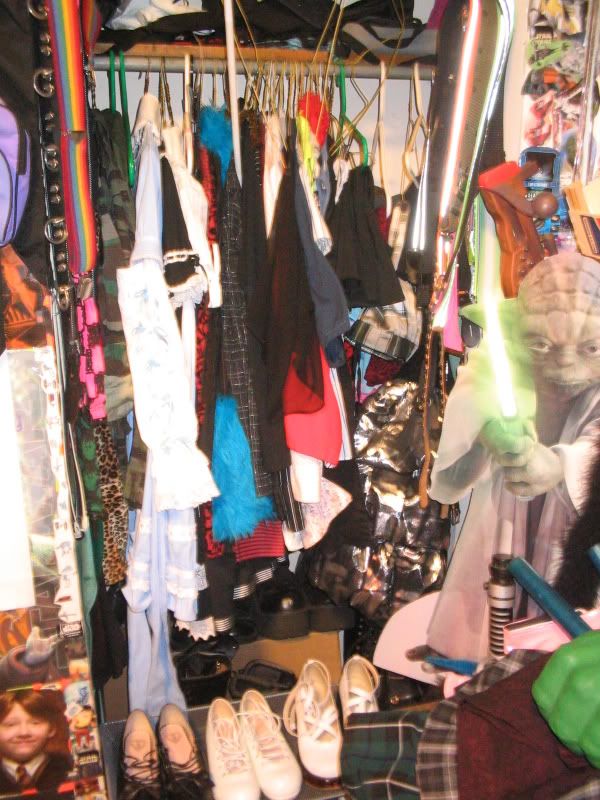 Notice how both of these pictures are terrible... Yes, MY CAMERA IS MADE OF FAIL.
Some dresses: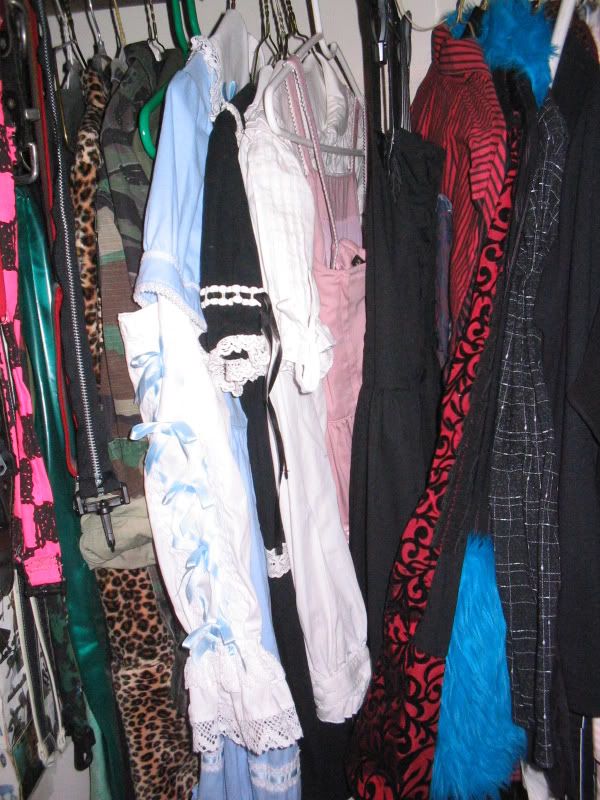 AND NOW!!!! THE MOST IMPORTANT PART!!!! MAH SEWING SPACE!!!!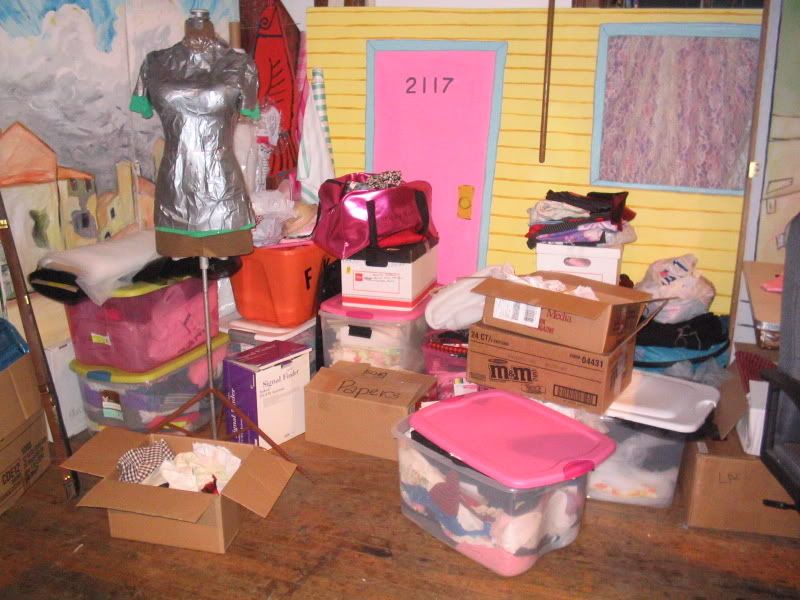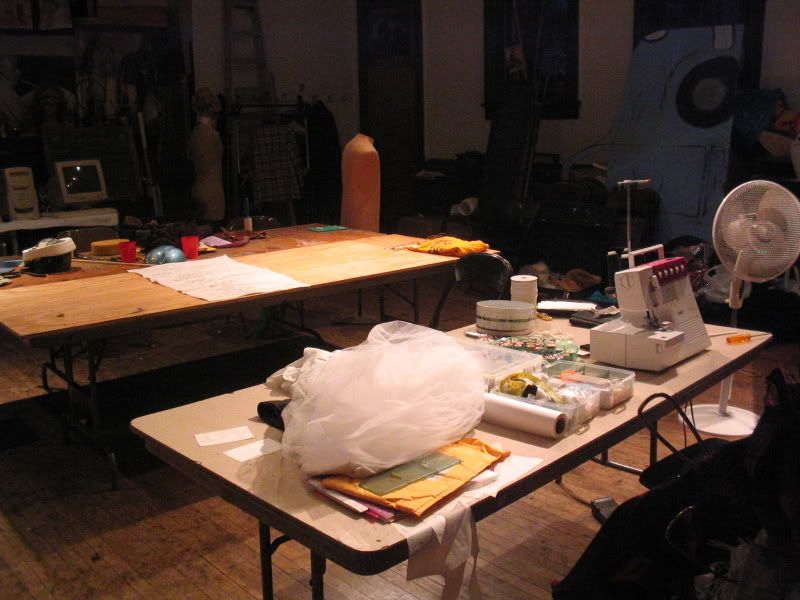 and my handmade goods....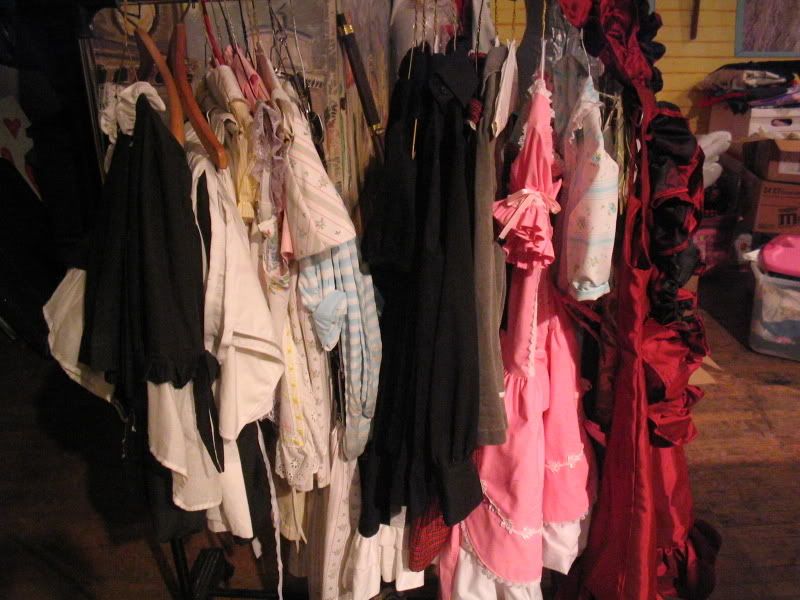 And now... because I'm a dork... here's me at prawm... not quite rori, but I had's a petticoats on..?