Suppurate System Butterfly & Rose Earrings

I bought them from someone else on
egl and they have been worn once, good condition... The rose is extremely delicate so be careful! photo taken with tags.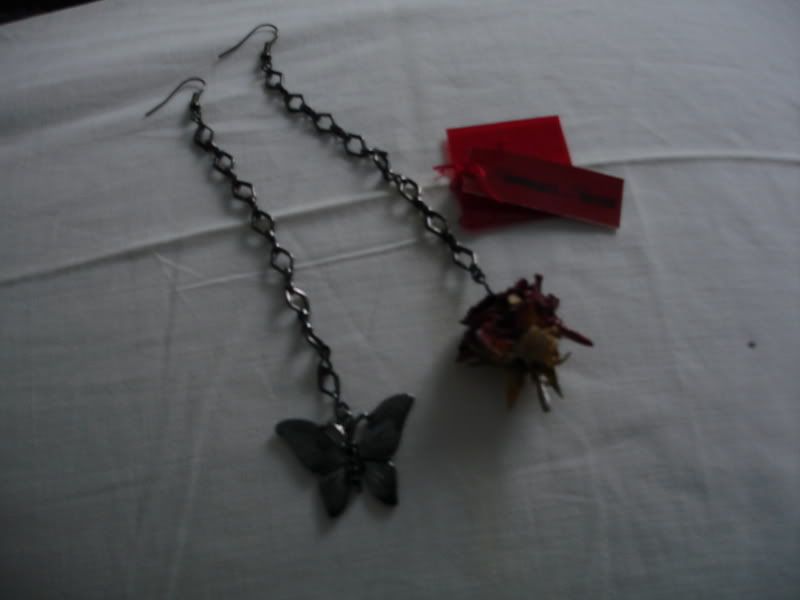 site photo:
http://ssnet.ocnk.net/zoom/792

$40 + $5 s&h anywhere in the USA.

Innocent World Hairbow, dusty rose

Worn a few times, still in perfect condition.




no longer available on site.

$40 + $5 s&h)

Refuse to Be Usual Pink Music Note Skirt

Worn a few times, in the same condition as when I bought it off
egl. Someone said they paid $60 for theirs but since I paid $35 I figure that's only fair. There are tiny spots where the black of the music notes has flecked off, however they are smaller than a pencil point. I could barely even photograph them. Has a layer of tulle as a built-in petticoat and a built-in soft slip that I added an extra layer of lace to.

I believe it is Refuse to Be Usual since they used to sell the same skirt, but the tag says Lian Lian (who honestly I have never heard of.)

waist: 28"
length: 19"


$35 + $7 s&h