Hello again!
I just finished making a strawberry JSK with seersucker fabric, trying to make it a fairly simple design along the lines of ETC's style. It has shirring in the back.
However, I think it's a bit too simple because... well, forgive me for using such an overused term, but it needz moar race!
But where? Do you think it's fine as it is?
Front (akc! the straps look crooked but they're not sewn on that way...):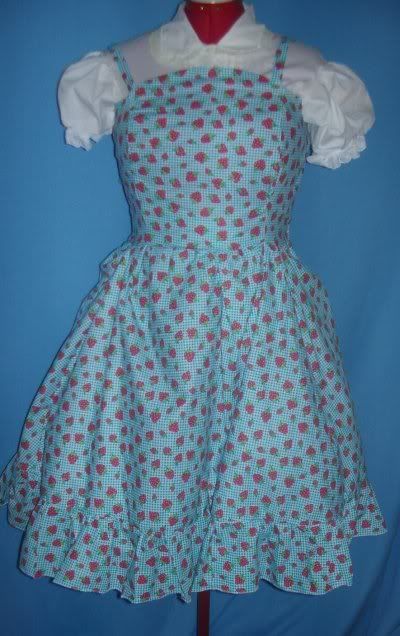 Side:
Back:
By the way, please do not add critique on my sewing. I know that there are many problems with it, I've taken note of them, and I have learned from them.
I need a better petticoat...