Angelic Pretty 'Romantic Enamel' Bucket Purse With Pearl Accents - Pink
This bag is in pristine, clean condition and was released to match with Angelic Pretty's Romantic Enamel shoes a few seasons ago. The official color on this is pink, though the color does resemble a tinge of lavendar within it. There are two pearl chains that adorn the bow on the front, as well.

Secures closed with a button snap at the top (see photo below) and has several pockets to hold small items like your cell phone. Fully lined on the inside compartment

I've noticed that this bag is also very easy to clean since the exterior is made of vinyl -- any dust or marks seem to rub off very easily. The vinyl on this is *not* the same material as the shoes so it does not scratch easily (a good thing!) and actually is pretty scuff-resistant when I compare it to this year's easily-scratched Angelic*School backpack.

I believe the original price was 9,345 yen.

Measurements:
Stands approx. 15-1/2 inches tall (includes handle)
Main compartment measures approx. 10 inches tall x 10-1/2 inches wide (at widest point) x 4 inches in depth

Price: $75 USD SOLD

Shipping: $9.60 USD Priority Mail + Delivery Confirmation
International buyers; please inquire.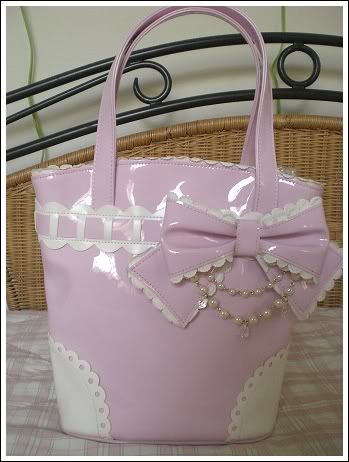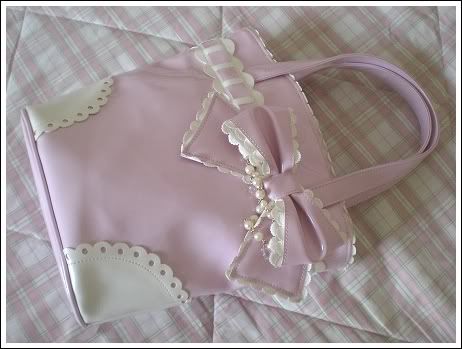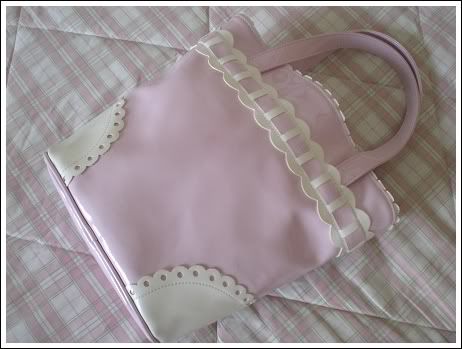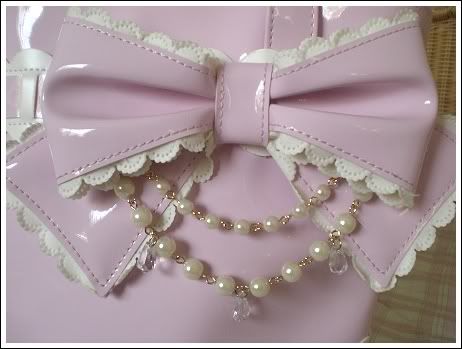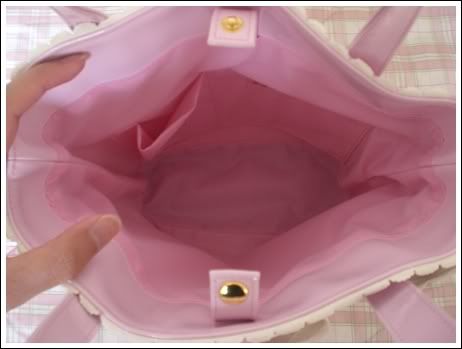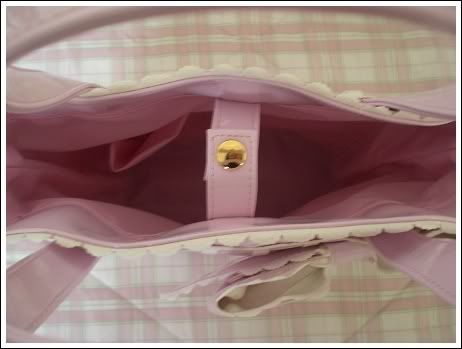 Payment Methods: Paypal (preferred), Money Order, Check
Credit Card Paypal'ers are responsible for 4% fees.

No Trades, Please!